*************************************
Hello hello! Welcome to my Bio.
Remain remain, won't you care for a game?
I have an eye for eyes...
How many can you identify?
*************************************
*****************************************
Favorites Airing This Season :
Other Currently Watching Shows :
Following Since Childhood:
————————————————————
Recent Favorites (4+ Rating):
To Your Eternity (2021); Violet Evergarden Movie, Umibe no Étranger, Great Pretender, ID:INVADED (2020); Kanata no Astra, Babylon, Chihayafuru 3, Given, The Promised Neverland (2019); A Place Further Than The Universe, Liz to Aoi Tori (2018)
————————————————————
Keeping Track of Anime OP/ED/Insert Songs
(2000-present):
Anime With Purchasable Soundtracks:
Classical - Full Metal Alchemist Brotherhood, Snow White with Red Hair
Jazz - Cowboy Bepop, Baccano, Kids on the Slope
Easy Listening - ARIA, Natsume Book of Friends
New Age - Madoka Magica, Pandora Hearts, Kara no Kyoukai
Oriental - Inuyasha, Naruto Shippuden, Yona of the Dawn
———————————————————
☆ Rating System ☆
0.5 star - Offensive
1 star - Confusing
1.5 stars - Annoying
2 stars - Bad
2.5 stars - Boring
3 stars - Entertaining:
3.5 stars - Good:
4 stars - Gripping:
4.5 stars - Charming:
5 stars - Profound:
————————————————————
Popular anime that I disliked:
Kimi no Na wa and other works by Shinkai Makoto (awful story-writing), Clannad and other works by Key (ridiculous character design), most of the Fate Series (unwanted fanservice), most of the Monogatari Series (notorious infodump), all those isekai with ridiculously long titles (morally reprehensible).
————————————————————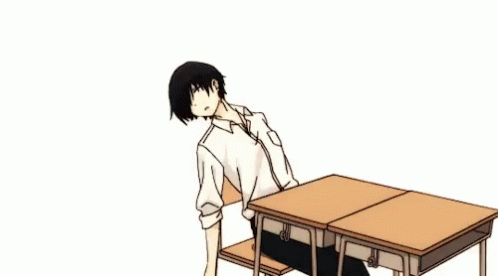 Iyashikei is essential to my wellbeing.
Historical Fantasy is my thing.
———————————————————
好奇心の赴くままに研究したい。
好きなことを仕事にするために努力するのって、素敵じゃない?
———————————————————
Anime count:
June 6th, 2018 (Joined): 371
June 6th, 2019: 479
June 6th, 2020: 538
June 6th, 2021: 591