Hello hello! Welcome to my Bio.
Remain remain, won't you care for a game?
I have an eye for eyes:
How many can you identify?
——————————————————
Watching This Season:
Following:
————————————————————
Recent Favorites (4+ Rating):
*(2019); A Place Further Than The Universe (2018); Shouwa Genroku Rakugo Shinjuu S2, March Comes In Like a Lion S2 (2017); Erased, Yuri On Ice (2016); Arslan Senki S1, Aria the Avvenire (2015); Barakamon, Gekkan Shoujo Nozakikun, Mushishi Zoku (2014); Madoka Magica Movie 3: Rebellion (2013); Wolf Children, Kids on the Slope, Psycho-pass S1 (2012).
————————————————————
Keeping Track of Anime OP/ED Songs
(2000-2018):
Anime With Awesome Soundtracks:
Classical - Snow White with Red Hair, Ouran High School Host Club, Vision of Escaflowne, Full Metal Alchemist, Blast of Tempest, Hyouka, Violet Evergarden, Glasslip, Simoun, InuYasha, Princess Tutu, Blood+, Vampire Knight
Jazz - Cowboy Bepop, Baccano, Kids on the Slope, ACCA
Easy Listening - ARIA, Natsume Book of Friends
New Age - Madoka Magica, Pandora Hearts, Shiki
Oriental - Naruto, Land of the Lustrous, Yona of the Dawn, Kamisama Kiss
Favorite Composers:
Michiru Ooshima, Yuki Kajiura, Hiroyuki Sawano, Youko Kanno, Joe Hisaishi
and here's a compilation of Piano, Waltz & Oriental OSTs:
———————————————————
☆ Rating System ☆
0.5 star - Offensive
1 star - Confusing
1.5 stars - Annoying
2 stars - Bad Production
2.5 stars - Boring
3 stars - Entertaining:
3.5 stars - Good:
4 stars - Impressive:
4.5 stars - Masterpiece:
5 stars - Perfection:
————————————————————
Popular anime that I disliked:
Kimi no Na wa, Magus' Bride, Spice and wolf, Nana, Tatami Galaxy, Black Butler, Clannad, most of the Fate Series, Konosuba, most of the Monogatari Series, Melancholy of Suzumiya Haruhi, Wotakoi.
————————————————————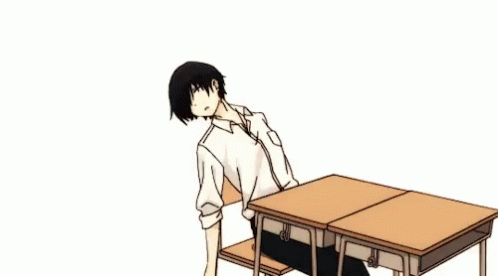 Iyashikei is essential to my wellbeing.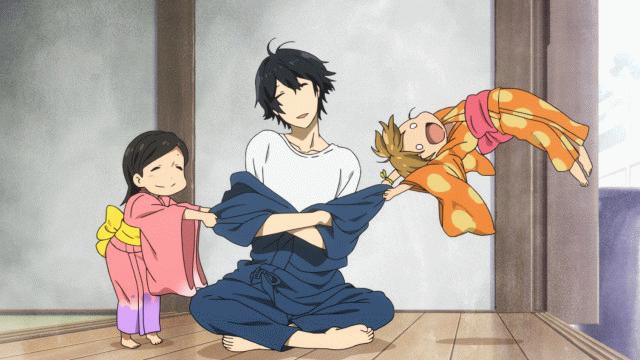 ↓↓ My favorite character design.
———————————————————
あと10年で三十路になるとか考えられない。
———————————————————
Anime count:
June 6th, 2018 (Joined): 371
December 6th, 2018: 426
June 6th, 2019: