Hello you who stumbled upon my profile!
I'm a 19-year-old girl from Finland who obviously watches anime and reads some manga. There's not much to tell about me other than I spend my time daydreaming, listening to music and watching anime. And well, for some mysterious reasons I recently began to self-study Japanese more seriously than just knowing Hiraganas and even invested in a study book to keep myself more motivated. Since there's nothing else to say about me, here's my history with animes and mangas...
» — — — — ★ — — — — «
I have been watching anime ever since I was little. Our DVD shelf was full of Studio Ghibli movies and that's why Tonari no Totoro (My neighbour Totoro) was the very first anime that I saw. When I knowingly started watching anime I only watched drama and romance ones because I had been reading romantic books for years. That's why my first anime series was Itazura Na Kiss and after that I discovered Kimi ni Todoke - From me to you as well as Ao Haru Ride (Blue Spring Ride).
» — — — — ★ — — — — «
I don't remember which anime series was my first touch to fantasy anime, but I think it was Noragami or Fullmetal Alchemist (after it I watched Brotherhood). Around that time I also joined Anime-Planet. Fantasy animes started to get to me more and more and I quickly fell in love with Fairy Tail and I still can proudly call it one of my favorite animes despite so many hating it. I don't particularly have an anime that's above all the others so I created a list with all My favorites. In the near future I have planned to make a list of my ultimate favorite characters too. (As a little update uhh I ended up making a Favorite OST list and not characters... but maybe one day I will make the characters one too, we'll see!)
» — — — — ★ — — — — «
I've been trying to introduce myself to different kinds of genres. I definitely have been enjoying a lot of heavily fantasy animes but have kept on watching a few romance and drama ones. Now I realised that many of the fantasy animes that I watch have somewhat a big chunk of romance in them too. I wonder what's the reason for that... Anyways, here are some animes that I've watched lately and enjoyed them a lot: The Rising of the Shield Hero, Rascal Does Not Dream of Bunny Girl Senpai, Goblin Slayer, Horimiya, Inuyasha and Akatsuki no Yona (Yona of the Dawn). Along with those, I totally fell for Haikyuu and I was rather taken aback since I've been avoiding sports animes.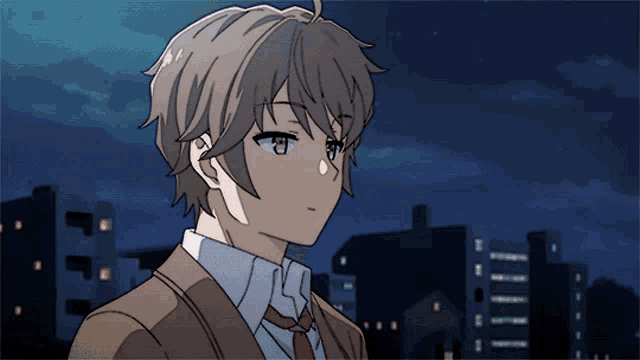 » — — — — ★ — — — — «
Noragami became my first manga that I read, because I wanted to know what will happen after the anime's second season. (Honestly, where's the third season??) I also ended up reading The Ancient Magus' bride because the anime didn't continue and my curiosity was endless. After that I just started reading romance and drama mangas and forgot about anime's existence. My favorite manga up to this date is Tsubaki-chou Lonely Planet. I've read it like 5 times already, and I've come back to it even when I wasn't reading other mangas or watching anime. Recently, I've also made myself familiar with webtoons and ended up reading a bunch of them. My favorite is called Here u are and it was just so beautiful and wholesome.
» — — — — ★ — — — — «
I haven't seen many animes that aren't considered as animes but my favorite is Avatar: The Last Airbender (was that a surprise?). I watched it on the TV as a child and when I got older I bought the DVDs and binged through them with my sister. I was also supposed to buy Legend of Korra but I haven't gotten to it yet.
» — — — — ★ — — — — «
Underneath is my simple star rating system. I struggled with giving star ratings so I created a chart in my head and this is the finished product that I wrote down mostly to remind myself how I do it. The star ratings that I give are totally my own opinions and I respect it if your opinion doesn't match with mine. If I have rated your favorite anime totally wrong please ask about it from me and I can try to explain my reasons. My manga star ratings haven't yet been edited to match this chart but I will do it one day (I promise).
「 My star ratings explained 」
★★★★★ - excellent, perfection, my absolute favourite
★★★★✧ - great and enjoyable, almost nothing to complain about
★★★★ - good and enjoyable
★★★✧ - worth watching, entertaining, above average
★★★ - average, not good or bad but watchable
★★✧ - slightly boring, things could have been executed better
★★ - boring, not my cup of tea
★✧ - bad and dull, barely nothing interesting
★ - just horrible, annoying, nothing interesting
✧ - the worst, why did I even watch this?
I stopped rating some movies (that are part of a series since they usually have the same rating), OVA's and specials (I rarely watch them) and also music videos (I rarely ponder them - I just enjoy the music!).
» — — — — ★ — — — — «
Feel free to comment on my profile if you have any questions or recommendations. I will answer when I have time and I will also follow back. But now, thank you for reading my profile and I hope to hear from you!
» — — — — ★ — — — — «
Last update on 24th of July 2022