/heloʊ jə huː 'stʌmbld ə'pɑːn maɪ 'proʊfaɪl/
» — — — — ★ — — — — «
I'm a 21-year-old girl from Finland who (obviously) watches anime and reads manga. There's honestly not much to tell about me other than I spend my time daydreaming, listening to music, watching anime and k-dramas.
However, nowadays I'm studying at a university so there's not much time to daydream or watch anime despite hoping there was. I still profoundly listen to music as it has acted as my distraction from reality for many years, and it still does. Either way, at university I'm majoring in English since I sucked at everything else in school. Yet upon entering university I realised that maybe my English wasn't as good as I thought it was... But that's okay—I'm learning! Also at the moment of writing this, I am busy studying for exams but somehow managed to procrastinate and finally end up updating my profile (good job me, I guess?).
During my English studies, I've also found a certain liking for writing poetry. I stumbled upon someone who also writes them so without hesitation they wanted me to try it out as well and so far I've been enjoying it.
My previous profile said something along the lines of me just starting with my Japanese studies and struggling with hiraganas but now I've been studying it for two years. Quite impressive for someone whose interests change within a month, am I right? I was inspired to start studying it when I was thrown into a lengthy gap year before entering university.
I really hoped to update my profile further but it's already been over 1,5 years since I made that marking on my calendar so I doubt it's happening any time soon but hey, at least the beginning is new now! But since there's nothing else to say about me, here's my history with animes and mangas...
I apologise for how lengthy this got but I'm grateful if you managed to read it through. Maybe one day I will babble about my favourite k-dramas as well, I've really been swallowing them whole this year. O there are so many things to babble about but so little space!
» — — — — ★ — — — — «
I have been watching anime ever since I was little. Our DVD shelf was full of Studio Ghibli movies and that's why Tonari no Totoro (My neighbour Totoro) was the very first anime that I saw. When I knowingly started watching anime I only watched drama and romance ones because I had been reading romantic books for years. That's why my first anime series was Itazura Na Kiss and after that I discovered Kimi ni Todoke - From me to you as well as Ao Haru Ride (Blue Spring Ride).
» — — — — ★ — — — — «
I don't remember which anime series was my first touch to fantasy anime, but I think it was Noragami or Fullmetal Alchemist (after it I watched Brotherhood). Around that time I also joined Anime-Planet. Fantasy animes started to get to me more and more and I quickly fell in love with Fairy Tail and I still can proudly call it one of my favorite animes despite so many hating it. I don't particularly have an anime that's above all the others so I created a list with all My favorites. In the near future I have planned to make a list of my ultimate favorite characters too. (As a little update uhh I ended up making a Favorite OST list and not characters... but maybe one day I will make the characters one too, we'll see!)
» — — — — ★ — — — — «
I've been trying to introduce myself to different kinds of genres. I definitely have been enjoying a lot of heavily fantasy animes but have kept on watching a few romance and drama ones. Now I realised that many of the fantasy animes that I watch have somewhat a big chunk of romance in them too. I wonder what's the reason for that... Anyways, here are some animes that I've watched lately and enjoyed them a lot: The Rising of the Shield Hero, Rascal Does Not Dream of Bunny Girl Senpai, Goblin Slayer, Horimiya, Inuyasha and Akatsuki no Yona (Yona of the Dawn). Along with those, I totally fell for Haikyuu and I was rather taken aback since I've been avoiding sports animes.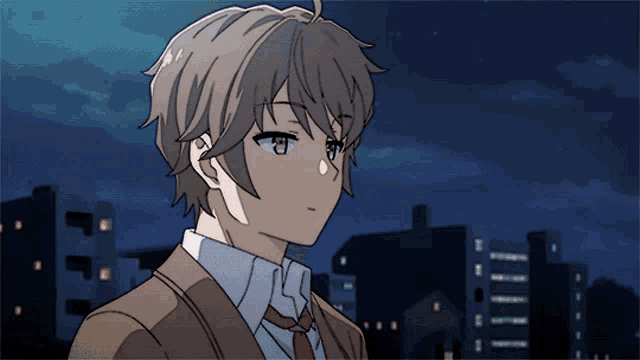 » — — — — ★ — — — — «
Noragami became my first manga that I read, because I wanted to know what will happen after the anime's second season. (Honestly, where's the third season??) I also ended up reading The Ancient Magus' bride because the anime didn't continue and my curiosity was endless. After that I just started reading romance and drama mangas and forgot about anime's existence. My favorite manga up to this date is Tsubaki-chou Lonely Planet. I've read it like 5 times already, and I've come back to it even when I wasn't reading other mangas or watching anime. Recently, I've also made myself familiar with webtoons and ended up reading a bunch of them. My favorite is called Here u are and it was just so beautiful and wholesome.
» — — — — ★ — — — — «
I haven't seen many animes that aren't considered animes but my favourite is Avatar: The Last Airbender (was that a surprise?). I watched it on the TV as a child and when I got older I bought the DVDs and binged through them with my sister. I was also supposed to buy Legend of Korra but I haven't gotten to it yet.
» — — — — ★ — — — — «
Underneath is my simple star rating system. I struggled with giving star ratings so I created a chart in my head and this is the finished product that I wrote down mostly to remind myself how I do it. The star ratings that I give are totally my own opinions and I respect it if your opinion doesn't match with mine. If I have rated your favorite anime totally wrong please ask me about it and I can try to explain my reasons. My manga star ratings haven't yet been edited to match this chart but I will do it one day (I promise).
「 My star ratings explained 」
★★★★★ - excellent, perfection, my absolute favourite
★★★★✧ - great and enjoyable, almost nothing to complain about
★★★★ - good and enjoyable
★★★✧ - worth watching, entertaining, above average
★★★ - average, not good or bad but watchable
★★✧ - slightly boring, things could have been executed better
★★ - boring, not my cup of tea
★✧ - bad and dull, barely nothing interesting
★ - just horrible, annoying, nothing interesting
✧ - the worst, why did I even watch this?
I stopped rating some movies (that are part of a series since they usually have the same rating), OVA's and specials (I rarely watch them) and also music videos (I rarely ponder them—I just enjoy the music!).
» — — — — ★ — — — — «
Feel free to comment on my profile if you have any questions or recommendations. I will answer when I have time and I will also follow back. But now, thank you for reading my profile and I hope to hear from you!
» — — — — ★ — — — — «
The latest major update was on 30th of November 2023