͡° ͜ʖ ͡°)( ͡° ͜ʖ ͡°)( ͡° ͜ʖ ͡°)( ͡° ͜ʖ ͡°)( ͡° ͜ʖ ͡°)( ͡° ͜ʖ ͡°)

Halloo こんばんは💙, my name is Paris. I'm a huge otaku who looves manga and anime, though I do prefer the manga since it has the raw details of the story and I enjoy the beautiful sketches. My favorite genre of manga/anime is ✨Psychological✨ (the kind of series that opens your mind to the horrible truths of humanity). I also highly enjoy BL, thrillers, horrors, fantasy, action, slice of life, romance, shounen/shoujo. Well most genres- AND YES Sakura Haruno/Uchiha is my pfp (I love and admire her deeply) (also because she is 🌺💪🏻😳) I know she's rather infamous here 😒 *cough* The second most disliked anime character here, and poorly judged in general... :/ (imo) buut regardless of your opinion of her I would like to be good friends with you guys. I'm also open-minded to debate if you would like that too :). I like to hear other opinions so please feel free to comment and chat with meee.

Personally about me, I am a high school student studying vigorously to become a future engineer!
パリス
Pinterest: milktea016

Spotify: https://open.spotify.com/user/kczxzx5bnlnqgz5hnlatikled?si=f373e65c93354d27
Disqus: https://disqus.com/by/worstscenarios/
Discord: worstscenarios🖤#6714
Xbox: woarscenario
PSN: warscenariolove
(☞ ͡° ͜ʖ ͡°)☞♥ 5 stars/10 - Memorable masterpiece, barely any flaws and/or I really loved this series and the serotonin was real
4.5 stars/9 - Amazing, some flaws but still highly enjoyable. Impressive plot.
4 stars/8 - Very good, entertaining but not as "amazing" (4/8 and up are highly recommendable series)
3.5 stars/7 - Good, not that special but still well done.
3 stars/6 - Mid-tier..(3/6 and up are good recommendations under certain circumstances)
2.5 stars/5 - Didn't catch my interest, but not good or bad to me. Might still recommend depending on the person.
2 stars/4 - It's kinda bad..
1.5 stars/3 - It's really bad-
1 stars/2 - Horrible, but has some effort in it's making so I'll give it an extra 0.5 :).
0.5 stars/1 - Piece of shi- probably a meme not even a series:) ♥ Highly unlikely- I can't even rate series I dislike 0.5/1


Favorite manga series/Favorite series in general and favorite story (o◠‿◠o) Hunter X Hunter!!!!!




This masterpiece is a story of 4 boys who strive to become hunters so they can complete their life goals. What I love most about the story is the bromance, the relationships of the characters emotionally. The story can go from an exciting shounen to an intense thriller and then to wholesome, depressing, heartbreaking. This manga story is so unique, so well made- it can be alot to take in emotionally sometimes but overall my favorite rollercoaster of serotonin.
MDKLMDLKMD One of my favorite scenes in the manga MKDMLKd

(It looked alot better to me when I was younger lol)


Next 3 favorite series in order~

Love Com: Seriously hilarious and deeply satisfying romance-comedy story. Beautiful art and alot of eye candy ✨ Disclaimer: Your face will hurt from smiling while you read this :).
Tokyo Ghoul: This deep, psychological, dark plot is engrossing, the characters variety amazing- art is next level extraordinary- just read it already fmkvmk
Nana: This is a highly entertaining and mature drama that talks about celebrity life. The realisticness of this slice of life made it more psychological. It was a serious rollercoaster of serotonin.
~

Favorite Anime: Hunter X Hunter (1999) (I also watched the 2011 and thought it was amazing but the 1999 version is a completely different experience for me. It shows the character's personalities more in-depth in a way the 2011 never did. The 2011 is more of a shounen-y quicker-paced, character action, HARDLY ANY KURAPIKA SCREENTIME, and it doesn't show much of the characters suffering as the 1999 version did. The 1999 version shows the characters more in-depth, what makes them happy, what makes them stressed, what the characters were doing between the scenes. I wholeheartedly recommend this for HXH fans)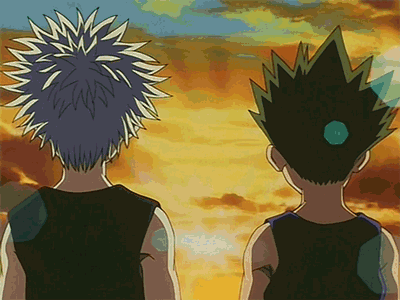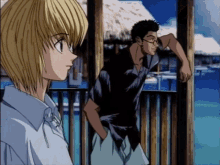 Second Favorite: Naruto + Naruto Shippuden <333333333 I have 720 episodes worth of memories (〃 ̄ω ̄〃ゞ)







My Best boy #1~ Kurapika-Hunter X Hunter (He's a very admirable character to me. He very intelligent, compassionate, beautiful, loyal to his friends, kind at heart but he holds a deep grudge inside. He's well rounded in strength in intelligence so is the most likely to be the leader of a group. His story is very depressing since in the end he's drunken in revenge which clouds his blue eyes to be crimson red. He'll do anything to reach his goal of revenge and ultimately ruins himself. He's a vigilante, an avenger. Legend says Kurapika is now drowning in indescribable emptiness.:C Revenge was a drug, he overdosed. I love him though.)
Kurapika appreciation corner: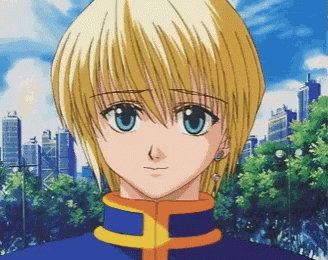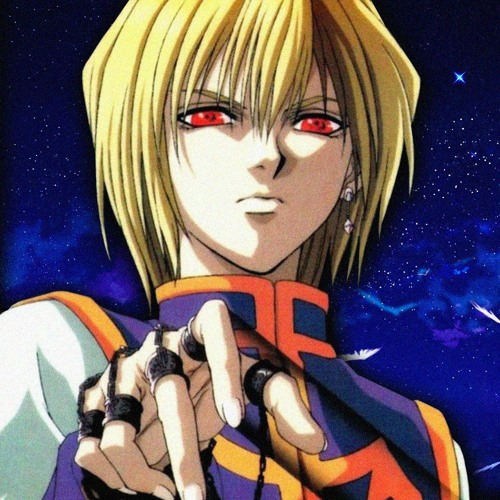 My best boy #2~ Shikamaru Nara- Naruto/Naruto Shippuden/Boruto (He's a genius, mastermind, IQ over 9000 obviously an overstatement- or is it. He's a very respectable guy and very relatable other than having a high IQ. He's also a great guy, a very loyal friend and always helping in the ways he can. He can be underrated because alot of people only see usefulness in how strong a character is :/ but he's amazing. <3333 )




Other best bois (No particular order);



Killua- Hunter X Hunter , Armin- AOT, Mizuki-Kamisama Kiss, Noe-The Study Case of Vanitas, Juzoou- Tokyo Ghoul, Inosuke- Demon Slayer
Waifu's ( ͡° ͜ʖ ͡°)( ͡° ͜ʖ ͡°)( ͡° ͜ʖ ͡°)( ͡° ͜ʖ ͡°)( ͡° ͜ʖ ͡°)

My Waifu #1~ Sakura Haruno/Sakura Uchiha- Naruto/Naruto Shippuden/Boruto Sakura is a normal girl from a ordinary random family but she quickly surpassed average ninja potential. She excels in chakra control, medical ninjitsu, and is the smartest member of team 7. As the medic in her team she is expected by society to stay out of the front lines and be protected but she's so headstrong she tries her hardest to be able to also fight on the front. Because of her persistence despite not being strong enough in combat to give alot of physical support for the big fights of this series the sealing of her worlds greatest enemy was successful (Kaguya) because of her final blow. Also, despite being shamed as "useless" by some viewers she's saved countless lives, including all of the main characters with her medic skills as well as supported them her monster physical strength.

My other waifu's; Nanami-Kamisama Kiss, Bulma: Dragon Ball/Z/ZKai/Super/?, Lucy- Fairy Tail