͡° ͜ʖ ͡°)( ͡° ͜ʖ ͡°)( ͡° ͜ʖ ͡°)( ͡° ͜ʖ ͡°)( ͡° ͜ʖ ͡°)( ͡° ͜ʖ ͡°)

Halloo こんばんは❤️, My name is Paris. I'm just an average weeb who looves anime and manga, though I do prefer the manga since it has all of the raw details of the story and the art is soo beautiful. My favorite genre of manga/anime is ✨Psychological✨ (the kind of series that opens your mind to the horrible truths of humanity). I also highly enjoy dark, thrillers, horror, comedy, romance, shoujo, shounen, slice of life. Well I guess anything- AND YES Sakura Haruno/Uchiha is my pfp (I love and admire her deeply) (also because she is 🌺💪🏻😳) I know she's rather infamous here 😒 *cough* The second most disliked anime character here, and poorly judged in general... :/ (imo) buut regardless of your opinion of her I would like to be good friends with you guys. I'm also open-minded to debate if you would like that too :). I like to hear other opinions so please feel free to comment and chat with meeee.

パリス
Discord: worstscenarios#6714
Spotify: worstscenarios
PSN: warscenariolove
Xbox: woarscenario
Steam: worstscenarios
(☞ ͡° ͜ʖ ͡°)☞♥ 5 stars/10 - Memorable masterpiece, barely any flaws. I really loved this series.
4.5 stars/9 - Amazing, some flaws but still highly enjoyable. Impressive plot.
4 stars/8 - Very good, entertaining but not "amazing" (4/8 and up are highly recommendable series)
3.5 stars/7 - Good, not that special but still well done.
3 stars/6 - Fairly decent. (3/6 and up are good recommendations under certain circumstances)
2.5 stars/5 - Didn't catch my interest, but not good or bad to me. Might still reccomend depending on person.
2 stars/4 - I kind of dislike this series but might reccomend it under certain circumstances.
1.5 stars/3 - I openly dislike this series and it has near nothing I could think for anyone else to like.
1 stars/2 - Horrible but has some effort in it's making so I'll give it a extra 0.5 :).
0.5 stars/1 - piece of shi- probably a meme not even a series:) ♥ Highly unlikey- I can't even rate series I dislike 0.5/1

Favorite manga series/Favorite series in general and favorite story (o◠‿◠o) Hunter X Hunter!!!!!




MDKLMDLKMD One of my favorite scenes in the manga MKDMLKd


Next 3 favorite series in order~



I cant leave out these!





Favorite anime: Naruto + Naruto Shippuden <333333333 I have 720 episodes worth of memories (〃 ̄ω ̄〃ゞ)






My Best boy #1~ Kurapika-Hunter X Hunter (He's a really depressing, serious character and loyal to his friends. He'll do anything to reach his goal of revenge and ultimately ruins himself :C Revenge was a drug, he overdosed. I love him though.)




My best boy #2~ Shikamaru Nara- Naruto/Naruto Shippuden/Boruto (He's a genius, mastermind, IQ over 9000 obviously an overstatement- or is it. He's a very respectable guy and very relatable other than having a high IQ. He's also a great guy, a very loyal friend and always helping in the ways he can. He can be underrated because alot of people only see usefulness in how strong a character is :/ but he's amazing. <3333 )








Other best bois (No particular order);

Edward Elric-Full Metal Alchemist/Full Metal Alchemist Brotherhood



Killua Zoldyck- Hunter X Hunter




Mizuki- Kamisama Kiss



Naruto Uzumaki- Naruto/Naruto Shippuden/Boruto He's truly the sun c: He does everything he can to help those in need, always strives forward no matter what, never back's down from his word. He changes even the most ruthless of villains with his talk no jutsu (OP). He deserves so much.



Juuzou Suzuya- Tokyo Ghoul/Tokyo Ghoul RE 🚨Trap Warning🚨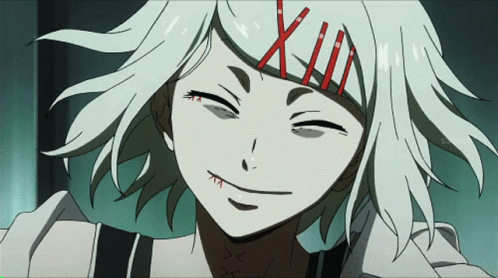 Karma Akabane & Nagisa Shiota- Assassination Classroom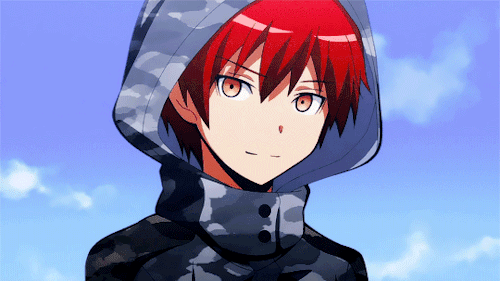 Waifu's ( ͡° ͜ʖ ͡°)( ͡° ͜ʖ ͡°)( ͡° ͜ʖ ͡°)( ͡° ͜ʖ ͡°)( ͡° ͜ʖ ͡°)

Waifu #1~ Sakura Haruno/Sakura Uchiha- Naruto/Naruto Shippuden/Boruto Sakura is a normal girl from a ordinary random family but she quickly surpassed average ninja potential. She excels in chakra control, medical ninjitsu, and is the smartest member of team 7. As the medic in her team she is expected by society to stay out of the front lines and be protected but she's so headstrong she tries her hardest to be able to also fight on the front. Because of her persistence despite not being strong enough in combat to give alot of physical support for the big fights of this series the sealing of her worlds greatest enemy was successful (Kaguya) because of her final blow. Also, despite being shamed as "useless" by some viewers she's saved countless lives, including all of the main characters with her medic skills as well as supported them her monster physical strength.


My other waifu's;

Nanami Momozono- Kamisama Kiss





Bulma- Dragonball/Z/Z kai/Super/?




Lucy Heartfilia- Fairy Tail