I enjoy just about any Anime,
I started (knowingly/willingly) watching anime the Summer of 2015.
My first being (besides the things I watched unknowingly) Magi The Labyrinth of Magic.
Kouha Ren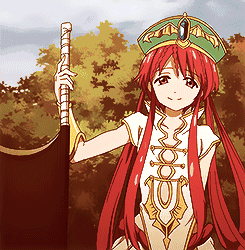 However, the first official anime I watched(besides Pokemon) was actually Ouran Highschool Host Club.
Cute little Alicio will always be watching.