Hello Stranger! I see you have stumbled upon my page!
Feel free to ask questions about the anime on my lists and I'll be happy to answer them!
If your question is: 'What is your favourite anime?' I have a simple answer: Attack on Titan(as you can clearly see) and everything that has to do with it. I just love the anime and manga!(and all the op's/ed's and probably the whole ost!) And the ship I ship is quite uncommon. It is Levihan, sorry Ereri fans(no hate, I find y'all very nice!)! I also ship Ymir x Christa, and I'm still figuring out wether I ship Shasha x Connie or not. Eren x Mikasa is also a decent ship in my perspective. But although I ship things, I'm not some overreacting person. I ship ships, but the fandom can get on my nerves, some of them don't even see the story, all they see is ships, ships and more ships.
Also: I just noticed I used the words: 'Ship' and 'ships' too much. Wow, even I am getting confused at all those 'Ship' and 'Ships'. Holy crap, there's so many of them!
I'm also quite optimistic (>w<) when it comes to anime and manga, so that's why the things I've watched and read have quite a high ranking. But this optimisticness is coming to an end now as I am beginning to see more and more flaws in the shows that I love and currently am watching.
Spare time can be easily used on something funny, like learning anime op's and the Skyrim intro.(because I love games!) or watching the worst anime (plural) ever made. The game I'm currently focusing on is called Epic Seven.
My very first anime was a studio Ghibli movie called: Form up on Poppy Hill. I got it from my grandparents for Christmas(I think, my memories are a bit cloudy) and I was in love with the movie, even though I couldn't understand anything. Well, I have to rewatch this sometime because I can remember very little of this movie.
I don't really have a favourite genre, yet I tend to be attracted to Shounen more than to other genres. My least favourite genre is Hentai(bet you never heard that before XD, Ecchi is nice though) Fantasy, magic and isekai is good too. I don't tend to be attracted to Slice of Life. But basically I enjoy all genres.
I also tend to cry when watching (the end of an) anime, so yeah... Don't mind me crying litterally everywhere.
If you follow me, I follow back! And I'll check your profile because I love meeting all kinds of new people!
I concider giving recommendations a hobby, so DM me with your criteria and I'll search an anime for you and reply as soon as I've found something!
Also: #PrayforKyoani
So welcome to my mission to watch as much anime as I possibly can, because I have spare time!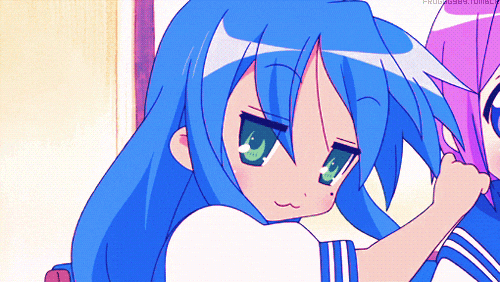 Achievements:
1,000th anime episode: Neon Genesis Evangelion episode 20.
1,250th anime episode: Inuyasha episode 26.
50th anime watched: Attack on Titan season 3 part 2.
1,750th anime episode: Sirius the Jeager episode 12 (rewatched for the 3rd time)
Next up on the watching list:
One Piece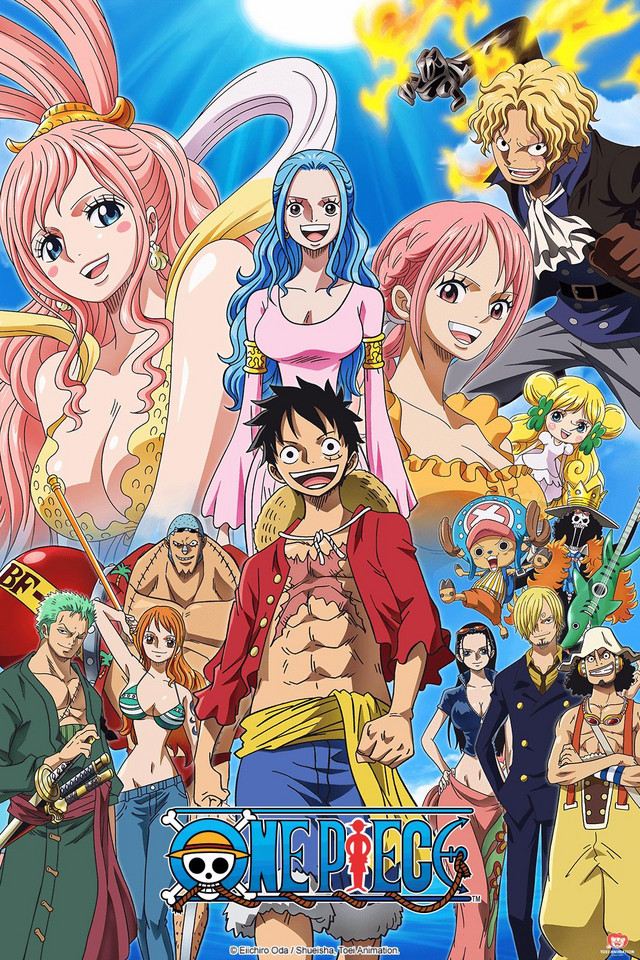 I need to see this!
after that: Parasyte the Maxim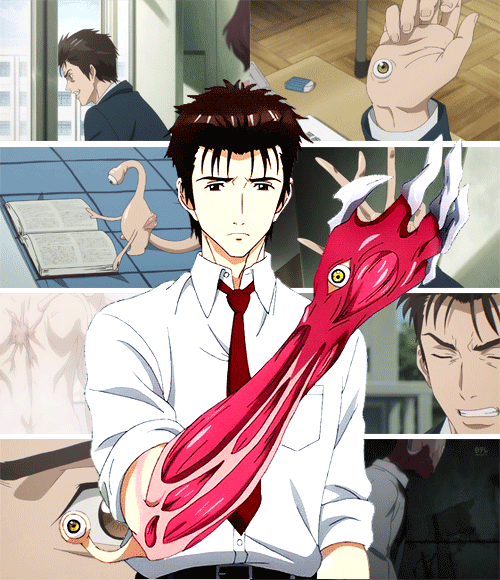 the intro is awesome and it's a shounen, is there a better combination?!
More anime stuff!
Anime songs I love:
Literally every song from Attack on Titan(not lying, literally every single song), Black Butler op 1 and 2, the Claymore op, Food Wars op 1, Fullmetal Alchemist op 1, Fullmetal Alchemist Brotherhood op 1, Hetalia's op/ed/random song thing, Boku no Hero Academia op 1 and 2, the Neon Genesis Evangelion op(duh), the Sword Art Online op's, Nanatsu no Taizai op 1, Your Lie in April op, Yuri on Ice!!! op, the Sirius the Jeager op and music, Parasyte op and ed and 'Nee' from Hiiro no kakera.
A few of my favourites(not in order):
Claymore, My Hero Academia, Attack on Titan, Sirius the Jeager, The Seven Deadly Sins, Violet Evergarden, Parasyte and Yuri!!! on Ice.
Underrated anime I think people should watch:
Claymore: Claymore is really one of the better hidden gems out there, with good plot and character development, this show really stood out to me. And sure, it has a lot of blood and demons, but it has its wholesome moments! You should really check it out if you need recommendations!
Sirius the Jeager: You have probably never even heard of this anime before. Sirius the Jeager is a Netflix original and it's an original work, so there is no manga or light novel. Basically, this anime focuses around a group of vampire hunters called: 'The Jeagers', especially the boy named Yuily. I won't say anything more, but check it out, it isn't your normal: Vampire-hunter show/anime.
Challenge(s) I'm in:


This is a great challenge to broaden your horizon! I started it summer 2019(aka now) and I like it thus far!