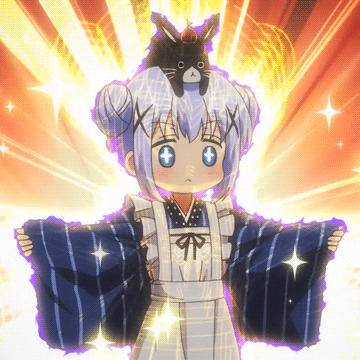 Formerly RickNoel. I changed my account name to match the account names I use for other sites. I've been gone for five years, so I don't think anyone remembers me anyway.
Excessively long bios are annoying, so I'll try to keep it concise Well that failed, I guess just read what you want and skip if you get bored. I did put my heart and soul into this though, so you're welcome to feel bad if you ignore my efforts.
Hi, I'm Rick. I've been enamored with Japan since I was 8 and began watching anime when I was 17. I studied in Osaka in college, and though I originally considered pursuing a career in international business I ultimately decided to go the more secure and closer-to-home route of becoming an IT professional. I now work full time for a good company, live on my own, pay my bills, eat healthy, work out daily and hang out with friends. My main hobby is anime, but I'm also a gamer and a reader. I mountain bike in the summer and ski in the winter. My mid-term goals are to pick up photography and weight lifting. In my off time, I try to chip away at this ridiculous Want To Watch list while keeping my Stalled list from growing larger.
2021 Update: I'm back after a five-year hiatus. When my Alphabetical Commentaries on Every Anime I've Seen list was forcibly changed from public to profile visitors only it made me sad and I stopped updating my profile on the site. I'm back now and hoping to bring it up-to-date.
---
When it comes to anime - from the, "Hmm should I give this a shot?" stage all the way to the, "Alright, time to rate and review!" stage - there are three things that I try to keep in mind. It's taken years to accumulate this "wisdom," and I hope it can benefit others as well.
1. Rating things is not bad
I do not rate anime out of a sense of elitism; I do not believe my opinions are more important than those of others. Rather, I feel a sense of obligation to note my perceptions. Everyone has an opinion, but all too often only the most polarized are stated and only the loudest people are heard. Anime is not black and white, but rather a huge spectrum of grey; flaws are everywhere, and even the simplest show is typically far more complex than people give it credit for. My goal, in my rating and reviewing, is to find the balance between the good and the bad in each and every show I watch. Too many people lack the patience to pursue this balance; it's all too easy to follow the crowd in pedastaling a popular anime while demonizing an unpopular anime. This does not mean I am not opiniated - far from it! - but I try to be conscious of my own bias. Which brings me to:
2. There is no such thing as an unbiased review
Everyone is biased. Your likes and dislikes, your experiences, your hopes and dreams, the way you were raised - everything about you makes up who you are, and who you are is expressed through your thoughts and actions. "Objective" is an illusion that breeds elitism of the worst kind: self-validation and holier-than-thou thinking. It's ironic that believing an opinion - yours or another's - to be "unbiased" is itself a bias. That being said, bias isn't bad; our biases are, in a way, reflections of who we are. So be humble. Be open to debate and welcome criticism. Question yourself. I have revamped my rating process more times than I can count. Sometimes I've just gone with my gut, while other times I've broken down the rating criteria into two-dozen independent factors and spent hours in front of spreadsheets with a calculator. There is no "correct" way to rate anything, and even your own opinions will change with time. And this is all important, but simultaneously kind of unnecessary, because:
3. Anime is a hobby
Anime is first and foremost a hobby, and the primary point of a hobby is enjoying yourself. If you're not enjoying yourself, you're doing it wrong. If a show doesn't look appealing, don't watch it. If you're eight episodes into a three-cour series and you find yourself saying, "Wow, this sucks" then don't force yourself to finish it. I mean, what's the point? So you can tell your internet friends that you made it all the way through, so they don't judge you? Throw that away. Stop worrying about what others think. Feeling a new action series today? Pick one up, even if you've never heard of it. Just want some relaxing fun? Try a popular Cute Girls Doing Cute Things. Feeling nostalgic? Give Gundam, Bleach or your favorite Ghibli move another watch. Screw others' elitism and their precious, "muh objective ratings;" you watch what you want to watch, you like what you want to like, and don't let anyone tell you otherwise.
---
I am constantly working on an ambitious list project. I like lists, they're very satisfying.
My Alphabetical Commentaries on Every Anime I've Seen is a log, if you will, of my thoughts and brief impressions of each and every season, cour, series, franchise, OVA, special, movie, etc. that I've spent time watching. Whether I dropped it after two episodes or have rewatched it a dozen times, so long as I've seen something it deserves comment. These are, for the most part, not particularly in-depth reviews; just a summary of my thoughts. How did I feel about it? Were the characters interesting? Pretty visuals? Catchy music? Who would like it? Maybe a funny comment or a particularly profound *cough* observation to round it out. One paragraph on average, though a couple are a decent bit longer. A constant work in progress, and where I spend most of my time on this site. **UPDATE** The "creation" of the list is finally complete; I have filled out comments and short reviews for everything I have watched to date. Now all I need to do is add new titles as I view them and update old titles as I rewatch them.
On pause for the forseeable future is my I Rate Your Crush So You Don't Have To list. This was a fun little snide side project, but I've left it unattended for far too long, so I will disable it for now until I eventually catch up on and enhance it.
---
Click here for my latest anime review: Fate/Apocrypha (Part One)
Click here for my latest manga review: Nozomu Nozomi
---
That's all for now! Happy reading! Also feel free to comment here or on my lists, I don't bite.