Hi and nice to meet you (✿◠‿◠) My name is Valentina, sixteen years old and bad at human interaction. There's barely anything interesting about me, I just spend most of my time looking at my computer screen or just trying to get my cat to like me.
I love reading fanfiction, like, a whole lot but for some reason I like to read Stephen King's novels even tho I'm not good with scary stuff. My lazy ass doesn't do excersice but I have been dancing contemporary for three years now.
I don't have a genre of music that I like in particular, If I like a song I just add it to my playlist, but I really enjoy listening to The Neighbourhood or anything that any of my 1d children make. You could say I got into K-pop recently but for some reason boy groups don't seem to get my attention yet, the only exception being BTS (what a shocker, right?).
I will always follow back! You can also leave a message, I would love to talk!
I suck at responding in time but don't take it too personal, sometimes I can't come up with something to say. :-)
Here, have a gif of my darlings to brighten your day
♡
Hobbies: Rewatching Hunter x Hunter (♡) | Reading
TV Shows: The Walking Dead (♡) | Shadowhunters | Supernatural
Videogames: Danganronpa (♡) | TWD | DDLC | ToZ
Genres: Psychological (♡) | Supernatural | Comedy | Thriller
Seiyuus: Oogata Megumi (♡) | Ise Mariya | Kamiya Hiroshi | Taniyama Kishou | Sawashiro Miyuki
Idols: Jimin (♡) | Jisoo | Joy | Jeongyeon | Wheein
♡ Hunter x Hunter ♡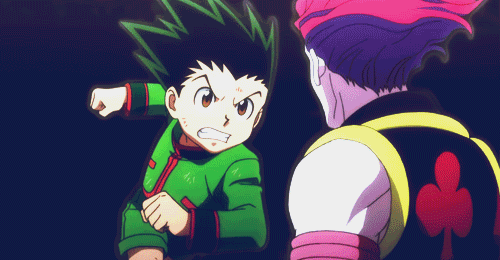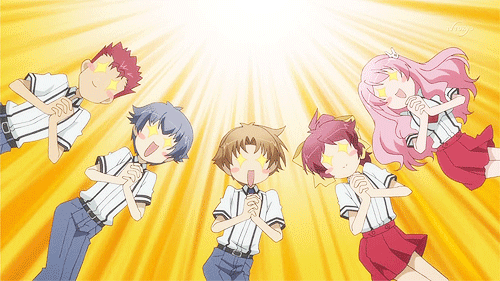 Baka to Test to Shoukanjuu
Koe no Katachi
Bungou Stray Dogs
Death Note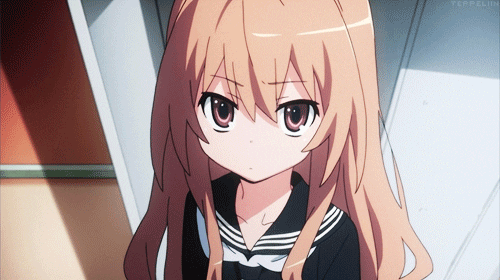 Death Parade
Kuroshitsuji
Toradora
Monogatari Series
Clannad
Kobayash-san chi no maid Dragon
Koiame
Inuyashiki
♡ Kuroshitsuji ♡
Horimiya
Hunter x Hunter
Koe no Katachi
Tamen de Gushi
Owari no Seraph
No. 6
Inuyashiki
Citrus
Death Note
Koi wa Ameagari no You ni
Watashi ga Motete Dousunda
Doukyuusei
♡ Nisemonogatari OP 3 ♡
"Hakkin Disco" by Yuka Iguchi
♡ Koi wa Ameagari no You ni ED ♡
"Ref:rain" by Aimer
That's all. Have a wonderful day :-)