✩ Please click on your current mood ✩
Kyaho~ stranger who somehow ended up here, it is very nice to meet you! :)
Sadly, my list here still looks quite vacant, though I've been watching anime and reading manga for many years and have seen and read quite a lot. However, I'm currently in the process of rewatching/reading a lot of things. My tastes have changed as I grew older and I feel like now is a good time for a revisit.
I'll pretty much watch anything no matter the genre but I usually love stuff that is kinda on the weirder and darker side. Needless to say I am a huge fan of the horror genre. I also really enjoy cyperpunk and sci-fi anime. Anything with robots or cyborgs is always good. Usually I watch more retro anime – not because I think they are necessarily superior, I just like the art-style more.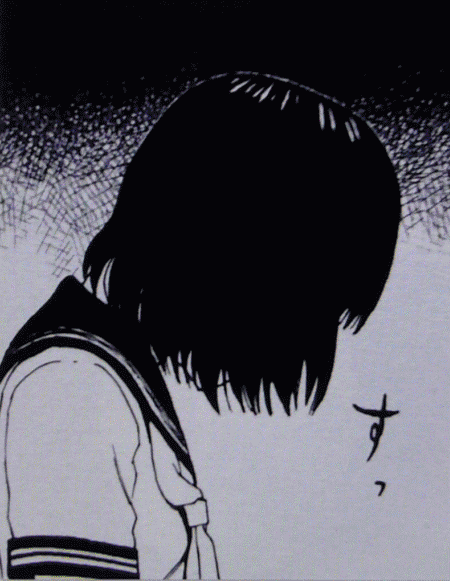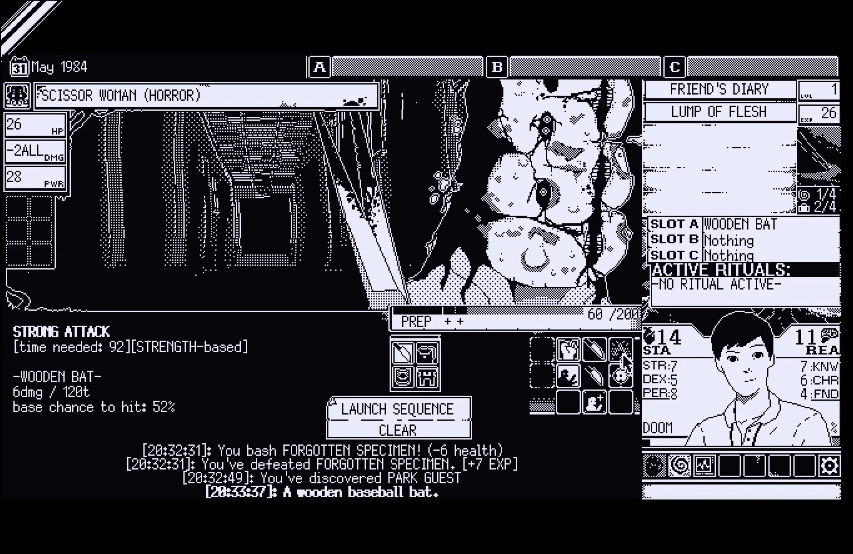 I find it always hard to say what my favorite show is, but over the years there are a few franchises that have always remained very dear to me.
If I had to choose a favorite, then the title of my favorite franchise would most likely go to Yu-Gi-Oh! I'm probaly far to invested in it, but hey, what can you do, I love the games, duels and all the cool and wacky monsters it brings to the table. I think many people only know the dubbed versions of the series which are very different from the original (invisible guns anyone?), so I really recommend giving the Japanese version a try if you haven't yet. I mean, look at this, this is just epic, even after so many years.
Obiviously I've seen every Yu-Gi-Oh! series to date. My favorite is Vrains, closely followed by the original series.
The second francise I have to mention is Gundam. As stated sci-fi, robots and mechas are kinda my thing so obviously I'd be into it. I've decided to rewatch the whole franchise, so that'll keep me busy for some time. My favorite Gundam series are Turn A Gundam, the first series and Unicorn, my favorite timeline is the Universal Century (because of course it is) and my favorite Mobile Suit is the Sinanju (also the only Gunpla I own)
Other than that, here are a few other series and franchises I like
Mononoke Ghost in the shell Mushishi Durarara! Cyborg 009 Saint Seiya Zentsubou Sensei
As for manga, my favorite gernes are horror and Seinen. I generally read far more content than I watch. By now I read manga mostly digitally, mainly since it far more convenient imo. I'm not much of a collector so if I order a physical copy of a series, then I really like it.
Here are a few of my favorite manga artists (from left to right: Taiyo Matsumoto (Takemitsuzamurai), Katsuhiro Otomo (Akira), Koji Kumeta (Sayonara Zetsubou Sensei), Takehiko Inoe (Slam Dunk), Hiroyuki Takei (Shaman King))
Regarding characters, my friends have described the type I tend to favor as 'complicated pretty boy'. That is terribly accurate. Usually, I have a thing for the characters with a lot of pathos. While others probably sigh when it's time for the dramatic backstory flashbacks, I welcome them. Can't help it, usually the tragic figures just draw me in. Other than that I like characters that make me think, be it because of their worldview or because they are controversial. Like the great Oscar Wilde said, it is absurd to divide people into good and bad, they are either charming or tedious.
The three characters I love the most are Izaya Orihara, Ryoken Kogami and Hao Asakura. Why I hear you not asking? Well...

I find Izaya to be an incredibly compelling and intriguing character. He is just so interesting and entertaining to watch. Totally get why many people might hate him, but equally why he is as popular as he is.
He's just a magnificent, eccentric bastard and I love him for it.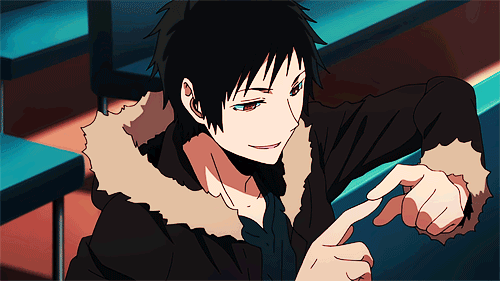 As for Revoler / Ryoken Kogami, thank you Konami for creating a character who is pretty much the embodiment of everything I usually go for. Dramatic backstory? Check. Redemption Arc? Check. Theatrical speeches? Check. Rival to the main character? Of course. Okay, that's not all, but I think you get the idea. Plus he uses dragons that are also guns, which is terribly stupid and yet incredibly epic ;)
Also he is really pretty, it's ridiculous.
Furthermore, since we're talking Yu-Gi-Oh! characters, I want to give a small honorable mention to Crow from Yu-Gi-Oh! 5D's who is my second favorite Yu-Gi-Oh! character. He does not deserve some of the bad rep he gets. Still remember my Blackwing-deck fondly. Buy Blackwings!
Third is Asakura Hao from Shaman King. Shaman King will forever be one of my favorite manga and Hao is a big reason why. He is the first character I ever was a real fan of and I still love him dearly. It was beacuse of him that I got truly interested in Japan and its history. He is so strong and yet very tragic, so everything a good villian needs.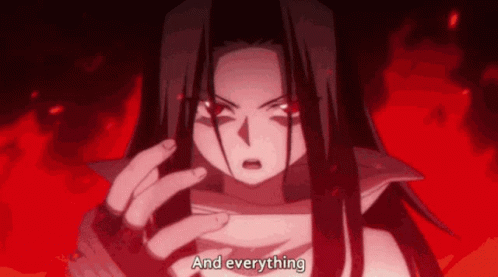 Goes without saying that there are more characters I love beside these three.
Itoshiki Nozomu Suzugamori Ren Hakutaku Rokudo Mukuro Aries Mu Ginko
Other than that here are a few random facts about me
✩ More than anime / manga I'm an avid reader and I am quite passionate about literature. So, I'm always glad to talk about books. If you want to know what I'm reading you can also check out my profile on Goodreads
✩ I listen to a lot of music and listen to pretty much every genre. The only genre I can't really stand is Schlager.
✩ My favorite movie directors are Pedro Almodovar and Akira Kurosawa.
✩ I like to play video games from time to time and when I do I mostly play RPG's and platformers. My favorite game (if I had to choose) are probably Silent Hill 2 and 3.
✩ My favorite Japanese animation studio is Studio Sunrise
✩ Still not sure if I really believe in it, but since a lot of people seem to be into MBTI etc., my type is ENTP - 7w8 (I'm a nice one I swear ;) )
✩
And just like that you've reached the end. Thanks for reading, I hope you have a great day or night! Take it easy! I'll gladly follow you, just leave a small comment so I notice. Plus, I don't really see the point in following if we don't interact at all.
✩
I sincerly apologize for my late (and lack of) replies, life was and still is terribly busy and I was not really online here.