Helllooo there :)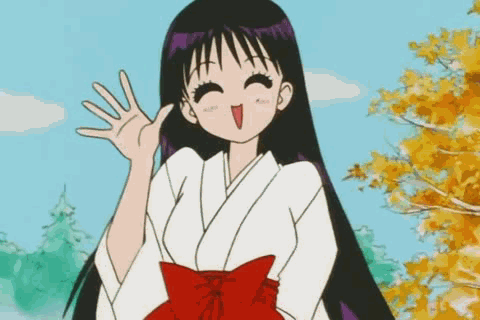 My names Alice!
I never really tried to make friends here till recently so feel free to follow and talk to me! I'll def follow back hehe
My friends dont know that I like anime and so i dont have anyone to talk to when Im hyped (╥﹏╥)
I'm more of a manga reader than an anime watcher.. for some reason i get off task and forget to finish series
Tbh i'm really picky with art but if the story is really good i'll keep watching it
I cry super easily so if you ever see me with poofy eyes you know i was reading/watching
um for some reason i havent been able to cry lately... ive watched hotarubi, silent voice, graveyard of the fireflies, devilman: crybaby, and given back to back but didnt shed a tear so please recommend some animes or mangas you have cried to
I dont think anythings wrong with me i just want to cry lol
i dont have a genre preference but i lean toward shoujo manga and more shounen for anime
I also get hyped super easily so whenever theres a good battle or scene i have to rewatch it like 10941304 times
im so sad that haikyuu and demon slayer ended :(
Favorite Character: Killua, Killua, Killua (`・ω・´)
i know ppl think hes overrated but he rlly is at the top of my list
Favorite Animes: Haikyuu, Demon Slayer, Hunter x Hunter, BNHA
.
I ship them so hardddddd (*´꒳`*)
Favorite Manga: Solo Leveling, That Time I Was Reincarnated as a Slime, Who Made Me a Princess, Toilet Bound Hanako-kun
Well apparently i have a thing for super good looking strong guys with black hair...
The recent chapters of ^ (like 63) have got me so hype i cannot
i recommend the manga over the anime for ^ because the drawings are soooo good
the last chapter of haikyuu made me feel so bitter sweet
Some eye blessers
you should def check out this amv! I never watch them but i stumbled upon this one and i became obsessed with it lol
my rating system is kinda all over the place... it rlly depends on my mood and when i watched it so tbh some of my 4s may seem like 3s to me now ahaha
my bio is alllll over the place... ill make it prettier one day lol idk how u guys make them so organized