Welcome to my profile (。◕‿◕。)
~ About me ~
- Female
- 28 years old
- Asexual (Heteroromantic)
- Feelings + logic = success
- Hopeless romantic
- Adores cats
- Always seen wearing some kind of hair accessory
- Martial Artist
- Gamer
- Cosplayer
- Prefers Sonic over Mario
- Team L
- Likes South Park
- Hogwarts house; Slytherin
- Patronus; Crow
- Enjoys studying foreign languages
- Spirit Animal: Cat
- Perfectionist
- Brutally honest
- Oh, and I like anime and manga
~ Video Games ~
I became a gamer before I became an anime fan. I have no preference when it comes to the amount of players.
I'm not as judgemental when it comes to video games as I am when I analyze an anime or a manga. Several games on my list of Top 10 favorite games are there because I enjoyed playing them, not necessarily because they were well-made.
My lists for video games can be found at Gamefaqs and Howlongtobeat (New pages, incomplete lists)
~
I prefer these types of video games; Fighting, RPG, Visual Novel, Otome, Simulation and Strategy
I avoid these types of video games; Shooting, Zombies and Puzzles
First game played; -
Latest game completed; Pokémon Brilliant Diamond
Current favorite game; Project Diva Future Tone
Runner-up; Danganronpa series and Persona 5
Worst game played; Karma Miwa
Runner-up; Taisho x Alice (Episode 1)
Top 3 most active apps (currently); Genshin Impact, Pokémon Masters EX, BSD: Tales of the Lost
~ Anime and manga ~
It's been almost 18 years since I started watching my first anime, but didn't know it was anime until years later. I wasn't really into anime during my childhood besides the three anime that were on TV.
It wasn't until after I had watched Love Hina, School Rumble, D.N.Angel and Fruits Basket when I was about 12 that I became interested in anime. I eventually began reading manga as well.
During the past years, I've been very strict with what anime I'll watch due to the "mental scar" I recieved after watching Junjou Romantica and an anime that shall not be named. Because of these two, I now do research on every anime and manga that seem interesting to me - including checking spoilers - just to make sure I never find a "new Junjou Romantica".
Lately, my schedule has been way off due to my life outside the computer. This is also the reason why my blog has been relatively inactive, but my schedule at least give me enough time to keep up with the manga I'm currently reading.
~
I prefer these genres for anime; Comedy, Action, Slice of Life, Sport, RomComs
I avoid these genres for anime; Horror, Yuri, Shoujo-ai, Vampires, Ecchi, Yaoi
Most popular genres; Comedy, Action, Sport, Music
First anime watched; Pokémon (Season 1)
Latest anime watched; Tomo-chan is a Girl
Current favorite anime; Free!
Runner-up; Death Note
Worst anime watched; An anime that should never be mentioned again (Seriously. Burn it)
Runner-up; Junjou Romantica
~
I prefer these genres for manga; Comedy, Action, , Shounen, Demons, Mystery
I avoid these genres for manga; Yuri, Shoujo-ai, Ecchi, Yaoi
Most popular genres; Action, Shounen, Comedy, Shounen-ai, Horror
First manga read; -
Latest manga read; Attack on Titan
Current favorite manga; Death Note
Runner-up; Moriarty the Patriot
Worst manga read; Naruto Gaiden
Runner-up; Codename: Sailor V
~
~ Favorite quotes ~
- "Nobody can tell what is right and what is wrong, what is righteous and what is evil. Even if there is a God and I had his teachings before me, I would think it through and decide if that was right or wrong myself" - Nate "Near" River (Death Note)
- "There's no need to be a hero. You don't have to force yourself just to make people acknowledge you. When you do that, you end up blaming yourself, blaming other people and feeling jealous of everyone. But still, it doesn't have to be like that. Even if people don't acknowledge you, you just have to be someone that you can be proud of. 'Cuz you yourself are your biggest supporter. If you can learn to love yourself, that love will continue to support you for the rest of your life" - Usami/Monomi (Danganronpa 2: Goodbye Despair)
- "No matter what happens, you can never lose hope. You have to remember what's most important, and that's to have faith, and to have love. If you can remember all of those, it'll bring you good luck" - Junpei Tenmyouji (Zero Escape: 9 hours, 9 persons, 9 doors)
- "Well, yeah, and I'm sad. But at the same time, I'm really happy that something can make me feel that sad. It makes me feel alive, you know? It makes me feel human. The only way I could feel this sad now is if I felt something really good before. So I have to take the bad with the good. So I guess what I'm feeling is like a beautiful sadness" - Leopold "Butters" Stotch (South Park)
~ General ratings ~
1 - Kill it with fire
2 - Waste of time
3 - At least there was something I liked about it
4 - What a disappointment
5 - Average
6 - Good try, but you can do better
7 - This was actually quite good
8 - Great job
9 - Fantastic
10 - Hall of Fame
Fun fact; I've never given an anime or a manga a 10/10 rating before. The closest ones were given a 9.
~ Star Rating ~
0.5 - Perish
1 - Bad
1.5 - At least there was something I liked
2. - Not good enough
2.5 - Not too bad, I guess
3. Average
3.5 - Good
4. - Very good
4.5 - Great
5 - HELL YEAH
~ Rating anime and manga ~
When I rate anime and manga, I focus on these subjects;
- Story/Plot
- Characters
- Character Development
- Accurate opening and ending themes
- Ending
- Artstyle
- Voice acting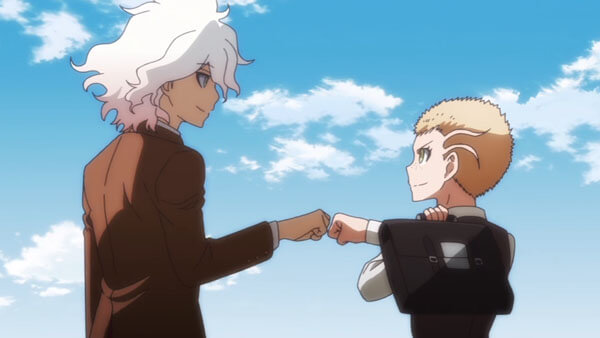 ~ Analyzing a character ~
I analyze each character I come across. The subjects I use to analyze a character are the following;
- How relevant they are to the story
- How much impact they have on either the story or another character
- Their moral/The way they reason
- Their personality/characteristics
- Their development
- Their backstories
- Their actions
- How relatable/realistic they are (sometimes)
If a character fail more than half of these criterias, they will immediately end up on my Dislike/Hate list while a character with more than half will end up on the Like/Love list.
Of course there are also characters I have mixed feelings about. These are characters that I want to like, but for some reason can't manage to hit Like. Normally, these are characters who overall are good characters, but have done something unacceptable that prevents me from liking them.
~ Shipping ~
As a hopeless romantic, I have high standards when it comes to pairings I genuinely like and want to support. Moral and logic are at the center of my judgement about whether I should support the two characters in question romantically.
Unlike the criterias of analyzing a character, the criterias for shipping are much stricter. This is because I use almost the exact same reasoning for fictional relationships as I do in real life. Therefore, I do not support relationships where the age-gap is over 10 years, romance between siblings (Including adopted siblings, step-siblings and in-laws) etc.
Besides this, the character(s) must convince me that their love - regardless if it's romantic or platonic - is genuine as well as having mutual understanding and respect for each other.
This is also a deciding factor for Romance anime and manga where I expect the director and mangaka respectively to convince me that the canon couple of their choices truly love each other. A Romance anime/manga that fails to fulfill this criteria will, of course, recieve poor scores.
Current favorite hetero pairing; Hajime Hinata and Chiaki Nanami (Danganronpa series)
Current favorite yaoi/shounen-ai pairing; Eren Jaeger/Yeager and Armin Arlert (Attack on Titan)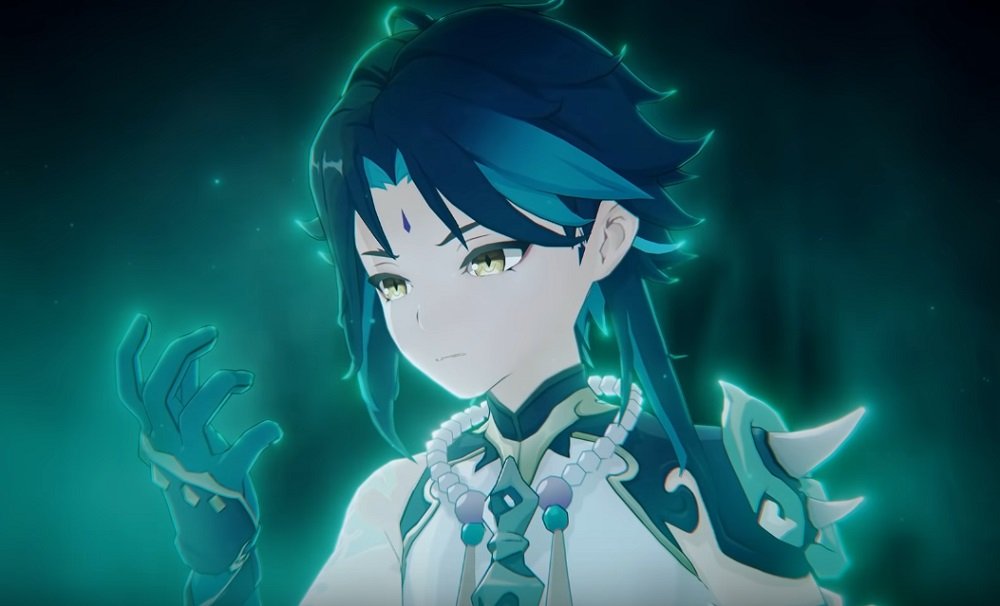 ~ Other websites you can find me on ~
- Tumblr
- Youtube
- MyAnimeList
- Gamefaqs
- Howlongtobeat
- Twitter
- DeviantArt
- Fanfiction
- Crunchyroll
- Discord (#Yudesei4522)
- FNAF AR (Friend Code: JSW6VPXEDB)

Got everything memorized?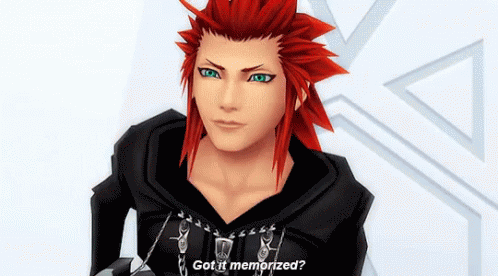 ~ I (un)follow back ~
Have a great day (~ ̄▽ ̄)~