~~✿𝕲𝖗𝖊𝖊𝖙𝖎𝖓𝖌𝖘,𝖋𝖔𝖗 𝖙𝖍𝖊 𝖘𝖆𝖐𝖊 𝖔𝖋 𝖕𝖗𝖎𝖛𝖆𝖈𝖞,𝕴 𝖘𝖍𝖆𝖑𝖑 𝖇𝖊 𝖗𝖊𝖋𝖊𝖗𝖊𝖉 𝖙𝖔 𝖆𝖘 𝕿𝖘𝖚𝖒𝖎𝕸𝖎𝖙𝖟𝖚𝖐𝖎✿~~
Previously ✿ weakmoon,tsukugomi
˜"*°• ヾ(*'▽'*)I'm a bored teen living in a never ending Summer and safe,food heaven named Singapore.If i can describe myself I would be introverted,opinionated and blunt.I'm a Visual Effects student who watch Youtube videos,play video games,draw and write stories(I'm quite amateur).I remembering seeing Doraemon and Chibi Maruko Chan,which kickstarted my anime journey.
I'm a big fan of video games,especially action games and RPGs and I play them to kill time.However,I will try any genres,especially rhythm games like Cytus.Unfortunately,my NDS broke years ago and I got no PS4,so I made a Steam account.First video game I got to play was Dogz.
Favorite games at the moment:
Final Fantasy ♡ Fate Grand Order ♡ Cytus II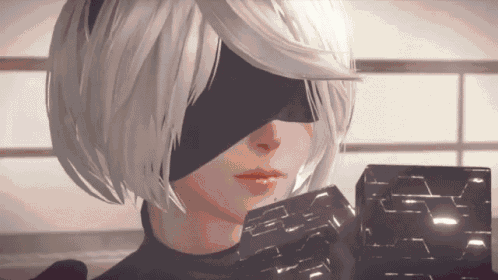 Nier;Automata ♡ Granblue Fantasy ♡ Honkai Impact 3
Here's a pastel gif to brighten your dayヽ(>∀<☆)ノ
Links:
Pinterest-x
Tumblr-x
Youtube-x
You are free to write to me.
I will try to respond ASAP.A lot of people are turned away by me because of my stony-faced,never smiling facial expression irl but I actually really like talking to people that aren't jerks,so chat me anytime.As you can see,I'm terrible at making conversation in real life,so that's just me.If you spam me,or leave mean-spirited and otherwise unsolicited messages anywhere on my account,i will block you.•°*"˜
I may be inactive.
♡
Now welcome to my own local anime podcast
. : ★ : .・.☆.・. : ★ : .
♡˜"*°• My favourite anime endings:
Bakemonogatari:Kimi No Shiranai Monogatari · Fate/Stay Night:Unlimited Blade Works:Last Stardust · K Return of Kings:Kai · JoJo's Bizzare Adventure:Roundabout · Psycho Pass:Monster without a name · Koimonogatari:Snowdrop · Bleach: Hitohira no Hanabira · Fairy Tail: Don't Let Me Down · Danganronpa 1:Zetsubousei:Hero Chiryouyaku · D Gray Man Hallow:Lotus Pain · Black Butler:I'm Alive · Fullmetal Alchemist Brotherhood: Uso · Free Starting Days:Aching Horns · Hunter x Hunter:Just Awake · Accel World: Unfinished · Fate Apocrypha:Désir · Fate/Extra:Last Encore:Tsuki To Hanataba · Owari No Seraph:scaPEGoat · Kabeneri of the Iron Fortress:Through the Blood · Re:Zero:Stay Alive · Hanayamata:Hanayuki · Beyond the Boundary:Daisy · Psycho Pass 3:bullet
My favorite anime openings:
Angel Beats:My Soul,Your Beats(Yui version) · Soul Eater:Fairy Blue · Durarara!:Complication · Made In Abyss:Underground River · Hanamonogatari:The Last day of my Adolescence · Noragami Aragoto:Hey Kids!! · Fate/Stay Night:Unlimited Blade Works:Brave Shine · Kill La Kill:Ambiguous · Boku No Hero Academia:ODD FUTURE · Little Busters Refrain: Boys be Smile · D Gray Man:Brightdown · Mekakucity Actors:Daze · Shakugan No Shana:Light My Fire · Last Exile:Fam The Silver Wing:Buddy · Re:CREATORS:sh0ut · Serial Experiments Lain:Duvet · Hell Girl:Sakasama No Chou · Fullmetal Alchemist Brotherhood:Again · BTOOM!:No Pain,No Game · Bleach:Rolling Star · Guilty Crown:Everlasting · Yakusoku No Wonderland:Touch Off · Psycho Pass:Abnormalize
Now onto some random stuff about me: •°*"˜♡
. : ★ : .・.☆.・. : ★ : .
Favourite Food: Soba Noodles · Favourite Colour: White and Cosmic Latte · Favourite Book: Harry Potter · Favourite Studio: Bones · Personality type: INTP · I like: browsing the net,video games,night walks · I Hate: seafood,archaic 'traditions' and mean girls· Favourite Bands: Meg and Dia,Monstercat and KIVA · Favourite K-Pop Bands: EXO, BTS, Blackpink · Favourite Youtuber: Idubbbz,skullfvck,Shane Dawson,Nexpo ,Greekgodx and Tyler1 · Favourite TV Show:Avatar and South Park · Favourite Candy: Macarons,Ice Cream and Japanese candies · Hobby: Drawing and Writing Stories · Favourite Season: Winter · Sexuality: Straight · Religion: Atheist · Favourite Sport: Swimming · Favourite Anime Genre: Action and Fantasy · Least Favourite Anime Genre: Ecchi · OTP:Lightis/Nokurai


Honorable mentions: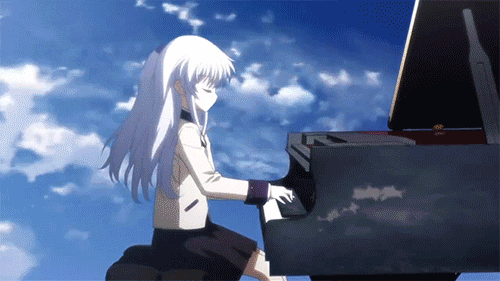 Monogatari ♡ Fruits Basket ♡ Angel Beats ♡ Psycho Pass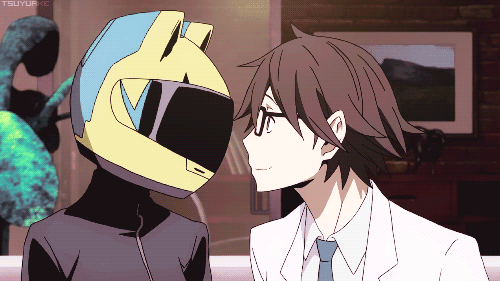 Noragami ♡ Durarara!! ♡ Ouran High School Host Club ♡ Given
Akatsuki No Yona ♡ Madoka Magica ♡ Fullmetal Alchemist:Brotherhood ♡ Owari No Seraph
0.5☆-Kill it with fire
↪ Examples: Abunai Sisters:Koko and Mika,Love Hina,Eiken,Boku No Pico
1 - 1.5☆-Bad anime,but still watchable;So bad that it's good
↪ Examples: Happy Sugar Life,Mahou Shoujo Site,Sword Art Online,Diabolik Lovers.
2 - 2.5☆- Meh.But i have seen better animes than this.Somewhat of a wasted potential.Generic but still enjoyable at times.
↪ Examples: Fate/Extra:Last Encore,Fate/Apocrypha,Beyond the Boundary
3 - 3.5☆-Very decent and not bad.I loved it,but it should have been done better.
↪ Examples: Angel Beats,Little Busters,Blue Exorcist
4 - 4.5 ☆-Close to perfect,but there were some glaring flaws that keep it from warranting a 5☆ status.Some of them are my favorites.
↪ Examples: Soul Eater,Noragami,FMA:B,OHSHC
5☆-Masterpiece!They have a gripping story, complex characters and soundtrack.Those series usually mean a lot to me and I think about them a lot.
↪ Examples: Monogatari, Durarara!,Akatsuki No Yona
Side Note - When it comes to rating,I can be quite critical and I do it solely based on refined tastes.My favorite animes and characters are no exception to this rule.But then again,being a sucker of action,adventure and fantasy shows,may give some animes a high rating even though it may not have the best plot line, animations, characters.I have the capacity to partake in both shows I deem artsy and those I deem deplorable, oftentimes in equal amounts.¯\_(ツ)_/¯
Honorable mentions:
Yato ♡ Hak Son ♡ Fai D Flourite ♡ Shoto Todoroki
Makoto Tachibana ♡ Mikoto Mikoshiba ♡ Shoyo Hinata ♡ Osamu Dazai
Ryota Kise ♡ Ciel Phantomhive ♡ Hikaru Hitachiin ♡ Allen Walker
More of my best bois here!☆~
~~~
*Side note:I tend to like characters with ponytails,are badass,and also on writing and at the very least,general attachment,and I normally hate tsunderes,especially the violent ones.I only add characters I really adore on my love list,but will still maintain one character per anime,if possible.
Honorable mentions: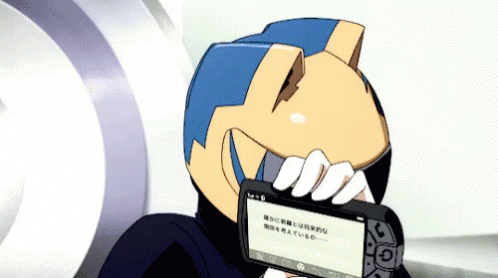 Celty Sturluson ♡ Hitagi Senjougahara ♡ Black Rock Shooter ♡ Momo Kisaragi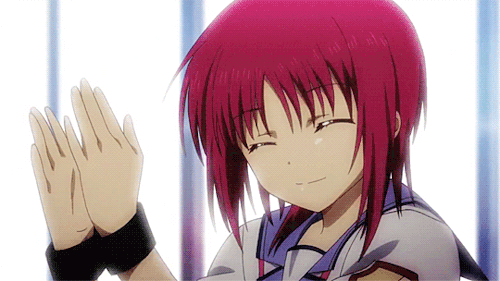 Jeanne D'Arc ♡ Masami Iwasawa ♡ Kurisu Makise ♡ Ram
Sakura Kinomoto ♡ Kyoko Sakura ♡ Mirai Kuriyama ♡ Ririna Sanada
More of my best girls here!✿~
»Please, God ... Look at the life I've lived.
Please, let me have a happy dream for once in my life.«