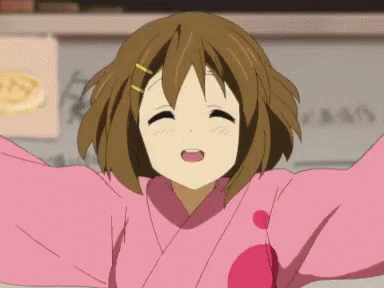 ∞To Finish Character Like/Dislike List Whenever∞
Also, here's a Korean anime that I've just discovered on Youtube! So, yeah! Go watch it! It's super adorable and lighthearted and the animation and music is ab-so-lute-ly superb and the acting as well! May take you a while to get use to since it isn't "anime" anime but, trust me, you'll adore it! The episodes are short though and the series in general is short but, have fun please! Enjoy a piece of animation from my hometown. You won't regret it. It's an innocent romance series that is so sweet that it may give you diabetes! (Fangirl mode activated) It's just SOOOO cute! Ugh!!! Each time I watch it, I literally can't stop myself from squealing and pushing my cheeks together in admiration!
So, go have fun and watch something new for once! :3
My name is Mia Justice and I am an 18 year old highschool senior. I adore anime and manga (DUH!) and watch mainly fantasy, supernatural, action, scifi, and adventure anime but sometimes, I enjoy the more "realistic" stuff here and there. I also love reading young adult novels (I'm a a pretty big "book nerd" as my mom would say) such as (Takes a deep breath) the Divergent series by Veronica Roth, The Unravel Dystology by Neal Shusterman, the Glitch trilogy by Heather Anastasiu, Grisha verse by Leigh Bardugo, The Mortal Instruments by Cassandra Clare, the Hex Hall trilogy by Rachel Hawkins, The Testing trilogy by Joelle Charbonneau, the Legend trilogy/Warcross series by Marie Lu, the Eon duology by Alison Goodman, Eve & Adam series by Michael Grant & Katherine Applegate, (Lets out large breath) AND etc which are also of the fantasy, supernatural, scifi, action genre(s). By the way, I'm a HUGE D.Gray-man fangirl so, be careful
I love KPop and JPop as well as modern day non-Asian jams (pop, some rock/punk, a little hiphop, dance/edm, country, etc) and can be very sensitive a fair amount of the time and shy as well and am only 4'9. I have an open heart too so even if you're LGBTQ, Muslim, black/white/Asian+ I'd still love to be your friend (unless you're a jackass because, well, nobody likes jackasses)
I am an open minded person and rarely ever "hate" anything pop culture related which is why I've only dropped 2 anime. I may not "like" it but I almost never "hate" it unless it's been dropped then I probably hate it somewhat. I'm also what some may call, a megane loli and moe. I love animals such as bunnies, dogs, cats, hamsters, micro pigs, pygmy goats, otters, pandas, and other snuggly animals!!! I also just love cute stuff in general from Hello Kitty, Pusheen, TokiDoki, Squishies (those cute stress toys), cute phone cases, pretty nailpolish, adorable stickers, animal socks, and just stuff that is cute that I DON'T need at the same time I DO!
I have two older brothers (David, 29) (Kale, 27) and I have two Boston Terriers named Perry and Odie who are like my children and I am adopted as well from Korea and was brought over to Murica at 15 months old. I'm also the type of person that thinks that babies and small children from 1-6 years old are adorable and I love babysitting them and have had people comment on how I'm great at building bonds with children and how I'd make an amazing mom because of my love for little kids and my motherly personality towards them. Since I'm a soon-to-be Aunt hearing such things makes me happy since that's kind of (well, REALLY) important and I'm excited! Congrats Kale and Annie! *Throws streamers into the air and hollers*
I am also the kind of fan that watches sub and dub (mostly sub) anime. I only watch dub if the dub is suppose to be good. Example; I watched/am watching Baccano in dub, Durarara dubbed, Bebop dubbed, Phantom: Requiem for the Phantom dubbed, Solty Rei dubbed, Black Cat dubbed, Index/Railgun dubbed, Deadman Wonderland dubbed, Code Geass dubbed, Haruhi Suzumiya dubbed, RomeoXJuliet dubbed, Spice and Wolf dubbed, Death Note dubbed, Black Butler dubbed, Fate/Zero dubbed, Soul Eater dubbed, FMAB dubbed, Pscyho Pass dubbed, and Samurai Champloo dubbed. The rest I've watched subbed. Or if I watched an anime dubbed originally and I want to rewatch it, I'll rewatch subbed just for fun and to compare and contrast. Same with subbed. I'll rewatch dubbed. The rest is history.
I guess that you could say that my childhood wasn't the "best" ever and may or may not be the kind you'd see in anime that those emo characters may have as sob stories which is kind of what caused me to be as sensitive/shy/PTSD/anxiety ridden/insecure/depressed/paranoid as I am now but I still can be immature as well whenever I want (just ask my family and friends >.<). But, let's just say that a lot of it involved a CRAP CRAP ton of medical stuff, hospital visits, bad school experiences, family drama, and etc so, yeah. The rest is private so I won't say anymore!
I want to watch 200 anime (NOT counting OVAs/Specials unless they're standalones) before taking a small hiatus like I did 2 - 2 1/2 years ago although, that was for another somewhat "personal" reason.
I love writing novels and most, if not all of them have been inspired by anime/manga. Though, most of them are rough drafts/practices therefore, I only have 1 actual novel that I have for the public on Wattpad called, "The Rejected Ones" inspired by Phantom: Requiem for the Phantom & Gunslinger Girl (mainly Phantom though) and I have 45 out of 55-60 chapters done total. I plan to publish it online using Amazons free EBook publishing website in hopes that it'll be claimed by someone and turned into a movie/TV series because that's a giant dream of mine!
Yes, I made the cover!
Lastly but not least, I have a Kitsu and it's under the same username and I also have a Disqus https://disqus.com/by/DatOneGrl/ and my Wattpad is https://www.wattpad.com/user/_LuvHurtz_ in case you want to read my story and I have a Spotify as well https://open.spotify.com/user/littlemiss119956?si=3A0h-lMYT7WbWsv1PTw-_Q and my Kitsu is https://kitsu.io/users/TruLuv113
So yeah! That's me! I am also known for being a giant fangirl so, beware my fangirling if the time ever comes teeheehee and I get feels A LOT as well (that means if you were to ever read manga/watch anime with me or just be with me in general, there'd be a LOT of squealing and hopping up and around so, just so you know. Same goes with anything cute. I squeal, I "OMG," and my face glows pink if I ever see puppies or kittens, etc) >.<
P.S Most of my fave characters tend to be males because, let's face it, women in anime usually lack a lot badass wise therefore, the boys are usually more badass to me
Now, here are........
÷
20 Of SOME My Fave Bands/Singers As Of Current (May Change Later On + No Ranking Because, Indecisive)
1. Paramore
2. Ed Sheeran
3. Egoist
5. Sam Smith
6. Ellie Goulding
7. BTS
8. Stromae
9. Maroon 5
10. Sia
11. Altima
12. Nano
13. CL
14. Demi Lovato
15. Kotoko
16. Pentatonix
17. G-Dragon
18. Kalafina
19. BoomBoom Satellites
20. Macklemore
-∆-
Now, let's get to the real sauce, my fave animooo!
My Top 27 Fave Anime (For Now. May Change Later On) With No Ranking (Because, I'm Indecisive)
_________________
Air Gear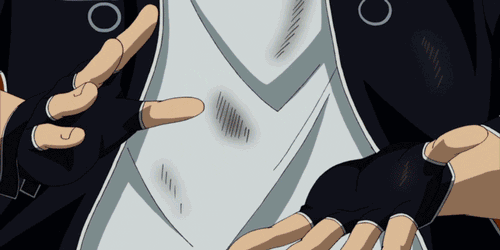 _
Nabari no Ou
_
Mawaru Penguindrum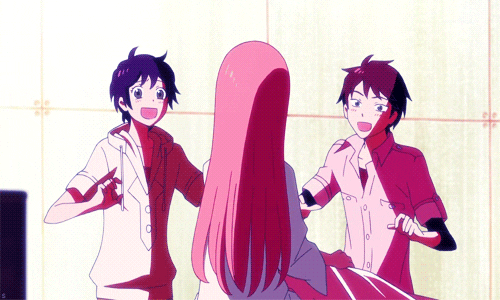 _
D.Gray-man
_
Noragami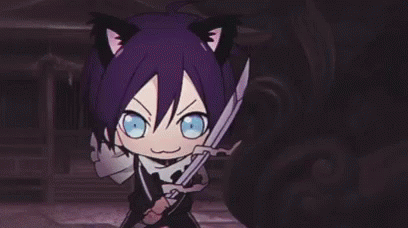 _
Inu X Boku
_
Zetsuen no Tempest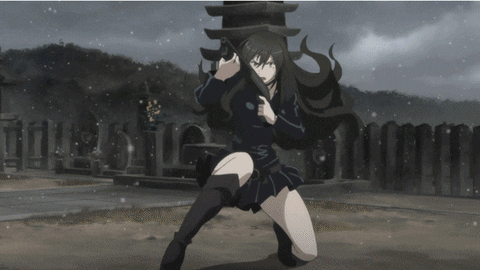 _
Tegami Bachi
_
Psychic Detective Yakumo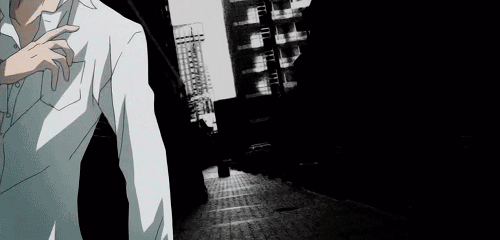 _
Eureka Seven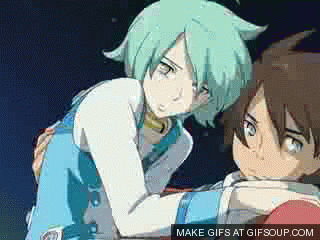 _
The Devil is a Part-Timer
_
A Certain Magical Index (Both seasons) + Railgun
_
Baccano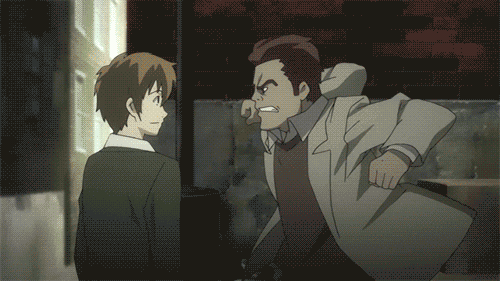 _
Angel Beats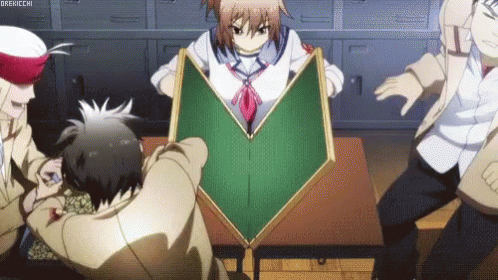 _
Monthly Girls' Nozaki-kun
_
Full Metal Panic
_
Eden of the East
_
Durarara!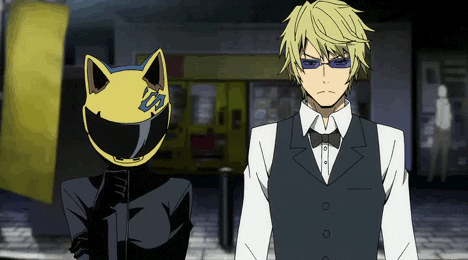 _
Beyond the Boundary
_
Aoharu X Machinegun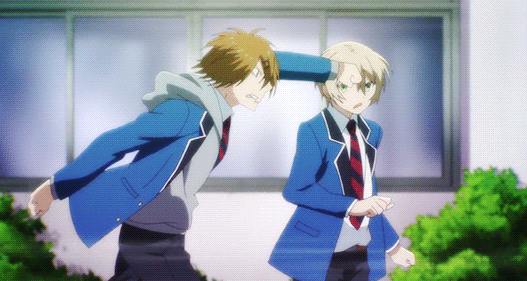 _
Love, Chuunibyou, & Other Delusions
_
Tiger & Bunny
_
Golden Time
_
EF: A Tale of Memories/Melodies
_
The World God Only Knows Trilogy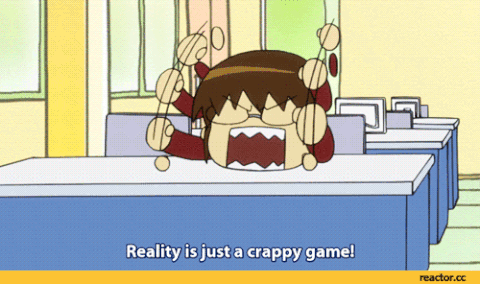 _
FMAB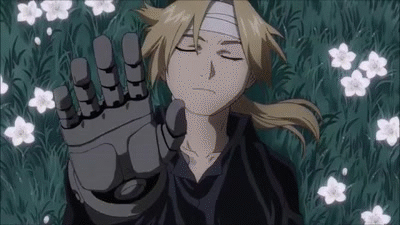 _
K Project franchise
_
Rokka no Yuusha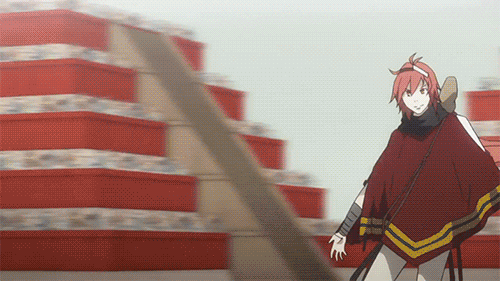 ≠
P.S I don't read a TON TON of manga (a little here and there, I mean, I have a small shelf of random manga) unless it's from a series I adore (D.Gray-man is the one I care about/reading the most right now) or ones I want to read really bad in general. I read mostly non-Asain novels more than comics/manga as mentioned up there so, yeah. More novels and less manga (=^.^=)
Also, I forgot! Here are 15 of SOME of my favorite anime characters as well! (Again, no official ranking)
Misaka Mikoto (Index/Railgun)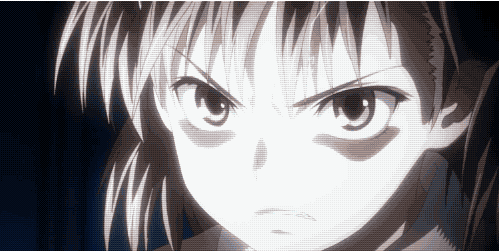 ~~~
Lavi Bookman (D.Gray-man)
~~~
Accelerator (Index/Railgun)
~~~
Miketsukami Soushi (Inu X Boku)
~~~
Akito/Agito (Air Gear)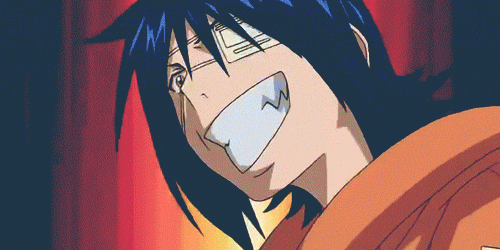 ~~~
Izaya Orihara (Durarara)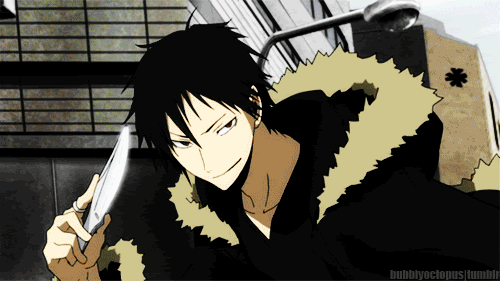 ~~~
Firo Prochainezo (Baccano)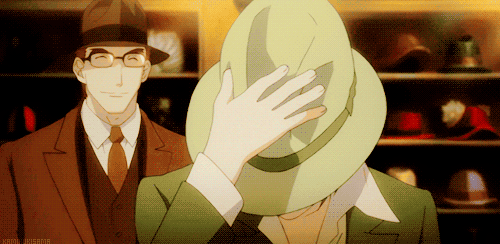 ~~~
Mahiro Fuwa (Zetsuen no Tempest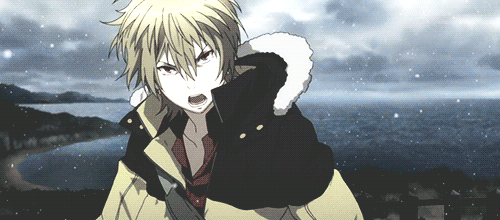 ~~~
Sadao Maou (The Devil is a Part-Timer)
~~~
Nagisa Hazuki (Free!)
~~~
Mikoto Mikoshiba (Monthly Girls' Nozaki-kun)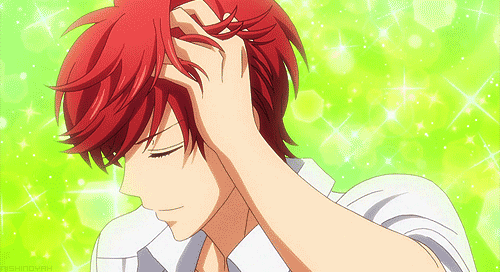 ~~~
Gauche Suede (Tegami Bachi)
~~~
Yato (Noragami)
~~~
Yona (Yona of the Dawn)
~~~
Misaki Yata (K Project franchise)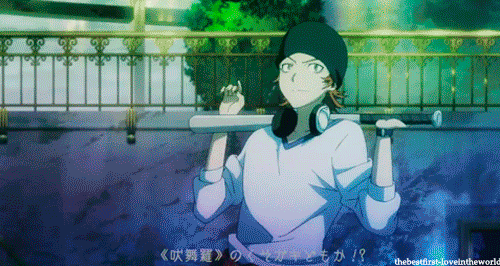 +etc