-Keeping my profile a mess it's more fun that way!-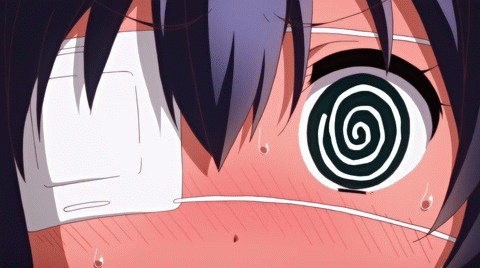 So many cool names to choose from and I chose my real name for this site :/
Whatever Pleases you ~
Reticent.
My Favourite Anime is Yuyushiki... no really it is... you think I'm lying pfft as if hahahah
I believe in equivalent exchange, ♪ so what that means is I will treat you the way you treat me, but with all the love I have received I can't think possibly of a way to repay you so all I can do for now is say Thank You.
(I have kinda always used that bio I dont really see why I should change it now)
Anime to me is kind of a private thing I don't really know how to explain it but certain people can put me off from watching something I am really enjoying simply by talking about it near me (an example of this would be Sword Art Online , I loved the show but hearing these kids talking about it really pissed me off) is that weird?) And It's kind of the same thing with people saying how they want to go to Japan or learn Japanese so they can watch Anime without subtitles...
There is so much more to Japan! the Anime is Great sure, But the culture and the people are truely beautiful
Huh...
all I really know is that for now I have come to the conclusion that I am a hypocrite. and I don't mind because although I dislike hearing kids talk about anime I love finding out how people online got into Anime what their favourite Anime is, I love meeting new poeple that are open about the anime they love and even hate! weird right?
Although I don't watch as much Anime as I would like to think I do. I am always on the look out for more! exploring! finding an Interesting Anime or Movie Is almost more exciting than actualy watching it.
(not so much anymore really don't have the time to spend searching for new stuff)
Two of my absolute all time favourite gifs I saw both of these gifs before watching the movie they ment nothing to me then but after I watched the movie the second one gave me goosebumps. when it comes to music i really enjoy almost anything, but of course i go though phases where i like some things more than others at the moment i am listening to alot of Arcade Fire ♫♪ OH and if you watch Patema Inverted or Sakasama no Patema I highly reccomend listening to - Wake Up - by Arcade Fire while the credits roll or something. if I was talented enough I would make an AMV of this movie with that song it would be difficult but I think I might give it a try some day!
*21/02/2018 profile isn't updated just thought i would add to it
I haven't been watching anything recently just keep rewatching monogatari series. I actually got to live in Japan for 2 months it is definitely the only thing I am really passionate about and I feel like I don't see myself anywhere else in the future.

if you ever get a chance to go to japan go to onomichi.

*29/08/2020 I have not watched anything in a while Anime in general has been downhill since 2016 for me.... well apart from my hero
*2021 quit my job loving anime again but just watching and rewatching old shows although there are a few new series here and there that keep popping up every now and then


I feel as if i am getting too old to have a profile like this but i worked so hard on it when i was younger so I will keep it a little longer haha

Misty
Yui Ichii
Yuno Gasai
Mashiro Shiina
Shinobu
Karen Araragi
Mikasa Ackerman
Patema
Mitsuko
Quiet
23
Mitsuha


<3
Leave a messege if you read my bio please!