Keep Your Hands Off Eizouken! is a show about 3 girls who decide to make anime together. It features the trials, the tribulations, and ways of making anime.
STORY
I loved the story. The different anime they make, the hijinks they get up to. I loved it. It was just people working to achieve their dreams of making anime. And Kanamori's dream of making money.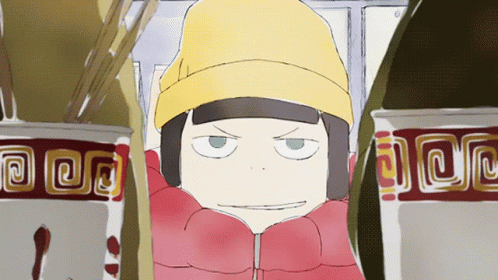 ANIMATION

What else to say? The animation is amazing. It's beautiful. The best animation in 2020 so far, probably. I mean, look at this!
SOUND
The sub is good. Asakusa has a great voice and Kanamori's fits perfectly. So does the eagerness of Mizusaki.
CHARACTERS
Midori Asakusa is an inspiring character that wants to make her own world. Tsubame Mizusaki is a great character that understands animation. She's also willing to go along with whatever strange thing Asakusa says. Kanamori is a deadpan character that knows how to manipulate and make money. KANAMONEY.
OVERALL
Keep Your Hands Off Eizouken! is an amazing show that every animation fan would appreciate.