I'm a regular 30-year-old with regular hobbies. Some include watching crime mysteries, creating characters for my never-to-be-published books, animals, and, of course, manga and anime.
A hem.
Now that the dry and slightly awkward introduction is over, onto the good stuff!
Anime has been part of my life since Pokemon, but I only learned about it during the Dragonball Z/Yu-Gi-Oh!/Naruto time period. Ah~ The days of Saturday morning cartoons. Once I began watching Toonami, I couldn't stop! The very first episode in Japanese? Naruto, episode 101. So funny I watched it twice...in each language. Nowadays I tend to watch everything subbed, but there are some series that I can't help but bend the rule for.
I have a whimsical nature habit of getting distracted and can be a bit random and forgetful. It drives friends crazy, but somehow they love me anyway. :3 As per my personality, I change my profile avatar and banner quite often. Usually matching them with a series I'm currently watching. This time 'round, the two are from Prince of Stride: Alternative.
I love leaving comments on character pages, so if you happen to see one, drop a hello~
....and now to quietly slip away...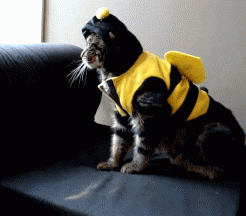 ____________________________________________________________________
Some helpful links:
Addition Request: