Hello,
My real name is Tara (27 years old) and I live in the UK.
I love reading books, Manga and watching TV and Anime. (If I didn't watch Anime, then being on this site is kind of... pointless).
Anyway I am fun to hang around with I think... errm.. well I hope!
My Skype: tj.chocolate
Discord: Tally Crow#8870
Recently Reviewed:
Some of my fave Anime (Not all):
Fullmetal Alchemist / Brotherhood
Yuri!!! on Ice
Re:Zero
Vampire Knight
Shakugan no Shana
Inuyasha
Bleach
Hiiro no Kakera
Clannad/Clannad After Story
D.N.Angel
Tokyo Ravens
Sword Art Online
Ouran High School Host Club
Black Butler
Some of my fave Anime Characters (Not all):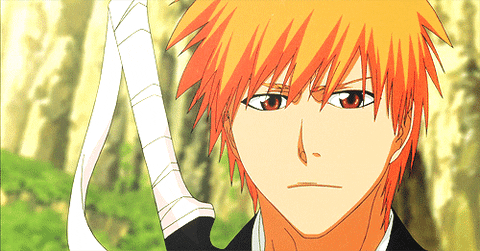 Edward Elric
Shana
Yuki Cross
Ichigo Kurosaki
Yuuri Katsuki
Victor Nikiforov
Sebastian Michaelis
Kaname Kuran
Zero Kiryu
Alphonse Elric
Kagome Higurashi
Inuyasha
Roy Mustang
Dark Mousy
Some Anime that made me cry (Not All):
Clannad/Clannad After Story
Kanon (2006)
Day Break Illusion
Fullmetal Alchemist/Brotherhood
Plastic Memories
Inuyasha: The Final Act
Shattered Angels
Sola
Death Parade
Vampire Knight Guilty
Shakugan No Shana (2&3)
Danganronpa 3 (All 3 Parts)
Air
Charlotte
Some of my fave Anime Opening titles/songs (Not All):
Nee by Fujita Maiko - Hiiro no kakera
Ranbu no Melody by SID – Bleach
Shiver by the GazettE – Black Butler 2
History Maker by Dean Fujioka - Yuri!!! on Ice
My Dearest by Supercell - Guilty Crown
Crossing Field by LiSA – Sword Art Online
Daia no Hana by Yoriko – Black Cat
Shoppai Namida by Shougo Sakamoto - The Royal Tutor
Henai no Rondo by GRANRODEO – Karneval
Golden Time Lover by Sukima Switch – Fullmetal Alchemist Brotherhood
Dried Up Youthful Fame By OLDCODEX - Free : Eternal Summer
X-encounter by Maon Kurosaki – Tokyo Ravens
Light my fire by KOTOKO – Shakugan no Shana
Futatsu no Kodō to Akai Tsumi by On/Off – Vampire Knight