Here you are. Reading my bio for no reason other than your bored (or genuinely interested, and if that were the case then I'm honored). Well then...
Welcome to my profile!
Before I begin, let me tell you something about me...
I worship Natsume Takashi.
Ah, so adorable...
- A N Y W A Y -
My First Anime
Like many other people, my first was Pokemon. I watched it on Netflix and was a huge fan, but I prefer the XY series above the rest of them. My favorite character was definitely Serena, who for some reason I worshipped.
My First Manga
I've read a lot of bios and I've come across this particular manga as their first. This was also my first: Yona of the Dawn (Akatsuki no Yona) Let me just say, I LOVE this manga. The reason why I read it was because after I finished the show (which only had one season), my sister told me that she was reading the manga, which was ongoing. So I hopped onto it and fell in love. The manga was much easier to read then I had thought. I despised comic books but after that encounter, I favored manga over anime and still do. My favorite character in Yona of the Dawn is certainly Jae-ha.
Now that that has been settled, let's switch topics. My favorite anime is Natsume Yuujinchou. I have watched about six seasons and am waiting for the next chapter update. It is calming, with great morals, and the ultimate stress reliever. Even if it doesn't have the best action or something like romance, I can say with utmost confidence that I am always at peace watching it. Normally I don't enjoy Iyashikei anime, but Natsume Yuujinchou is an exception.
My favorite action manga is The Second Coming of Gluttony
My favorite harem manga is Girls of the Wild's
My favorite romance manga is Days of Hana
My favorite BL manga is Kiraide Isasete
My favorite adult couples manga is Shiawase Gohan: Maki to Hanazawa
My favorite shounen-ai manga is tied between Star x Fanboy, At the End of the Road, and Truth or Dare
My favorite weak to strong manga is Only I Level Up: Solo Leveling
My favorite fantasy manga is Beware of the Villainess!
My favorite comedy manga is My Life as an Internet Novel
Here are my top four anime openings:
Here is my favorite anime moment:
Out of all the characters I have shipped, my favorites are Emma and Ray.
My hobbies are sketching and gaming. I enjoy drawing people and people only, and not in a realistic fashion. Mostly, I draw in an anime style that was created by analyzing several different styles.
Regarding gaming, I prefer PS4 over Xbox One and my favorite games are The Legend of Zelda: Breath of the Wild and Hello Neighbor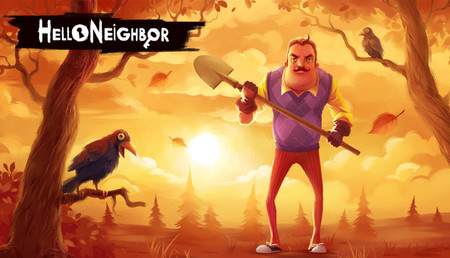 Here's a little more about me: I got a TERRIBLE temper. My patience? A big fat zero. My pet peeves? Just about everything. I get triggered by just about everything, I am seriously thinking about taking anger management classes. That only applies to when I converse with family. Talking to strangers/friends give me an infinite amount of patience. The reason why I chat online b/c no matter what people say, I rarely get mad. (But it's very easy to hurt my feelings.)
Now that that is over, I can wrap this up and bid thee farewell:
My goal is to become an author.
🌸🌸🌸
Until next time, fellow otaku.
I follow back.