Konichiwa! Im Tacos360! By the way my favorite food is not tacos, just used it as some random profile name :) If U want to, click Here too see how I rate different animes. I am trying to build my anime empire, so if there are some animes that you want to recommend to me after looking at my different animes that I have seen please tell me.
I am also part of the Anime Planet Welcoming Committee (WECO). If you want to become a supporter, someone who thinks welcoming new users is a good idea, or a greeter, someone who welcomes new users. Contact Sianeka to either join the committee or ask for more information. We are always looking for more users to help out :)
Though the previous WECO club is shut down, I am currently in a new WECO Committee, which is carrying on the work the previous WECO club did. The WECO greets new users on Anime Planet. If you are interested in greeting new users, go here for more information on what this is about. We are always looking for more users to help out :)
Since I am a very random person, here are some random facts about myself.
1. Total tomboy
2. Loner
3. I talk to my cat as if a person
4. Hate school (like if nobody doesn't)
5. Below average height (hate having to look up at people when talking)
6. Can't decide on which anime character I truly like
7. Like to read
8. Terrible writer
9. I have mix between a funny and sarcastic humor
10. Realist
11. Superpower would be Omnikinesis ;)
12. Fav. Mystical anime creatures demons, vampires and shinigami
13. My age doesn't matter to me cuz I'm immortal 😉
14. I have serious Schediophilia (attraction to anime characters)
OKAY! Click Here to see my favorite music from different animes.
My life in pictures/gifs
I love food... (like who doesn't)
As written before, I love to read...
Also as written before, I am a realist...
I can sometimes be very literal...
What homework is to me vs. what anime is to me...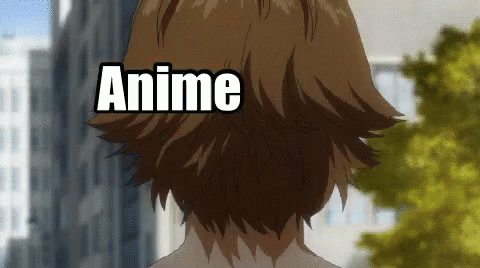 My reaction to reality...
How I react to Anime...
Awesome Anime Characters (some of my liked characters)
Levi Ackerman-Attack on Titan
Lelouch Lamperouge-Code Geass
Izaya Orihara-Durarara
Light Yagami-Death Note
Undertaker-Black Butler
Itachi Uchiha- Naruto
Russia-Hetalia
P.S. I do get very defensive if you trash talk/hate any of my favorite characters... (especially Light)
Random Stuff:
Light Yagami Vs. Lelouch At Chess:
Manga I'm reading that can't be found on this website:
To My Followers, I salute you guys! Thanks for being awesome!
If you have any other questions about me that I haven't told just ask me