私は大学生です。私は日本の文化が面白いと思います。私はアニメがすきです。日本語を話します。
これは私のアニメペジです。よこそう!
私はアニメエキスポ2020年へ行きます。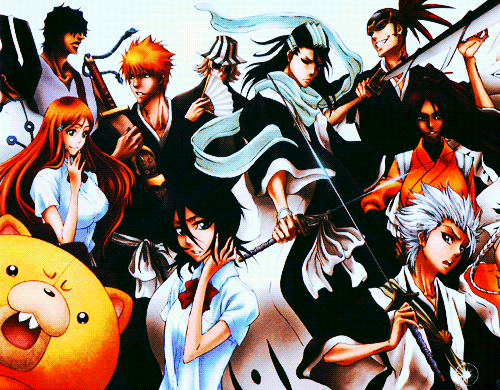 Hello everyone! So my very first anime was Speed Racer as I watched it when I was young. I'm sure some of you may have not heard of it since it came out in the 1960s. However, it wasn't until 2017 when I really entered the anime world. Bleach is my fav anime thus far. The story was something that really stood out to me. I didn't read/watch Bleach until the beginning of 2018 as it was someting reccommended to me by someone. Bleach not only has a great story, but the characters are ones that you feel like you almost know them personally each with their unqiue personalities. I may have not been part of the hype train of Bleach when it first came out but I do know one thing. The anime should return. This is something that many fans have been waiting for and I feel the need to say this now. Bleach doesn't get the credit it deserves. I think now is the time for it to come back more than ever and please support the anime return anyway possible. This anime has a special place in my heart as it has gotten me through a rough time in my life and has always been something I look forward to. #SupportBleach
.
Favorite subjects: English, Foreign Languages, Writing, and Medicine
Hobbies: Writing short stories, novels, or fanfics, singing, drawing, dancing, watching anime, reading manga
I have a WattPad Account!! I write a lot of my poetry, fanfics and other works here. :)
Account Name: Everheart1202
Link: https://www.wattpad.com/user/Everheart1202
I also have a Giphy Account where I have random anime gifs lol
https://giphy.com/channel/oneeyedking
Top Anime Ships:
1. Ichigo x Rukia (IchiRuki) -Bleach
2. Kaneki x Touka (Touken) -Tokyo Ghoul
3. Eren x Mikasa (EreMika) -Attack on Titan
Top Anime Husbandos:
1. Ichigo Kurosaki (Bleach)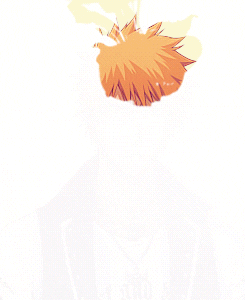 2. Eren Jaeger (Attack on Titan)
3. Kaneki Ken (Tokyo Ghoul)
4. Haruka Nanase (Free!)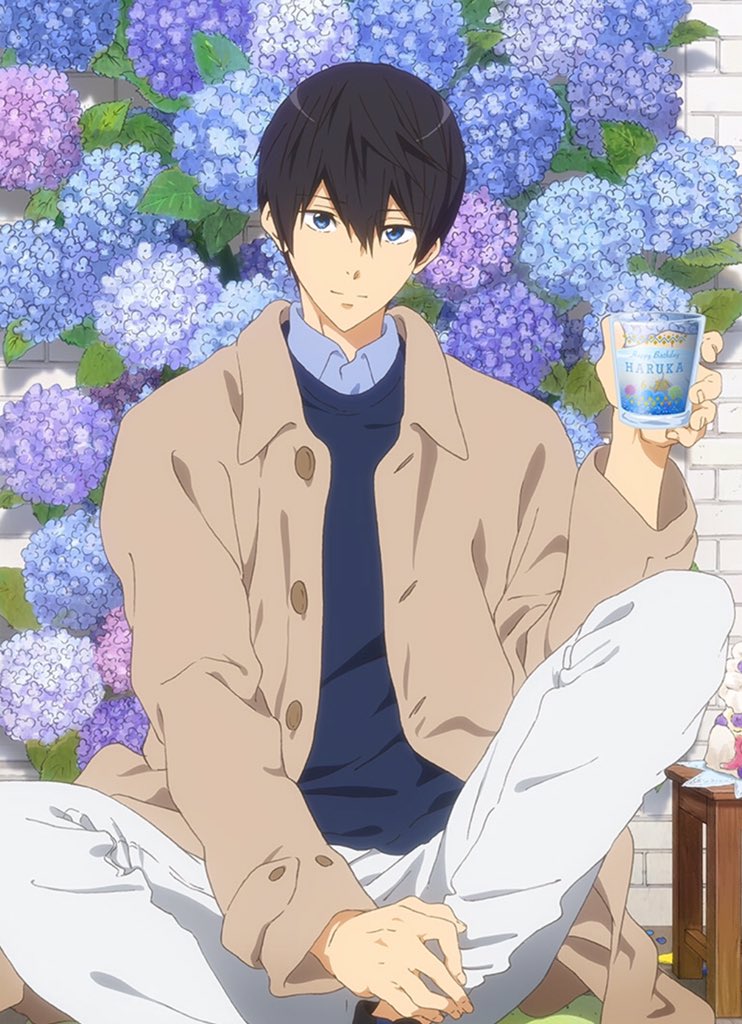 Favorite J-pop Group: 嵐 (Arashi)

Favorite Seiyuu: Miyano Mamoru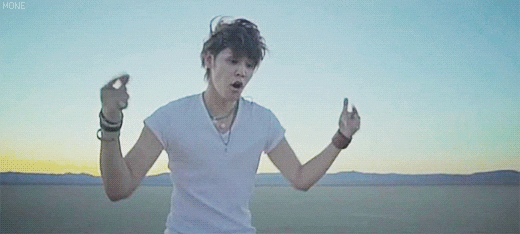 Favorite J-Rock Groups: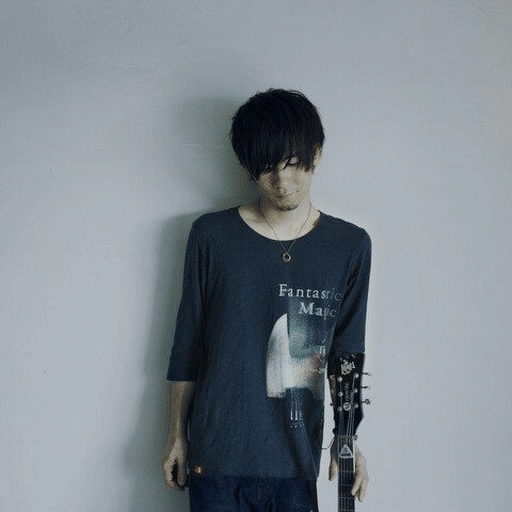 Latest Song: melt (with suis from ヨルシカ)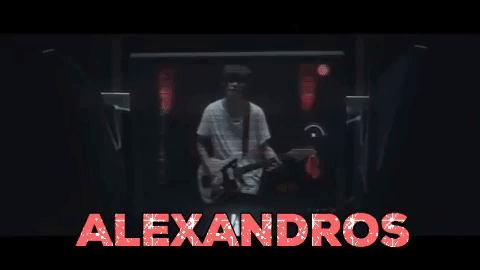 Latest Song:
あまりにも素敵な夜だから
Radwimps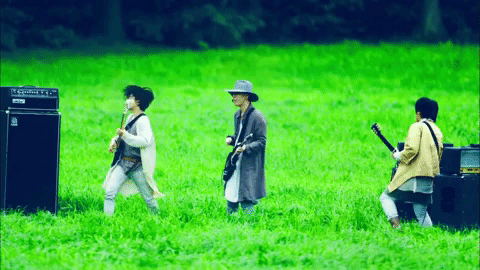 Latest Song: 愛にできることはまだあるかい (Is There There Anything Love Can Do from Weathering With You)
Anime Openings & Endings I have enjoyed:
1. Bleach Op 2 (D-Techonolife by UVERworld)
2. Death Note Op 1
3. Tokyo Ghoul Op 1 (Unravel)
4. Your Lie In April Op 1 (Hikarunara)
5. Soul Eater Op 1 (Resonance)
6. 進撃の巨人 (Attack on Titan OP 1- Guren no Yumiya by Linked Horizon)
7. Attack on Titan OP 3 (Shinzou Sasageyo by Linked Horizon)
8. Erased OP
9. Cells at Work OP 1
10. Fire Force OP 1 (Inferno by Mrs. Green Apple)
11. Attack on Titan OP 5 (Shoukei no Shikabane by Linked Horizon)
Anime Endings I have enjoyed:
1. Fire Force ED (Veil)
2. Attack on Titan ED 1
3. Bleach ED 21
4. Bleach ED 28 V1
5. Free ED 1 (Splash Free)
6. Death Note Ending 1
7. Tokyo Ghoul ED 4
8. Dr.Stone ED 1
9. Dr.Stone Ending 2
If I were to have a theme song for my life thus far it would probably be these two pieces here since it's emotional, yet striking. I believe many of these soundtrack scores for the Tokyo Ghoul anime are underrated. I highly reccomend that people check them out. Even if you are not into Tokyo Ghoul or haven't watched you will still enjoy the marvelous movements of these pieces.
Some of the anime/manga I have enjoyed thus far:
Studio Ghibli films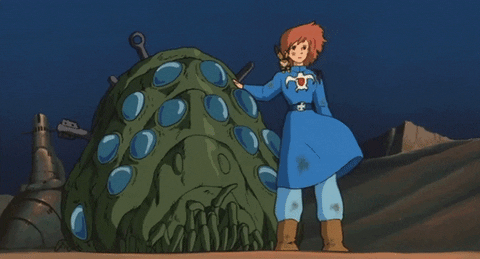 Some of my favs are:
Spirited Away (千と千尋の神隠し)
Castle in the Sky (天空の城ラピュタ)
My Neighbor Totoro (となりのトトロ)
Princess Mononoke (もののけ姫)
Kiki's Delivery Service (魔女の宅急便)
Nausicaa of the Valley of the Wind (風の谷のナウシカ)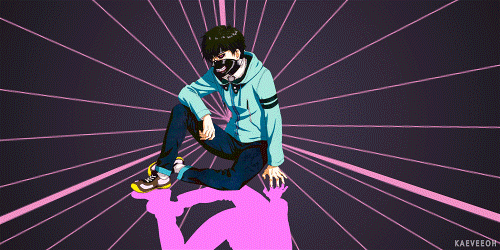 This manga for this series blew me away and is currently my top manga. I was amazed at the major themes presented and how the several of the characters developed.
I absolutely love the first opening Unravel. It really captures Kaneki's character and the emotion throughout the song... is an absolute masterpiece. I also enjoy this piece from the Tokyo Ghoul Jack OVA called Nine. It has a beautiful, yet emotional vibe to it.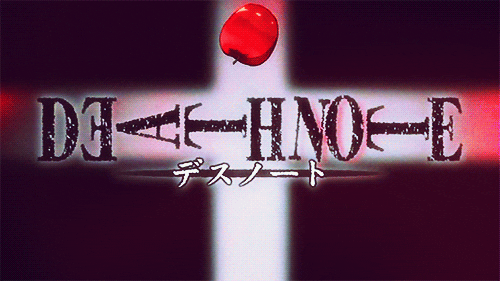 '
This anime really shook me. It honestly was something far greater than I expected it to be. I actually used themes from this anime for an academic paper on Japanese animation.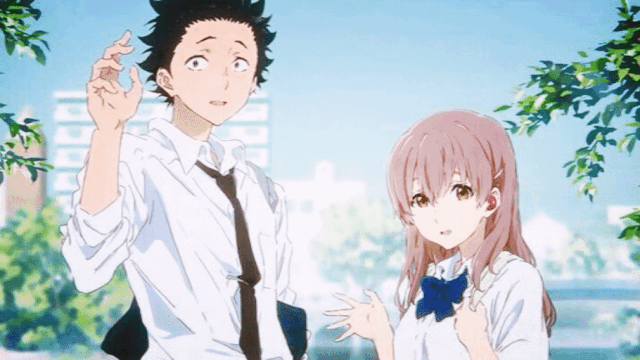 This film really had an impact on me personally. I deeply connected with some the issues presented, specifically with dealing with pain throughout life, but I'm here now. I highly recomend this film for anyone who wants a deep story.
Your Lie In April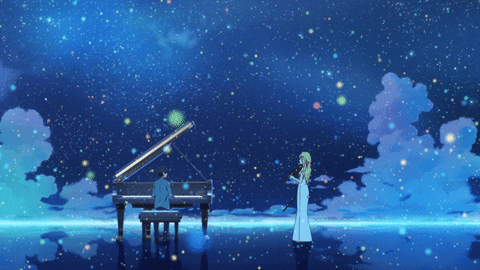 I cannot begin to say how much this anime is an emotional rollercoaster. I still tear up in many moments in this anime. Very heartfelt.
Demon Slayer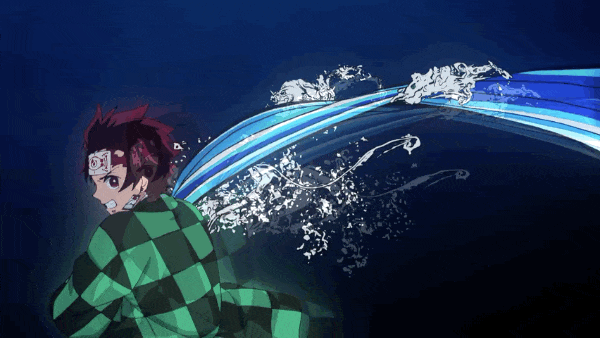 Gorgeous animation, amazing action sequences, and character depth. I fell in love with this immediately.
Attack on Titan
"I want to see and understand the world outside. I don't want to die inside these walls not knowing whats out there!"
-Eren Jaeger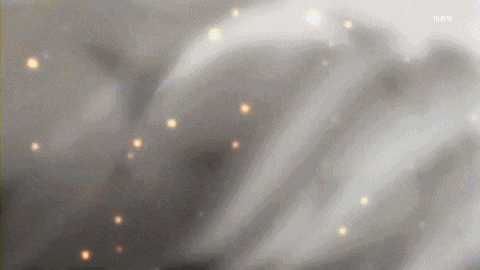 Attack on Titan I can easily say has won the number 2 spot in my favorite anime of all time. There isn't something that has grabbed my attention quite like this series with the character development, world building, and amazing unexpected twists. I also am a huge fan of the amazing painstking animation and how many frames each episisode. This anime has really made me appreciate every worker in the anime industry. Despite their low pay, they conintue to do their job with passion.
Anime I'm Currently Watching:
Ouran High School Host Club
Manga I Plan to Read Next:
The Promised Neverland
If you have any anime suggestions feel free to comment below or if you just wanna talk about anime I am all for it :)