Hello everyone and welcome to this little corner of the web! Uhuu, you made it here (๑˃̵ᴗ˂̵)و
はじめまして ( !
(Hajimemashite = Nice to meet you)
A little bit of Kanji here, a touch at the end and *tadaa* we're good and ready to check my magical profile! (Are you a wizard?? Ahhh I wished, they messed up when sending my letter, I'll have to talk to them when I go to England, the trouble they put us through ¯\_ಠ_ಠ_/¯ ) Uhmm, I have some good music for y'all
Call me SpicyKatsudon, but if it sounds weird a casual Inês will be more than perfect! I'm from Portugal- that tiny land at the edge of Europe, back in the days we travelled all across the globe and the apple didn't fall far from the tree because I also love travelling O(≧∇≦)O Turns out I'm not really a Katsudon, sad, I know... but Katsudon sure is delicious! ♡ And how did I end up loving Anime? Well, it started with Yu-Gi-Oh!, Dragon Ball... back when I was younger. A few years ago I came to the notion that there was a whole new world hiding in The Land Of The Rising Sun. The rest, well I can't image myself without it now ☆(ノё∀ё)ノ☆゚.
Ohh, these are my claims, and I'm super-duper proud of them!! Truth is I'm obsessed with Aizawa and Mic, just a little heads up o(*>ω<*)o
I'll watch pretty much anything, one will never know if it's good, bad or so-so if we stick with what the general public says. This made me watch some WEIRD ones, hehehe. I have a soft spot for action and fantasy series, ohhh and I also love psychological thrillers, Death Note style (*^∀゚)ъ I don't have a list of likes and dislikes... My mantra is to give a chance to everything and try to let go off any prejudice I may have ୧༼✿ ͡◕ д ◕͡ ༽୨ I'll be more than happy to hear any recommendations you may have! I'm still a bit of a rookie, anime wise. That being said, there are some favourites that jump out ❣
FAVOURITE ANIME
It's got to be My Hero Academia. Seriously folks, your girl here lives for this over the top hero world! It's made me laugh, cry and dream of living there! It's so good ヾ(о-ω・)ノ★ you should give it a go if you haven't watched it yet ;)
Here are some other series that have earned a special place in my heart!
───✱*.。:。✱*.:。✧*.。✰*.:。✧*.。:。*.。✱ ──────✱*.。:。✱*.:。✧*.。✰*.:。✧*.。:。*.。✱ ──────✱*.。:。✱*.:。✧*.。✰*.:。✧*.。:。*.。✱ ───
I'm an avid reader of all kinds of books and manga is definitely one of them! I prefer a real book above an online version, unfortunately it's not that easy to do so with manga and manhwa and I'm forced to read them on the phone... but I simply have to find out what's going to happen!! XD I do have a special shelf for my manga collection, it's a little achievement of mine and I always show it to my friends like "Look at my babies!" They're safe at the hands of my Aizawa Funko and Kakashi figure u.u
FAVOURITE MANGA
My favourite manga is Tokyo Ghoul and I'm commited to having all the volumes!! (๑•̀ㅂ•́)و✧ The art is GORGEOUS and the story catched me from day 1 + I also like the anime and if you want to know, my fav character is Uta ♡
I'm reading other manga, like My Hero Academia, which I LOVE XD and I also started Attack On Titan,but I'm still in the beginning... ups. Ahh, I'm very into Rurouni Kenshin, but I've decided to read only in books, so I have to buy the volumes u.u Now turning to manhwa, I've only read Killing Stalking, it's INTENSE, once I was reading it non-stop and then my grandma walked in and I legit threw the phone across the room XD
───✱*.。:。✱*.:。✧*.。✰*.:。✧*.。:。*.。✱ ──────✱*.。:。✱*.:。✧*.。✰*.:。✧*.。:。*.。✱ ──────✱*.。:。✱*.:。✧*.。✰*.:。✧*.。:。*.。✱ ───
FAVOURITE CHARACTER
It's MA MAN! Geez, Aizawa took a piece of me with him when he showed up looking terrible and hobo like... Ahhhh, just look at him (๑•̀ㅂ•́)و
Can you name these badass, one of a kind fellows down here?? Just realized I got 3 characters from BNHA... Oh well, what can I say, they're awesome! XD Also, if you're looking like the math's lady meme, just click on the pictures, they'll guide you in the path of darkness, light, I meant light!
。☆✼★━━━━━━━━━━━★✼☆。
THE SHIPS
Anyone who knows me, knows God Damn well I'm obsessed with EraserMic. No... it's worse than what you're thinkng, I need this to be canon (ฅ⁍̴̀◊⁍̴́)و ̑̑ And, it hit me that my family is oblivious to this... well, I'm not going to be a crazy fan in front of them, got to keep it cool XD
Other couples, canon or not that've found a space in my heart ;)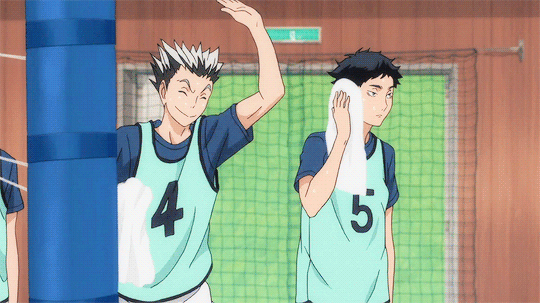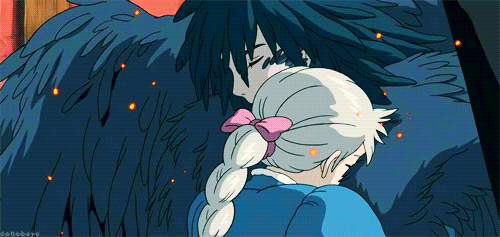 。☆✼★━━━━━━━━━━━★✼☆。
WECO- Anime Planet's Welcoming Committee A.K.A Promotion time
I'm part of the WECO! Our goal is to greet the new users to the site and make it easier for them to adjust to it! We all want you guys to get involved and stick around if you like it here! If you have any questions you can ask me or any other member XD New or "old" user, anime planet isn't just about keeping track of your anime and manga preferences, you can meet lots of new people in here who share the same interests as you, and sometimes different points of view might even make new friendships blossom ;)
If you have any doubts about how the site works here's the FAQ sheet the WECO has put together! Hope it helps you out! Ohhh, and if you're interested in giving a hand you can always join us!! ★~(◠ω⊙✿) check the forum thread for more info
。☆✼★━━━━━━━━━━━━★✼☆。
I'd me more than happy to help you out or just chat so head over to the comments if you want ╭( ・ㅂ・)و ̑̑ ˂ᵒ͜͡ᵏᵎ⁾✩ Wait!! You can't leave before I say... THANK YOU! You got here and you read all this! Ohhh, I sure hope you didn't just jump to the end!!
またね!
(Mata Ne! = See you!)