Hi You! And Welcome To my profile!
Hello, I'm Sora! Nice to meet you! My real name is Andrea and i'm an Italian guy who love Anime and Mangas since september 2011; if you want to know something about me just Ask in the comment :)
~ Introduction ~
I'm a simple 27 Years old guy. Obviously i Love Anime and the world Connected to it, i read Mangas; and i'm a Gamer :3
I Started watching Anime in september 2011 When i've watched Haruhi suzumiya no Yuutsu, my first Anime subbed and since then i discovered this wodnerful world that i'm in everyday! Of course when i was a kid i've watched famous anime like Dragonball or Pokèmon but they were all while passing on Tv and i was not in ths world as much as now!
I Like almost all the genres even if i absolutely love Comedy, romance & Slice of life :3 I don't really expect much from an anime, i'm happy until i can laughs or see a wonderful story it's the same.

~ Other Interests ~
I Follow: Football; F1 & MotoGP (GO Inter!! GO Ferrari!! GO Valentino Rossi!!)
I played Football when i was a Kid until the age of 13 then i switched to Tennis for 3 years; for now instead i'm doing nothing. I'm still following Football world now, obviously, while for Tennis i just watch some match sometimes on Tv and if you wonder who i cheer for i say Nadal.
I Also Watch F1 Since the last year and the Moto Gp since some years so if you want to Talk about it just write!
As i said before i'm also a Gamer since i was 4 years old. Back at that time i received my first Ps1 with Crash Bandicoot 2 and since then i never stopped to play games :3 I Currently have a Ps4; a Ps3 and a PSVita; even a Gameboy; a Nintendo DS; a PSP; a Ps2 and a WII but i don't really use them anymore.
I'm also a Trophy hunter Trying to catch the most trophies and platinums i can on my profile in the game i play, feel free to add me if you want to play something or you're a Trophy hunter like me!

My favourite game Genres are Rpgs & Adventure, and my top 3 games are Persona 4/5; KH Saga & FFX!
~ My Top 5 Anime ~
1. K-On
My Favourite Anime ever, i've watched it 5 or more times and i could watch it every year, it's so funny and cute and the story and relations of friendship between the girls is so heartwarming, plus i just love the songs and the Calm, quite atmosphere of the anime.
It has also my favourite Anime Character, Azu-Nyan is just the best <3
For me no other anime can be better than K-On!
2. Haruhi Suzumiya No Yuutsu
My First anime in Japanese, i was in love with it since my first watching i just love all the Characters and
the story is so amazing especially in the movie that is and always be the best one i've ever watched!
I Love themes like supernatural power, time Travelers and this kind of stuff so i couldn't lov it since the first sight :3
I'm still here hoping for a Third Season as many others, at least i have all the Manga.
3. Zero No Tsukaima
My Favourite Romantic Comedy without any doubt! Almost 4 years passed since i've watched it but still i remember the most of it; such a wonderful story with a love that keep growing between the two Main characters and it end in the best possible way :3
I Just love it and the fact that i love Medieval settings and magic make him simply the best in the genre for me, i reccomed it to everybdoy who love romentic comedies!
Plus i Love Tsunderes so Louise with Rie Kugimiya's Voice for me is just perfect :3
3.1 Hidamari Sketch
Without Any Doubt my favourite Comedy, Slice of Life Anime ever, such a funny, cute and wonderful story, an Anime that always made me smile no matter what :3 It had to be it in My Personal Top 3. <3

All the Characters are simply amazing and their daily lives, even without anything in particular happening, are so funny and interesting to watch. The ending is Just perfect a little sad but always full of smile and sunshine! :3
I Just Love it and was so happy to watch it once again; this for sure will be definitevely an anime i want to watch as Many times i can in my life!!! :3
4. Genshiken
I Discovered this wonderful anime just the last year and after some episodes i really loved it, i love how
the characters Grow up, how each one has is own personality and try to approach to life and the problems in a different way, i felt like if i was there and i could identify with some of them!
And i just loved Ogiue such a wonderful Girl that make a beautiful couple with sasahara.
I Really hope for a 3Rd Season of the anime to watch how the Adventures of the 2Nd generation club keep going!
5. Hyakka Ryouran: Samurai Grils/Bride
At the moment my 5Th Favourite anime, i loved all of it, the story, the Characters, the Drawings and the battles.
Really an Amazing anime settled in a Modern Time but with a Feudal Japan where there is still the Shogun to reing.
The second season is even more amazing and with a really good ending; i hope for another seson but i'm happy even now with this ending and the Oav.
~ My Anime Stats/Info ~

My first Anime: Haruhi Suzumiya No Yuutsu (September 2011)
My First Manga: One Piece N.44 (End of Enies Lobby Saga)
Longest Anime: One Piece (748 Episodes)
Shortest Anime: Wakako Zake/Plastic Nee-San (12 Episodes X 2 Minutes Each One)
2 Month Of Anime: Hyakka Ryouran: Samurai Bride
3000Th Episode: Seirei Tsukai No World Break (Special 06)
4000Th Episode: Non Non Biyori (Episode 08)
5000Th Episode: Nichijou (Episode 26)

6000Th Episode: Sansha Sanyou (Episode 1)
7000Th Episode: Koisuru Asteroid (Episode 8)
100Th Anime: Shinryaku!? Ika Musume
150Th Anime: Tayutama ~Kiss on my Deity~
200Th Anime: Rokujyoma no Shinryakusha!?
250Th Anime: Monster Musume no Iru Nichijou
300Th Anime: Mayoi Neko Overrun!
350Th Anime: Dagashi Kashi
400Th Anime: Hinako Note
450Th Anime: Yuragi-Sou no Yuuna-san
First Anime 2014: K-On!
Last anime 2014: Haiyore! Nyaruko San W
First Anime 2015: Gekkan Shoujo Nozaki-Kun
Last Anime 2015: Softenni
First Anime 2016: Mayoi Neko Overrun!
Last Anime 2016: K-On!! - The Movie
First Anime 2017: Minami-Ke
Last Anime 2017: Kiniro Mosaic: Pretty Days
First Anime 2018: Blend S
Last Anime 2018: Mitsuboshi Colors
First Anime 2019: Gochuumon Wa Usagi Desu Ka?
Last Anime 2019: Slow Start
First Anime 2020: Karakai Jouzu No Takagi-San
Last Anime 2020: Kawaikereba Hentai demo Suki ni Natte Kuremasu Ka?
First Anime 2021: Sewayaki Kitsune no Senko-san
Favoutite Anime Genres: Comedy; Romance; Slice Of Life
My Favourite Anime: K-ON!!
Last Anime Watched: Gamers!
Currently Watching/To Get back into:
First Manga Completed: Dog & Scissors
My Favourite Manga: The Wordl God Only Knows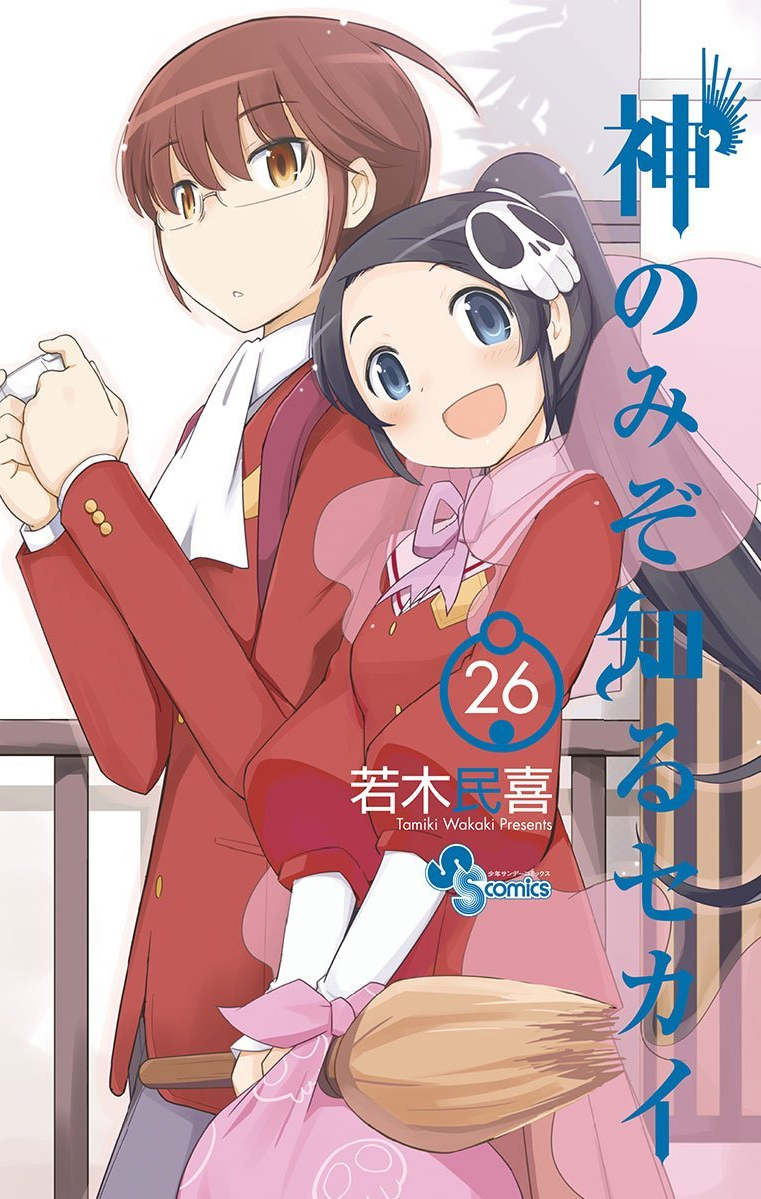 Last Manga Completed: The World God Only Knows Vol.26
My Favourite Characters
Azusa Nakano
Louise Françoise Le Blanc De La Valliere
Ogiue Chika
Favourite Slice of Life: Genshiken
Favourite Comedies: Hidamari sketch; Seitokai Yakuindomo; Gochuumon Wa Usagi Desu Ka? & Yuru Yuri
Favourite Romance: Zero No Tsukaima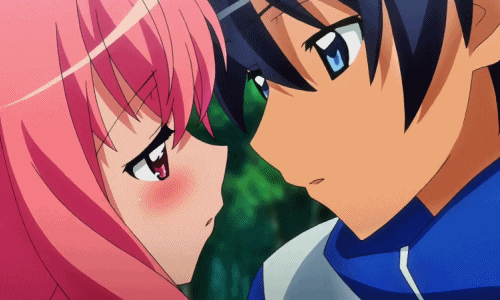 Favourite Anime Movie: Suzumiya Haruhi No Shoshitsu
Favourite Shonen: One Piece
Favourite Majokko: Suite Pretty Cure
Yuri And Shoujo-Ai Lover <3
~ My Claims & Clubs ~

You Can find Me also On PSN, Here is My Card;I have Friend Request Locked so if you want to add me, tell me here first.
If you Want you Can also Find me On PSNProfiles Or Follow Me on Twitter, i'm Always Sora9427 :)
~ My best Friends on AP ~
Spapag2

A really cool Guy it's a pleasure to talk with him and he always find some time to reply to my very long messages even if he is so much busy, you should totally write to him; he is the one who ispired me to make this kind of Bio!
KonaIzumi
A Really Amazing and Friendly Girls, when you want to talk about some Anime or even something in general she's always available and reply right away, really a great person, you should really write and know her :D
Bjay22
Another Great Guy with i talk almost everyday even if not on AP. He is really friendly and like many greats anime fro all the genres, if you want someone who knows what is saying and to talk about anime or Mangas you should write to him then :)
That's All Folks :D
And If you Read Unitl here, Wow Amazing i write too Much :p
I Want to Thanks YuiYui & Spapag2 for give me an idea on how to structure this introduction :D