Hello nice to meet you all what a great site, it's so easy to find other shows related to shows you like and great advice!
Well let me tell you about myself, I was born in England so I believe I have royal blood inside of me from a previous ancient royal bloodline (jokes aside was trying to act like Vegeta). I'm a relaxed person and abit shy I don't take work to hard prefer to take things slow. I am a qualified chef and mostly work in the catering environment but along the way I found being a chef stressful just like watching Food Wars! I am looking for a new career I still love cooking and want to try different foods from around the world won't give that up. Also like training at the gym, keeping fit and eating healthy food someday I will be over 9000.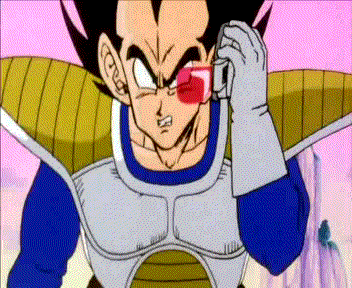 It's over 9000! Dragonballz Vegeta training hard as normal Food Wars! always need a rival
I'm a gamer I like RPG, Strategy and Japanese games. I only play ps4 games now,
I like playing:
Hatsune Miku project diva future tone
Dragonball Xenoverse 2
Bloodborne
Nioh
Shenmue remastered
Yakuza (started learning how to play shogi because of this game very hard but enjoy it)

Killing floor 2
Doom
Thief
Deception 4 the nightmare princess
Blazblue chronophantasma extend
King of fighters xiv
Samurai Warriors 4
and many other games.
Anime type of games I have played on ps4 that I enjoyed:
Omega Quintet
Megadimension Neptunia viir
Persona 5
Grand Kingdom
Gravity Rush
Resonance of Fate 4k/HD edition
white day a labyrinth named school ( I like to scare myself now and again)

I would like to play more anime games on ps4 I have been abit slow on that, if anyone has any recommendations I would like to try something new.
I used to play computer games when I was younger from the Atari days, my dad was really into computers I learned alot about computers from him and he enjoys fixing things he is Mr fix it, after that I just stayed on games from then on I never gave up. I was a big mmorpg fan Ultima Online was my favourite game, I spent at least 12 years of my gaming life on that one game it was the best experience that I will never forget, it's a shame that not alot of people experienced it as it was one of the first mmorpg's that started it all. You can still play the game to this day just that it doesn't feel the same as it once was after EA took over, the community of players back then really wanted to roleplay their characters that they made now days that is not something you can find easily.

other games are:
Counter strike source
Half-life
Empire earth
Age of empires
Broken sword
Abe's oddysee
Thief: The Dark Project

Total war games
Age of wonders
Dungeon Keeper
Command and Conquer

Constructor
Monkey Island
Final Fantasy VIII
Metal Gear Solid
Tekken 3
Grim Fandango
The Settlers
I'm a anime fan like everyone else here i'm not really into manga books I don't like reading much but could say visual novels in games are also kind of reading so I like those, if I went to Japan I might enjoy it more or read with someone else. I tend to watch anything that is good from epic fight scenes to slow pace and a great story even romance stuff, as I like cooking anything with delicious food. I'm a tea and coffee addict and yes being British I love my tea, I want to try different types of teas and coffees I have tried a few Japanese teas and matcha but not the real thing over to Japan I go! I went to China and can say the tea is a completely different taste it was really nice in a different way.
I'm still looking for hidden gems that's why i'm here. I enjoy watching martial art films I got into them because I like martial arts, it's amazing how many different fighting styles you can find, also like the medieval period with those classic castle battles with knights, shields, swords, maces, battle axes and halberds can't beat it and like to learn about different cultures. The Naruto anime got me into watching anime with english subs because I got to the end of english dubs and wanted to watch more Naruto so it opened up a whole new world for me in the anime universe. Dragonball Z is my favourite show I didn't know it was called a anime at the time and without Cartoon Network I might have never gone this far without it like many others also Outlaw Star rules!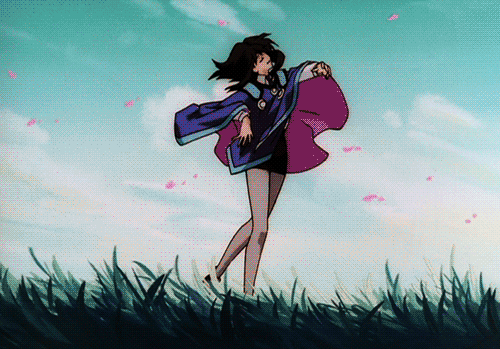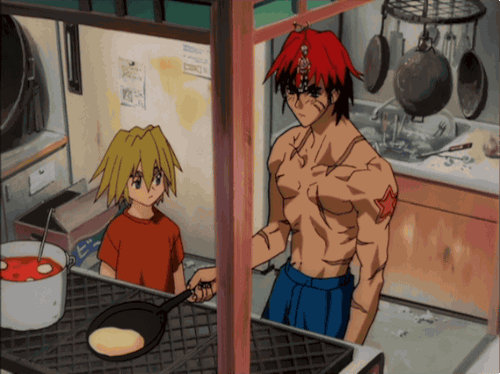 When I rate the anime I watch I tend to think 2.5 is the average score and anything below that is still ok but not to my liking and anything higher is still good but alot better, hopefully I can make some good reviews on here of my own, join in and make some friends. I'm not very good at writing and remembering the shows I watched but remember character faces really well.

Thanks for reading.