2019 Anime Review #1: Mob Psycho 100 II
Main Genres: Action Comedy
Studio: Bones
Story -- 10/10 (Exceptional) -- The second season of Mob Psycho 100 II takes everything from the previous season and cranks it into overdrive. The simple stories always leave our beloved main characters with something to take away from their experience that revolves around their own morales and humanity. While watching, I always asked myself the same type of questions and what I'd do in their shoes. On the surface, Mob Psycho 100 may seem like a goofy, action series, and while you wouldn't exactly be wrong, there's so much more that this anime offers if you dig a little deeper. There are a bunch of life lessons and positive messages that are presented, such as how we treat others and the value in people, and self actualization and realization. When any anime can offer something that I can take and apply it to my own daily life, that's when I know it's special.
Animation -- 10/10 (Exceptional) -- From the opening episode, we knew that Studio Bones was going to be flexing in every episode that was going to air for Mob Psycho 100 II. And boy, let me tell you, they brought their absolute A game, every episode. From the still shots, to the creativity with the character designs, the crazy fight scenes, and the hilarious stil frames, everything was executed to pure perfection. The art-style may seem a bit odd to others who aren't used to it, but it'll grow on you if you give it a chance. I was there once, myself. I don't have much to say other than the fact that Bones is on top of the anime production world and they're not going to be taken down easily.
Examples:
Sound -- 10/10 (Exceptional) -- The voice acting absolutely owned their roles. They gave 100% (pun intended) and it shows. The soundtrack is awesome and the OP and ED are spectacular. The english dub is fantastic, as well. The voice actors do an exemplary job at portraying the emotions of their respected characters. The soundtrack brings intensity and thrills during the action scenes and brings down the hammer when dealing with emotional ones. All in all, I can't say enough good things about the quality presented.
Voice Acting: Mob meets Reigen (flashback)
Some of my Favorite Tracks: Important Things, Explosion of Mob's Feelings, Rematch
Characters -- 10/10 (Exceptional) -- The characters make Mob Psycho 100 II truly a fantastic experience. The new characters that are introduced in this season are nothing short of amazing. The devlopment that we see with Mob, Reigen, and Dimple is a sight to see. Their growth makes this show so much better. The side characters: Ritzu, Shou, Teru, and of course, the Body Improvement Club are all superb! The villains are legit insane and I couldn't have been happier about it. These are some of the best characters the medium has to offer, as far as I'm concerened.
This scene is a winner: https://www.youtube.com/watch?v=r_dSgtNK6pc
Overall -- 10/10 (Exceptional) -- Over the past few years I've been watching anime, never did I think I'd ever out a legitimate perfect 10/10 rating. It seemed impossible until Mob Psycho 100 II hit my television screen. This is an anime that I will not be forgetting. This show taught me about myself, by giving these characters and moments. Thank you to studio Bones and everyone who played a part in making one of the greatest anime of all time.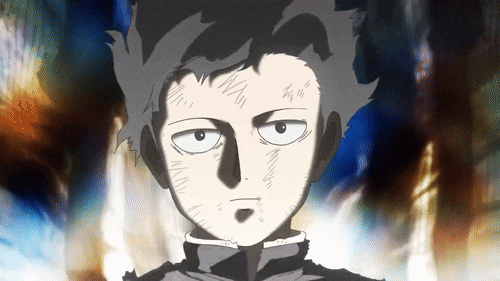 Scoring Process:
Animation -- 1/1
Sound -- 2/2
Story -- 3/3
Characters -- 4/4
Overall -- 10/10