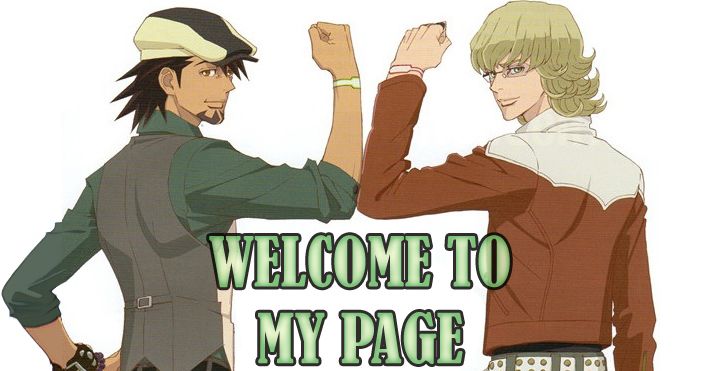 :::About Me:::
I'm not very good at writing profile bios, but I'll certainly give it my best shot!
I'm currently a university student in Portland, Oregon USA studying accounting. I also work for a high power law firm downtown as a legal assistant and relief receptionsit; and on the weekends I work at the farmer's market running around for customers and vendors doing a bunch of different stuff. I used to volunteer at the library to encourage children to read and I volunteered at a science museum for children. In early spring I plant trees (because us Portlanders have green pride!). And currently I am President of ALPFA Portland chapter, which is an organization that connects minority students (mostly targeted to latinos but anyone can join) to internship, networking, and skill building workshops to prepare students for the professional world. Needless to say....I'm a pretty freaking busy lady!
But yeah that's my outside social life. Time for the anime stuff!
I got really into anime when I was in my 5th year of elementary school, when my friend had me read Fruits Basket and watch Inuyasha. My first show really though was Yu Yu Hakusho, which was on tv when I was in my 3rd year of elementary school. The passion has taken off since then and I try to watch/read it as much as I can. Unfortunately since I'm always so busy I don't have many opportunities.
So what genre do you like to watch?
As you'll kind of see from my 'Top 10' list below, I like to watch a wider variety of anime. My favorite genre though are is action/mystery with a lot of fighting. The show has to have a plot to it though, I don't do well with episodic shows.
The genres I can't stand are the ecchi/hentai shows. Most of the time there is nothing more beyond giggly boobies, which irks me a lot!
Just...Just no...
Update
Wow you guys! Exciting news! I got my very first apartment without roomates! Finally after 8 months of living in my sister's garage I finally saved up enough money to be able to afford a studio downtown. I'm not moving in until mid May, but I'm still very excited. Hopefully this will mean more time to watch anime since I won't be travelling as much anymore.
:::Top 10 Anime:::
:::Reviews:::
Afro Samurai
Bonjour♪Koiaji Pâtisserie
Bus Gamer
Darker than Black: Ryuusei no Gemini
Death Billiards
Death Parade - Coming soon
Free!
Hataraku Maou-Sama!
Kotura-san - Coming soon
Mahou Shoujo Madoka Magika - Coming soon
Mahouka Koukou no Rettousei - Coming soon
Ou Dorobou Jing (King of Bandit Jing)
Pupa - Coming soon
Togainu no Chi
Voices of a Distant Star(Hoshi no Koe)
Yowamushi Pedal
:::Anime I'm currently watching:::
:::My absolutely favorite anime opening:::
Death Parade (2015)
Milestones!