Ack, people!
Um, um... hallo there!
I'm ReizesKawaiiWaifu, but feel free to call me Sasha! (<--Not real name)
I am in love with many animes, and I (sadly) haven't watched quite a few (QUIIIITE A FEW) popular animes, but I will! Someday! Right now I'm stuck in a shoujo/slice of life/school life/romantic comedy/love triangle rut. Somebody help me.
I watched anime as a child without knowing it. Pokemon. Containing one of the first loves of my life: Ash Ketchum. (Don't judge.) A few years ago I slowly submered myself into the world of anime, starting with watching the entirety of the Inazuma Eleven series (GO/Chrono Stone/Galaxy/plus the movies). ...Twice. And so, that is how Reize/Ryuuji came to be mine. He's adorble. Just... just adorable.
Just thought I'd list a few of my favorite animes on here. :D
Inazuma Eleven/GO/Chrono Stone/Galaxy: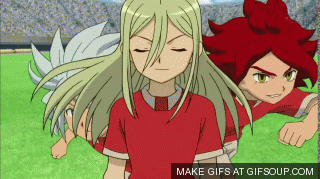 An anime I just fell in love with. The super-powered soccer is pretty cool, and the characters are lovable. At times the plot is predictable, but at others it isn't! XD Definitely aimed at a younger, male audience, but enjoyable and very long.
Clannad: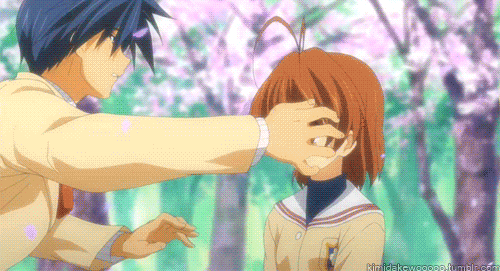 Adorable. Amazing art, story and characters. You may cry. Be warned. Watch the whole thing. Do theater. Love starfish. And don't mess with all the violent girls at the school. Seriously. This is one of my favorite animes of all time and it makes me want to cry thinking about it I love it so much.
Kimi ni Todoke: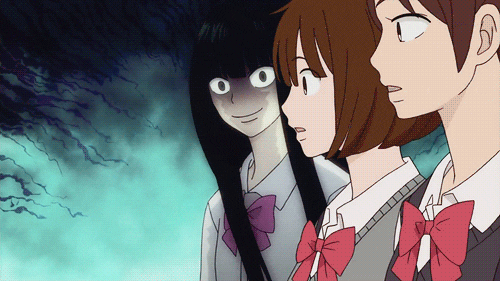 Sawako is avoided in her school, due to her 'scary' and ghost-like appearance, earning her the nickname Sadako. When she meets Kazehaya, her life takes a turn for the better. Simply adorable anime that I cannot do justice. Watch it, it's amazing.
Tokyo Mew Mew:
I ADORE this anime. It's about a group of girls, primarily, but this is my favorite gif from the entire show so I had to use it. XD
Nagi no Asukara:
This is the most beautiful anime I have watched. Sad, and there are like a zillion love triangles. ANGST. Gotta love it. But the art is simply breathtaking, the plot entertaining, and the characters lovable.
There we go, top five animes! :D Feel free to talk to me, I'm quite friendly, although new to this site. Hope to see you around!