My Page is a WIP. If you spot any cringe, please notify me. Thank you for your cooperation.
AYOO!
My name's Dave and I'm 18, I'm 19 now (I'm getting old, nooooo!), and I enjoy... *drumroll*
You guessed it, Anime. (Crazy, right? Right!? Say it. Say It)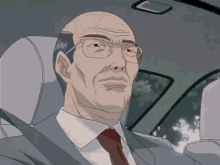 ┴┬┴┬┴┬┴
To me, free entertainment feels too good to be true, so I am really grateful for being able to enjoy it to the maximum.
And I will continue to do so for many years onward. I simply love Anime!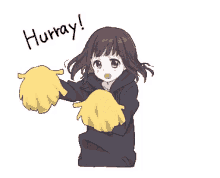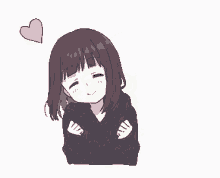 ┴┬┴┬┴┬┴
I started in 2014, and travelled a lengthy journey to get to where I am today
I can't say I had that many low moments in life, and I never particularly had any high moments either.
This is why I like anime so much, because as time rushes onward, this part of my life will always remain vibrant.
┴┬┴┬┴┬┴
Anime lets me experience a level of excitement which I don't often experience anywhere else.
I have my hobbies, I have my family and friends, but life has always been quite monotonous for me.
No matter when or where, Anime makes me feel things I don't feel in my ordinary, day-to-day life.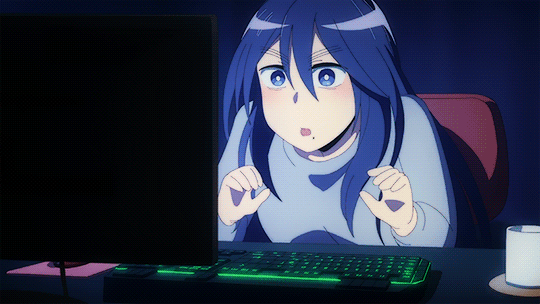 ┴┬┴┬┴┬┴
It all started with a simple action: a friend recommending me one anime. Just one piece of animation was enough. I was immediately convinced that this was going to be a worthwhile hobby. With time, I asked him more and more for Anime recommendations, and my levels of euphoria only grew. As odd as it sounds, I fortunately did encounter some really bad anime before my hobby turned into an obsession.
It reminded me that no aspect of this world is perfect. It brought me back to reality, and I regained control over myself.
In other words, I literally relate to this GIF right below. But I one day ate a bad banana, and monke was sad :(
┬┴┬┴┬┴┬
┬┴┬┴┤What I feel when I watch anime├┬┴┬┴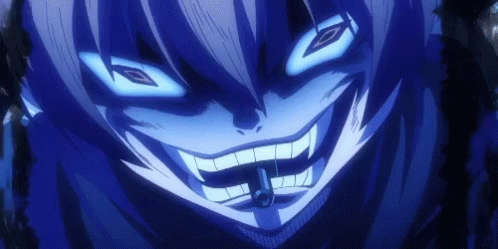 AHEM wrong GIF oops
┬┴┬┴┤What I actually feel when I watch anime├┬┴┬┴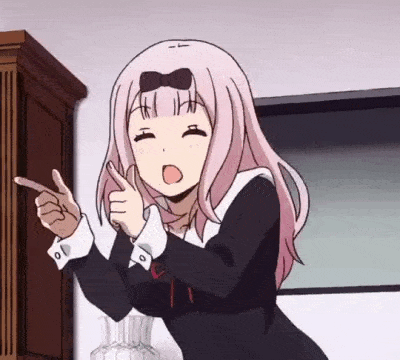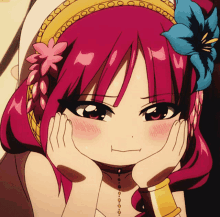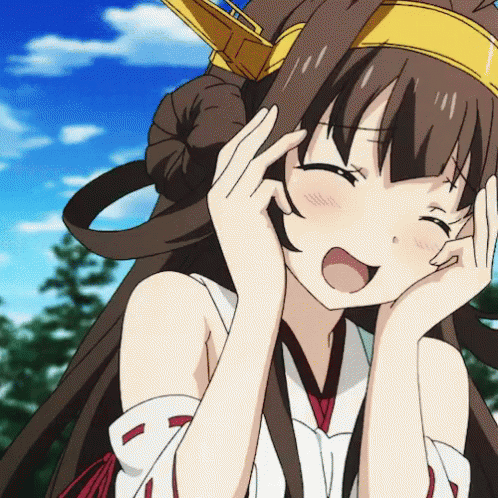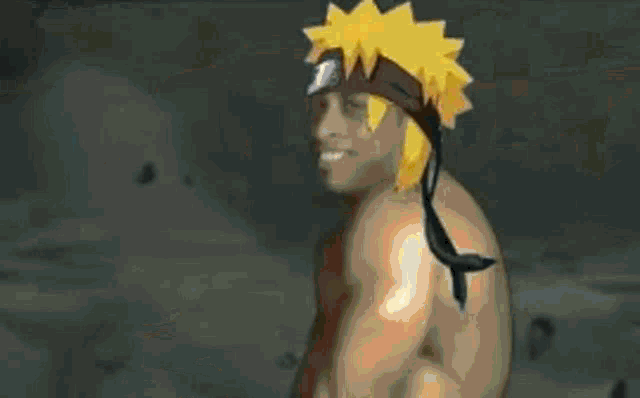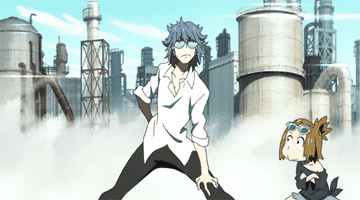 ┬┴┬┴┤Things I love to see in Anime├┬┴┬┴
Although I like a lot of things, one thing that I love to see the most is when a character is very 'human'. I find an anime especially interesting if characters show things such as hypocricy, cruelty, psychopathy, they are self-centered, or exhibit personality traits of highly intelligent people. This is because such things often allow for great character development, and even if not, for me it makes the story far more interesting. I especially like when a character feels superior to others, or has a God-complex. This is why I found "Death Note" to be one of the most interesting anime to watch for example, albeit not most enjoyable.
┬┴┬┴┤My favourite Anime List├┬┴┬┴
This is an incredibly difficult piece of information to provide.
Therefore, I'll be working on this list for a long time.
Needless to say, it's all entirely subjective.
1 = Best, Dash = Unordered:
1. Naruto & Shippuden (Excluding MOST fillers; some are great)
2. Kono Subarashii Sekai Ni Shukufuku Wo!
3. One Punch Man
4. Kimetsu No Yaiba
5. Tensei Shitara Slime Datta Ken
6. Zero Kara Hajimeru Isekai Seikatsu
7. Darling in the Franxx
8. Kono Yuusha ga Ore Tueee Kuse ni Shinchou Sugiru
9. Vanitas No Carte
10. Mob Psycho 100
11. Overlord
12. K
It's a super close call with basically all of these anime. If I were to rank them by genre, Anime such as "Zero Kara..." would be #1.
- Arifureta Shokugyou de Sekaisaikyou
- Tsuki Ga Michibiku Isekai Douchuu
- Bottom-tier Character Tomozaki
- Heion Sedai no Idaten-tachi
- Kimi no Suizou wo Tabetai
- Boku No Hero Academia
- Net-juu no Susume
- Akatsuki No Yona
- No Game No Life
- Attack On Titan
- Youjo Senki
- Death Note
- Kakegurui
- Kill La Kill
- Orange
┬┴┬┴┤How I rate my Anime├┬┴┬┴
~~ ★ ~~
Did not enjoy it, so I dropped it.
~~★★ ~~
It's like fast food.
~~ ★★★ ~~
I liked it, but wasn't anything special.
~~ ★★★★ ~~
Enjoyable Anime that tries doing something differently.
~~ ★★★★★ ~~
Incomprehensibly brilliant Anime, or one that holds a special place in my heart.
┬┴┬┴┤BONUS: HEAD PATS!├┬┴┬┴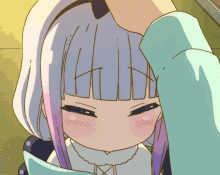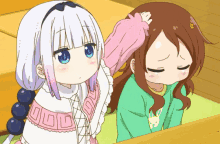 (No need to thank me)
Links to some of my favourite Anime stuff: [* = Best]
https://www.youtube.com/watch?v=WefXTIZ1D0w&ab_channel=JasonKingDYG *
https://www.youtube.com/watch?v=lFBZBAbbKt8&ab_channel=animefreak363 *
https://www.youtube.com/watch?v=MWeUCJad7_0&ab_channel=AnimeSensei *
https://www.youtube.com/watch?v=vxKBHX9Datw&ab_channel=IvanChing *
https://www.youtube.com/watch?v=o3XVjy5Esrw&ab_channel=Chudda
https://www.youtube.com/watch?v=G6Cnoyyhu3o&ab_channel=AniTube
https://www.youtube.com/watch?v=fhyIZKrq7PA&ab_channel=Animelist
Note to self: make them playable videos
Banner: From KonoSuba Intro.