Let's see I work for Home Depot(Tool Rental), go to college(architecture), and live in New Jersey, which if you don't know is located in the United States.
---Brags---
25th Manga Review: Berserk (Pilot) (Sep 18, 2017)
25th Anime Review: Anima (Sep 30, 2016)
25th First Manga Review: Scryed (Dec 8, 2017)
25th First Anime Review: Superflat Monogram (Aug 2, 2017)
50th Anime Review: Butt Attack Punisher Girl Gautaman R (Nov 24, 2017)
50th Manga Review: Needless (Feb 16, 2018)
1st Light Novel Read/Review: Yaoshenji (Light Novel) (Jan 28, 2019)
5th Light Novel Read/Review: Douluo Dalu 3: The Legend of the Dragon King (Novel) (Feb 23, 2021)
10th Light Novel Read/Review: The Heavenly Battle: The Legend of Yao Chen (Novel) (Mar 30, 2023)

*~~~~~~~~~~~~~~~*
A little about me first anime I watched was dubbed Sailor Moon when I was about 10 or so. Then the next one was The Big O, Both of them were on the original Toonami on Cartoon network.
The First Anime movie I watched had to be either Ninja Scroll or Vampire Hunter D, on HBO.
Forgot to mention my favorite anime is Trigun.
Didn't really get into manga till college but man when I did it changed my world like how it got into more detail and the thoughts of people instead of just the fighting and whatnot.
And finally, like it says on my Brags I finally got into LN and boy even more into thoughts than manga mind was even further blown.
Favorite Characters(Top 5)
1)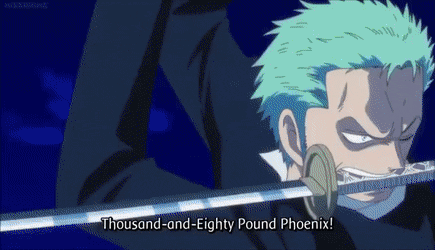 Zoro RORONOA {One Piece}
2)
Kenpachi ZARAKI {Bleach}
3)
Roy MUSTANG {Fullmetal Alchemist & Fullmetal Alchemist: Brotherhood}
4)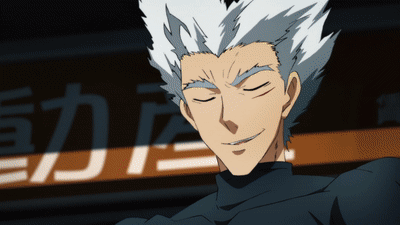 Metal Bat {One-Punch Man}
5)
Killua ZOLDYCK {Hunter x Hunter}