Hello Stranger! I see you have stumbled upon my page!
Please note that this bio is under construction, I'm so sorry if you think it's a mess!
Feel free to ask questions about the anime on my lists and I'll be happy to answer them!
My username isn't anything special. I just looked out the window and thought of an ocean and the wind and thus, my username was born. Feel free to call me Ocean or whatever you like!(this is completly out of date now, but I'm still the same old me!)
As a person, I think you could say this: I'm kind to everyone, and I'm that one happy yelling person on the street having a group of friends with them.
If you want to know my hobby's/ what I do in my spare time: I'm a cellist, I've been playing for around 6-7 years now and I'm still in love with the instrument that I play. I like to draw even though I'm really bad at it. I collect things, right now I'm preparing for a figurine collection on my shelves. I'm an animal lover, I have a dog and a couple of fish at the moment. I love to read, books are a great way to relax. I love anime. And most of all, I love being with my family and friends.
If your question is: 'What is your favourite anime?' I have a simple answer: Attack on Titan(as you can clearly see) and everything that has to do with it. I just love the anime and manga!(and all the op's/ed's and probably the whole ost!) And the ship I ship is quite uncommon. It is Levihan, sorry Ereri fans(no hate, I find y'all very nice!)! I also ship Ymir x Christa, and I'm still figuring out wether I ship Sasha x Connie or not. Eren x Mikasa is also a decent ship in my perspective. But although I ship things, I'm not some overreacting person.
Also: I just noticed I used the words: 'Ship' and 'ships' too much. Wow, even I am getting confused at all those 'Ship' and 'Ships'. Holy crap, there's so many of them!
Also, looking at my bio almost a year later, I was pretty cringe, I need to fix that. My cringiest quote is probably: 'I'm nOt sOmE OvErReAcTinG pErSOn.'
I'm also quite optimistic (>w<) when it comes to anime and manga, so that's why the things I've watched and read have quite a high ranking. But this optimisticness is coming to an end now as I am beginning to see more and more flaws in the shows that I love and currently am watching.
Spare time can be easily used on something funny, like learning anime op's and playing games because I love them or watching the worst anime (plural) ever made. The game I'm currently focusing on is probably getting my hands on the new Animal Crossing for the Nintendo Switch. (Or probably some good old otome game)
My very first anime was a studio Ghibli movie called: Form up on Poppy Hill. I got it from my grandparents for Christmas(I think, my memories are a bit cloudy) and I was in love with the movie, even though I couldn't understand anything. Well, I have to rewatch this sometime because I can remember very little of this movie.
I don't really have a favourite genre, yet I tend to be attracted to Shounen more than to other genres. My least favourite genre is Hentai(bet you never heard that before XD, Ecchi is nice though) Fantasy, magic and isekai(edit: past me was stupid, Isekai sucks) is good too. I don't tend to be attracted to Slice of Life. But basically I enjoy all genres.
I also tend to cry when watching (the end of an) anime, so yeah... Don't mind me crying litterally everywhere.
If you follow me, I follow back! And I'll check your profile because I love meeting all kinds of new people!
I consider giving recommendations a hobby, so DM me with your criteria and I'll search an anime for you and reply as soon as I've found something!
I'm a fairly new D&D player as well, playing with two characters: Sylvana the rogue moon elf and Albin Bandesh the old dragonborn druid. So if you want to talk D&D, sure!
I also love diamond painting, since that takes so little effort to do, I can basically do anything I want in the meantime! I'm currently 'painting' a 60 x 91 and it's gonna take a long time!
Medical conditions, if you're interested XD: I have bad blood circulation so my hands and feet are always cold and if it's cold, they become red, purple, blue and black. I probably have phantosmia, which isn't too bad and I probably have hay fever too...
Also, the Wuxia, Xianxia and Damei genre have taken me over. Message me recommandations if you've got any!
Also: #PrayforKyoani
I'll say, if I spot an anime that isn't yet on my 'want to watch' list, it immidiatly disappears in the deep dark pit that is said list. It momentarily holds more than 1300+ anime in there, and is expanding every day. (s/n: I edited this on the day I wrote it, I simply love adding things to my want to watch list XD)
If you have anything good, bad or generic to watch, please tell me and I'll add it to my want to watch list.
So welcome to my mission to watch as much anime as I possibly can, because I have spare time!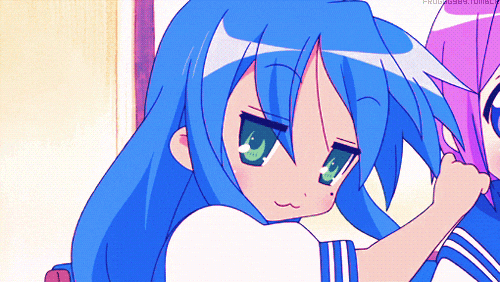 Achievements:
1,000th anime episode: Neon Genesis Evangelion episode 20.
1,250th anime episode: Inuyasha episode 26.
50th anime watched: Attack on Titan season 3 part 2.
1,750th anime episode: Sirius the Jeager episode 12 (rewatched for the 3rd time)
Watched anime for one month mark: Pet shop of horrors ep 4.
100th anime rating: Miru Tights (yes, the one and only)
2,000th anime episode: Inuyasha episode 57(I almost missed this one, saw my EP count coincidentally)
100th anime: Ringing Bell (believe me, this is really depressing)
2,225th anime episode: The Ancient Magus' Bride ep 12 (I believe... 14-2 is yeah, 12)
2,250th anime episode: Pupa ep 11 or Bananya ep 1
125th anime: Black Butler: Book of Murder(if I'd have finished it that morning before watching Weathering with You in the cinema, that would have been a great achievement to add here...)
2,300th episode: Dallos ep 3
150 anime rated: Castlevania Season 2
150th anime: Yona of the Dawn
175th anime: Tian Guan Ci Fu
2,750 anime episode: Chihayafuru ep 18
175th anime: Hakuouki: Record of the Jade Blood
200th anime rating: Nekopara OVA
3,000th anime episode: Jouran: The Princess of Snow and Blood ep 4
''Special'' achievements:
Finished watching Snow White with the Red Hair on valentines day 2020
A small recommendation handpicked for you: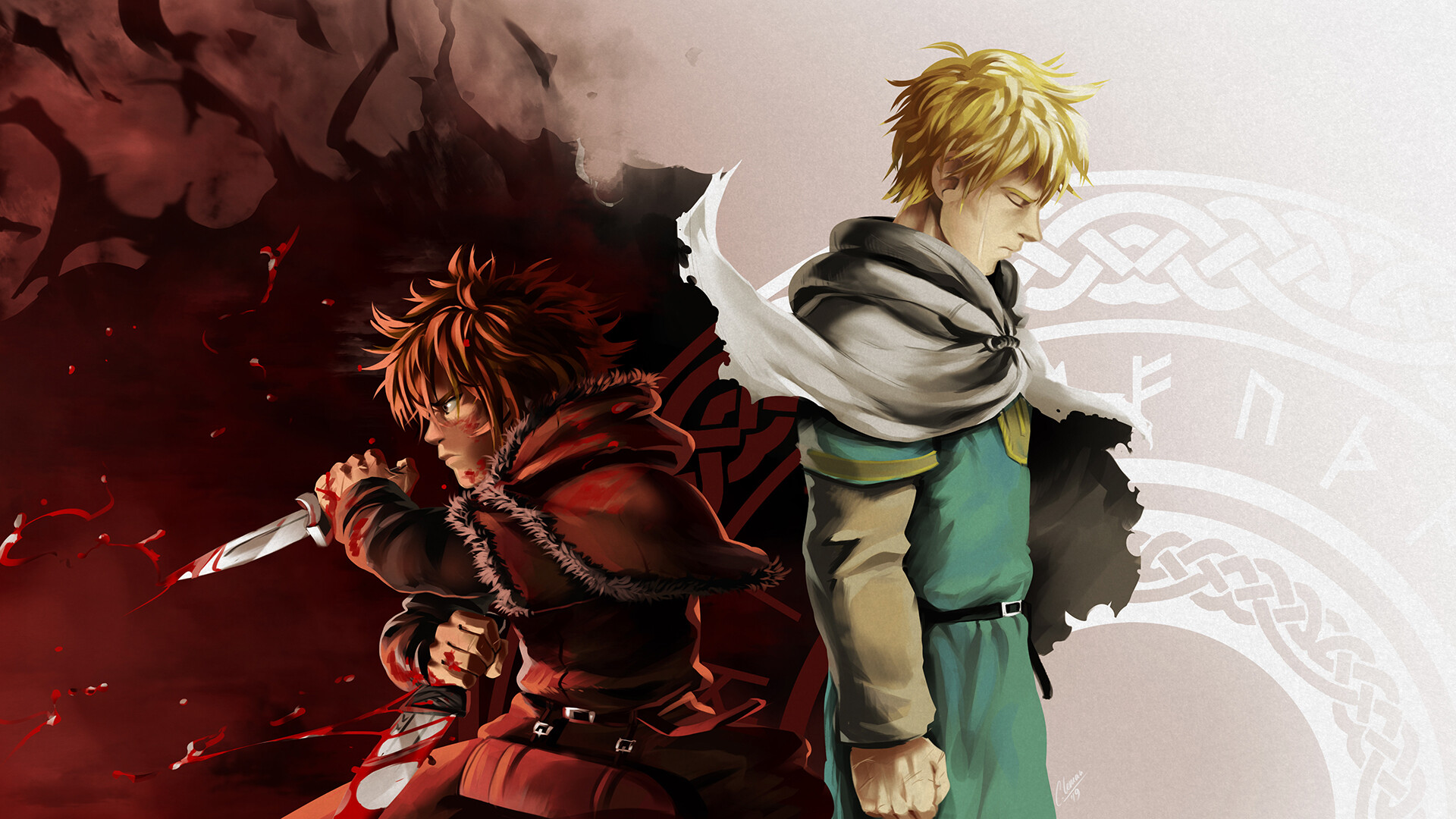 This anime is so good! It's a story of revenge. I'll even count it as one of my favourites! the OP and ED are incredibly good and are also amongst my favourites. I'd definetly recommend giving it a try.
More anime stuff!
Anime songs I love:
Literally every song from Attack on Titan(not lying, literally every single song), Black Butler op 1 and 2, InuYasha op and ed 1, the Claymore op, Food Wars op 1, Fullmetal Alchemist op 1, Fullmetal Alchemist Brotherhood op 1, Hetalia's op/ed/random song thing, Boku no Hero Academia op 1 and 2, the Neon Genesis Evangelion op(duh), the Sword Art Online op's, Nanatsu no Taizai op 1, Your Lie in April op, Yuri on Ice!!! op, the Sirius the Jeager op and music, Parasyte op and ed, Dororo(2019) op 1, Bungou Stray Dogs op 1&2, Vinland Saga op 1&ed 1, Basilisk op 1, Mirai Nikki op 1, Demon Slayer/Kimetsu no Yaiba op 1, The Ancient Magus'Bride op 1, Mo dao zu shi op 1, Amnesia op 1, The Hakuouki ost, 'Nee' from Hiiro no kakera

A few of my favourites(not in order):
Claymore, My Hero Academia, Attack on Titan, InuYasha, Sirius the Jeager, The Seven Deadly Sins, Violet Evergarden, Parasyte, Dororo(2019), Bungou Stray Dogs, Vinland Saga, Spirited Away, Howls Moving Castle, Basilisk, Summer Wars, Demon Slayer/Kimetsu no Yaiba, Maid-Sama, Snow White with the Red Hair and Mo dao zu shi.
It's been like, months since I last updated that. Wow, end of august that was. Now it's 17 november lol. I'm getting more and more judgy.
🚧Under construction 🚧
Underrated anime I think people should watch:
Claymore: Claymore is really one of the better hidden gems out there, with good plot and character development, this show really stood out to me. And sure, it has a lot of blood and demons, but it has its wholesome moments! You should really check it out if you need recommendations!
Sirius the Jeager: You have probably never even heard of this anime before. Sirius the Jeager is a Netflix original and it's an original work, so there is no manga or light novel. Basically, this anime focuses around a group of vampire hunters called: 'The Jeagers', especially the boy named Yuily. I won't say anything more, but check it out, it isn't your normal: Vampire-hunter show/anime(or at least I think, I've never seen another one...)
Basilisk: Romeo and Juliet with ninja's is the best way to describe this. But it has so many factors that makes this such an underrated gem. Honestly, I loved this, and I think, person reading this, you will too.
Summer Wars: Just... Just go watch this awesome movie, it has elements for all of us. Shounen? Check. Viral world? Check. Real world? Check. Awesome heartwarming funny family? Check. Sad elements? Check. Popular girl hiring a nerd? Check. Overall a must-watch for anyone who loves some nice, happy stories with a pinch of feels!
Challenge(s) I'm in:


This is a great challenge to broaden your horizon! I started it summer 2019 and I like it a lot! I've also become a mod in the challenge and I look forward to seeing you there! (if you decide to try it out that is)
Some achievements I want to reach in 2020:
- 200 anime watched
- Making my 'Want to Watch' list smaller XD
- Finish at least 5 games, some 100%(This might sound small, but because an absolute lack of time, it's gonna be a bit of a challenge) Completion: 1
- 2-3 months on anime
- 5,000 episodes
- 5 manga/books that are on A-P completed
-Watch all Unnus Annus video's before they get deleted
- Finish 2 diamond paintings
- And watching Rising of the Shield Hero, because my friend is nagging me about it and I keep forgetting (yay! I did it!)
Also, check my friend @Rutrum out! I felt I had to do this since he included me in his bio, so here you go.
If you've made it this far, then you get a cookie, thanks for reading!