As unfortunate as it is to say I'm an absolute horror at creating Bios,
So instead I'll gift you with random spiels
and gifs so you can get a vibe for who I am as a person.
I am ; Horrendously sporadic in my musings dealings and attention span,
but I'm also incredibly dedicated once I enjoy something. If you try to talk to me I'll be a try hard
for quite a while in making sure the conversation is kept going.
All as well I hecking adore chit chats.
I will talk about the things I like for a very long, long time so if we share an interest pester me. And
I'll go on endlessly.
Current Musings;
One day I may finally get around to reading all of [Redacted]
Shameless Weeb; I like Other countries cultures. When I say
"Other countries" I really mean a lot of them. But also weeb so
take that as you will!
I write fanfic, and I art a lot.
Sometimes I dress up like a big blue manokit and flounce around Pittsburgh.
I'm probably unhealthily obsessed with AOT.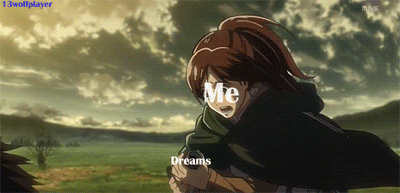 This is an accurate example of my life.
To top it all off;
♀ ♉ 5'4 // Game Enthusiast // Anime Watcher // Writer // Mint // Commission Friendly // f u r r y // Really bad at watching stuff through oops
;; my PFP is by an artist called shadowfoxnjp // The icon is my fursona, the header is art by TwilightSparrow of my 'sona
//Standouts//
My 1,111 anime episode was the Training of the Dead OVA from My Hero Academia
My first remembered anime is a blur I'm merely vagulely aware it was Claymore or Elfen Lied ;; W/ Fruits basket and Ouran coming close. NOT counting things like Dragon Ball or Pokemon.
2000th episode was def fruits basket .. so uh. i guess history repeats itself
ᶫᵒᵛᵉᵧₒᵤ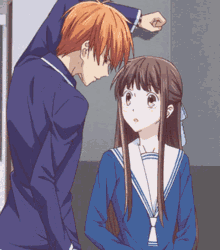 I vibe pretty heavily w/ Tohru Honda