I never know what to put for bios.
Hello, I'm MineSimmer. I got into anime about a year and a half ago due to my best friend and ever since I've been hooked. I update my anime list constantly so if you want to see what I'm watching that's a good place to look at. I tend to only watch a few series at a time because I tend to be pretty busy with school. My favorite times are when I get to watch anime because I have nothing else to worry about. I mostly hang around the forums and just post whatever I feel like posting.
Another thing about me is, I usually participate in my school's theater productions. Currently, I just finished up my school's production of "Seussical," and now I'm taking a very short break. In general, though, I love musicals as a whole, one of my favorites being Next to Normal. I also live for music, I have way too many songs on my phone and I've done choir since the third grade.
Currently typing till my fingers fall off
Last anime watched: K-On
Some of my favorite anime in no particular order:

Fullmetal Alchemist (2003 & Brotherhood)
Assassination Classroom
Ouran High School Host Club
Code Geass
Haikyu
Kuroko no Basket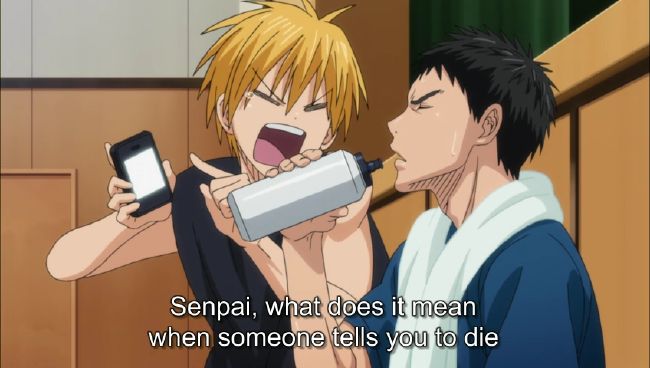 Gurren Lagann
_______________________________________________________________________________________
That's basically all about me in a nutshell. Thanks for reading and have a good day!