Howdy, I'm 23 years old and thank you for spending your time of looking at my page.
Top 10 Favorite Anime Series (There's not enough room for my Never Ending Favorite Anime so I only pick 10 I like to show off btw all my 5 stars/10 is my Favorite Anime Series)
10. Fate/stay night or just everything Fate
9. High School DxD
8. Comic Girls
7. Kore wa Zombie desu ka?
6. Little Busters!
5. A Certain/Toaru franchise
4. Roku de Nashi Majutsu Koushi to Akashic Records
3. Hinako Note
2. Sora no Otoshimono
1. Ore, Twintails ni Narimasu.
Top 10 Favorite Manga
10. Gakkou Gurashi!
9. Joukamachi no Dandelion
8. Omamori Himari
7. Onii-chan is done for
6. Yumekui Merry
5. Gabriel Dropout
4. Kyou no Cerberus
3. Nisekoi
2. To Love Ru
1. Dragon Ball
Top 10 Favorite Light Novels
10. Gakusen Toshi Asterisk
9. Hataraku Maou-sama!
8. Kono Subarashii Sekai ni Shukufuku wo!
7. Mahouka Koukou no Rettousei
6. Death March kara Hajimaru Isekai Kyousoukyoku
5. Slime Taoshite 300-nen, Shiranai Uchi ni Level MAX ni Natteshimatta
4. No Game No Life
Top 10 Waifus(There's not enough room for my Never Ending Harem so I pick out 7 Girls besides Noire, Homura and Miku)
10. Kuina Natsukawa
9. Ko Yagami
8. Yami
7. Yuuki Konno
6. Mordred
5. Kotori Itsuka
4. Shana
3. Hatsune Miku
2. Homura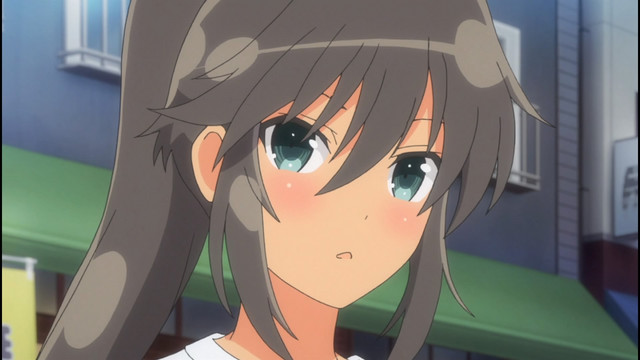 1. Noire
Top 10 Favorite Male Characters
Coming one day in near future if I ever get around seeing what other Male Characters I like as much I like Glenn Radars, Son Goku and Fang.
Good job on reading and seeing all that, well about me... I mostly like japanese culture like Anime, Manga, Light Novel and most Games and I do like some west like Marvel Comics, DC Comics, LEGO, some games and Movies and TV Shows that I mostly watch with my Dad or Mom.
My Favorite Genres for all types of Shows is
Fantasy
Sci-Fi
Supernatural
Marvel/DC
well the other genres I only like as a anime is
Action
Comedy
While Harem is Anime only.