Wanna know something about me? Just hit me up with a comment.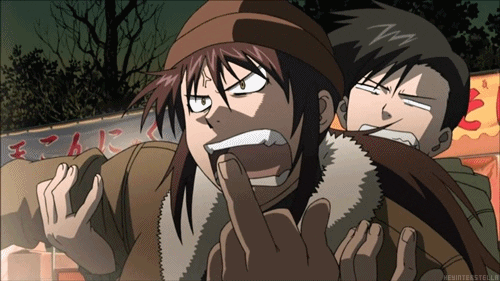 Rating Scale:
★★★★★ - 10/10 - Masterpiece. A genre or even industry-defining classic that stood the test of time and made a lasting impression on me. Also highly rewatchable.
★★★★½ - 9/10 - Near flawless show, highly enjoyable and rewatchable but lacked that certain "it" factor for me to consider it a masterpiece.
★★★★ - 8/10 - Really good show with minor imperfections.
★★★½ - 7/10 - Good show, definitely worth watching. However, it either didn't necessarily move me or isn't in my particular area of interest.
★★★ - 6/10 - Decent watch, entertaining enough to complete, but nothing too memorable.
★★½ - 5/10 - Average show in the middle of good and bad. Nothing special or too original.
★★ - 4/10 - Objectively bad. Although it has some redeeming qualities, the overall impression you get from it is negative.
★½ - 3/10 - Really bad show with little to none positive aspects.
★ - 2/10 - A complete waste of time, but still gotta give props to that certain thing that got me into it.
½ - Utter garbage that shouldn't exist.
Note: I try to keep the rating of my shows as objectively as possible. Nonetheless, there are many shows that are undeniably bad or not as great as they could've been or are simply just overhyped by the community. Even so, I sometimes find them highly entertaining on a pure subjective level. Such an example is Mirai Nikki, which arguably has numerous plot holes and a lack of character development among its issues. Nevertheless, I still enjoyed that anime a lot and found it memorable, but I try to keep the rating objective.