Idk why would anyone wanna know anything about some random weeb on the internet but I like talking about myself I guess so here I am
Hello! I'm Kate, INFP 4w5 (496), aspiring artist and writer
Besides watching anime I like to sleep and cry and daydream...what an interesting life
I also play games, I wasted uncountable amount of time on Genshin Impact (European server ar58 Zhongli main), League of Legends (we're already over), Mystic Messenger (I'm offical Jumin's wife, 100% legit no lies here) and Dragon Age trilogy. DA is the only one I'm proud of.
Spotify: Lirelle (please follow my playlist I make them a lot. For my ocs mainly and I want people to know them)
Ok enough jokes, it's an anime site. Here's my top 10 also with my fav characters from them:
They are not the best animes I have watched, just the most special ones for personal reasons:
10. Erased
9. Ore Monogatari
(I said the most special. Ore Monogatari is very special indeed)
8. Shigatsu wa kimi no uso
7. Food Wars (.....I have no explaination)
(That's the only gif with both Takumi and Ishiki I could find and I'm terribly sorry for this choice)
6. Death Parade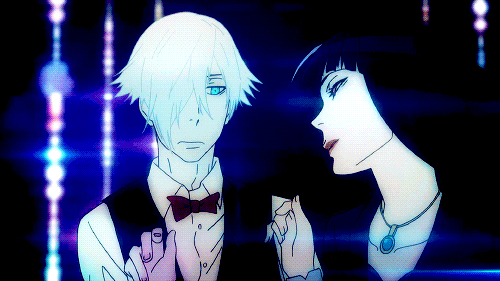 5. Kaguya-sama love is war
4. Chihayafuru
3. Death Note
2. Magi series
1.Hunter x Hunter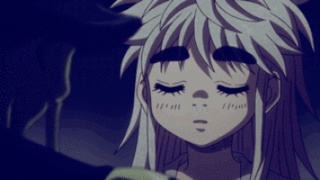 Honorable mentions for Fullmetal alhcemist, SNK and Steins;Gate because they are really great, I'm just not too attached to them. Also Beastars because I would be too ashamed to pin a gif from this anime to my profile.
That's all
Better remember me because I'll be famous one day and you all will hear about me again. Just saying.
Have a nice day random internet person~