Hey people. My name is Yasmine (unusual name, right?). I absolutley LOVE anime (well duhhh) but i dont really like manga that much (its ok tho). I love cats (i have 6 of them).
Im a girl, and im short for my age (im 5'1") and im 15. My parents dont really like that im obsessed with anime, but tbh i dont care what they think about it (they never really watched it so i dont blame them for not liking it).
I usually like bright and sunny anime over dark and gloomy ones, but there are some exceptions like Black butler and Madoka magica.
Ive been watching anime since i was like three, stuff like Pokemon but i just watched random episodes of Pokemon back then. The first full anime i watched was sailor moon.
I watched a ton of anime, but i usually get mixed up with other anime! for example, once, i got clannad mixed up with spice and wolf. And they are really different. LOL.
I went to a japanese immersion school from grade 1 to grade 4, because my parents wanted me to learn another language and there were no spanish or french immersion schools near me, just a japanese immersion school. I can understand quite a lot of japenese but im not perfect. I can read it but i can write only a little (I can't write in kanji very well) :3 . I guess i was lucky to become obsessed with anime and understand a lot of japanese. however i only even watched one full anime in japanese, which was "red data girl" (youve probably never heard about it~ its not really popular)
so yeah, thats me!
MY FAVORITE ANIME CHARACTER is Kuroneko (aka ruri gokou) from Oreimo.
THE CHARACTER I HATE THE MOST is Sakura from Naruto
MY FIRST ANIME is Sailor moon. I watched it when i was 5.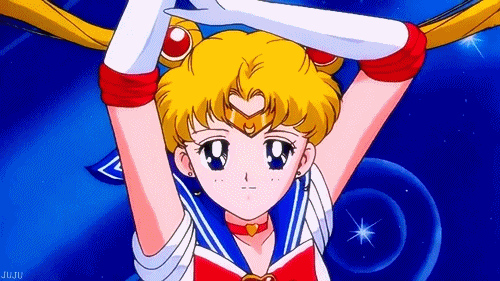 THE ANIME I LIKE THE MOST is Black butler
IF YOU FOLLOW ME ILL FOLLOW YOU! :3