Hello! Thank you for dropping by my profile!
My name's Inês, but if you prefer to call me by my username (or just Kodama if your fingers feel like giving up on the spirit part) then feel free to do so. I'm a student from Portugal, about to start my first year in University, where I'll be studying Political Science and International Relations. I'm conspicuously old-fashioned, even though I was born on the turn of the century. Thing is I prefer to write everything down by hand, keep paper agendas, buy CDs and jam to the sound of good old vinyl. Discovering an old bookshop (with that delightful old book smell) is an absolute treat, and as 'cinephile on the making', I spend a great deal of time watching films from the early days of the '7th art'.
Nonetheless, rest assured I didn't get stuck in the past. To put it simply, everything goes by too fast nowadays, so I do my best to slow things down, and take in all the details that could have been missed. If you're curious... I suggest you drop by Neppuccino! It's my writing blog, where I talk about literature, cinema, music, and whatever else comes to mind.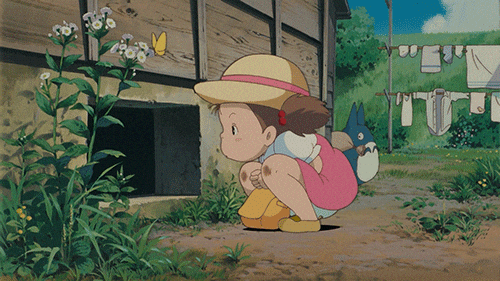 Now, let's get down to business. After all, aren't we here because of the anime? Thought so. Buckle up, this is one bumpy ride!
It all started many, many years ago, when a little girl sat on the living room waiting for Captain Tsubasa to start (which in all honesty is Oliver e Benji for, I'd say, all portuguese out there). This little dumpling played the occasional Pokemon and Yu-Gi-Oh! cards with the kids at school, but payed no attention as to what were all these games and shows. Fast forward to the 10th grade... and here comes Death Note. This was the first anime I ever watched knowing it was a Japanese show, and ever since then I kept on building my 'anime network'. The first contact with Japanese animation had actually come some years prior, with Studio Ghibli and Princess Mononoke, thus the idea for KodamaSpirit! It pays homage to one of my favourite film directors - Hayao Miyazaki, and those funky white creatures with wobbly heads - the Kodama.
Big lover of the 90's animation, in particular when it's combined with space travels - looking at you Cowboy Bebop, Outlaw Star, Neon Genesis Evangelion, etc. Frankly, what I look for in any show is that it has a good story, and in this case, a solid animation. I'm quite open-minded when it comes to what to watch next, so even if it's not something I'd choose for myself, I make a point in letting go of any prejudices and just enjoy it. Dropping by my anime section is the best way to figure out what I like or not, so be my guest in paying it a visit!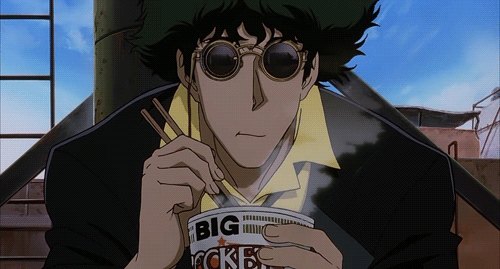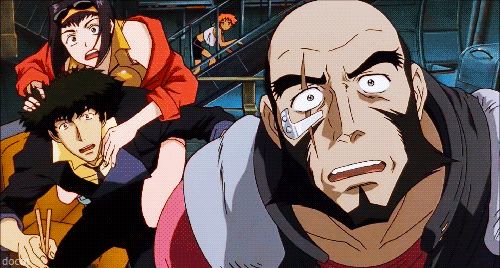 When it comes to characters, I've had this thing for Aizawa ever since I saw him looking like he needed a whole year of sleeping. There's no logical explanation (pun intended) as to why I dig him, other than the fact that he's an absolute rocker of the whole 'Hate/Love my students' concept and beats villains like a badass. This tendency began with Kakashi, so... let's just keep at it!
Manga whise I have a tendency to fall back on my manga(ish) duties. It's terrible to read it on the phone... and almost impossible to buy that many books in a row; that is if I don't want to go bankrupt because of manga. In a nutshell, my manga section is made up of tons of titles on the 'to read' pile and just a handful that I've managed to start, or finish. I enjoyed Tokyo Ghoul immensely: Sui Ishida's art style is both delicate and brutal, so these two opposing concepts come together in a unique way.
And that's that! If you read all of this, well thank you! Drop a comment if you feel like it, and I'll get back to you as soon as I can. By the way, you might catch me in the forum from time to time.
I leave you with some music recommendations, just have to click on the images. Take care!