Howdy. Welcome to my page. I absolutely adore anime. As I find it to be one of the best in the mediums of storytelling, characters, and escape from reality in general.
As for my personality in general, I am usually very outgoing and comical guy. I am also a complete and utter pacifist, as well as a badass at times. I am also quite the ladies man, but usually all ecounters of the oppisite sex usually end up like this: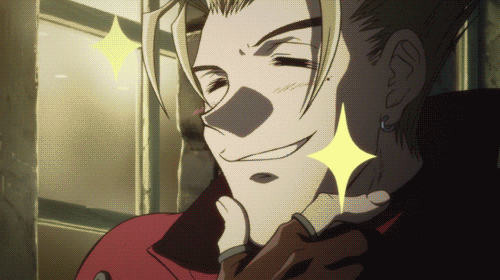 However, as much as I absolutely love anime, the community can be.."special". Sure there are a decent amount of fans who good people, but the hardcore rubbing in anime is better than yours routine and waifu crap gets real old fast..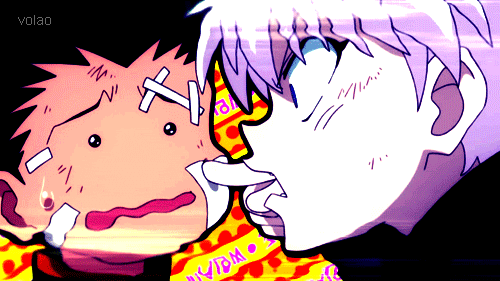 But one of my favorite aspects of anime easily..are the characters.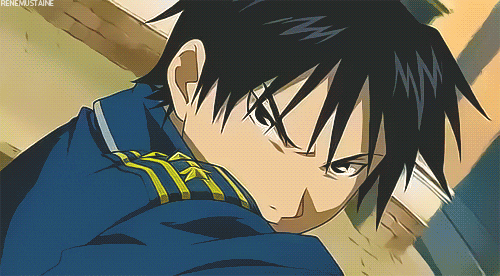 The characters in anime..are hard to describe. Of course, one of the things I love the most about them is how larger than life they are. How relatable they are. And finally just how freaking awesome they are. So, here are my favorites. Ladies first, of course.
And my all time favorite?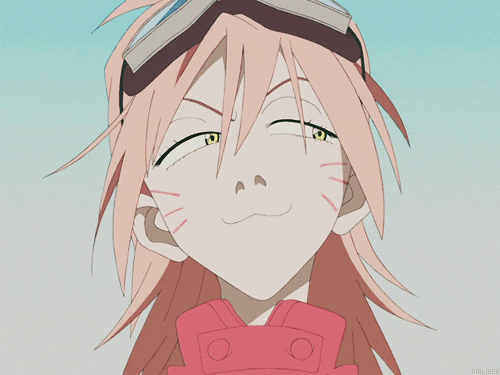 And now for the gentlemen!
And my all time favorite guy?
A tie between these two.
OR
As for anime couples? There are plenty of good ones, but this one is the best.
Hands down. ;)
And hey! How 'bout some love for the baddies? Here are my favorites!
And as for Worst characters?
You can say that again Shinji.
I didn't say you could.
But how about Best battles?
But the best is the obviously..

..The Vash Vs. Knives fight from Trigun Episode 26. Go watch it for yourself!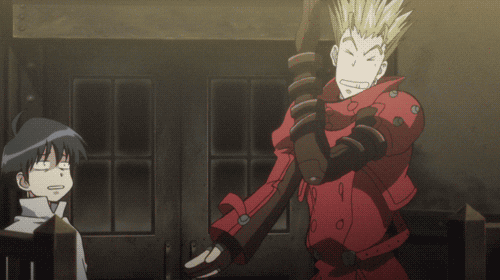 \
Funniest Episode of anime I have ever witnessed:
I CAN'T.
As for my current anime stuff?
Currently Watching :
So FREAKING GOOD.
Quite interesting. I just hope it gets better, as I feel they're focusing on the wrong characters.
Less this..
And more this!
Most recently completed anime:
Current Favorite Female Character:
Current Favorite Male Character:
As for my non anime stuff..
Here are my favorite movies!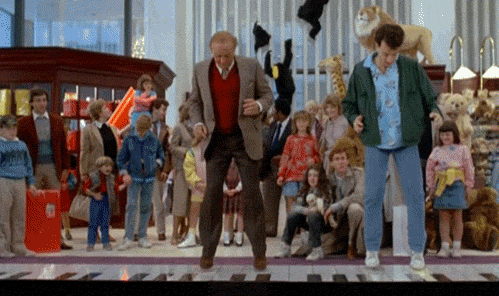 And my all time favorite..
As for favorite video games..
Favorite Actor: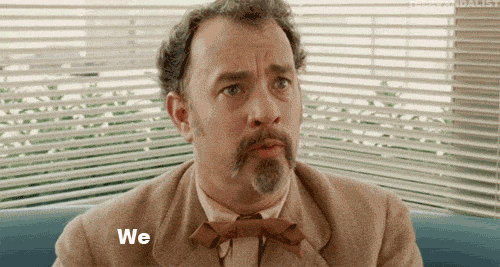 OR
Favorite Actress:
OR
Favorite Director:
Time for some bonus facts!
The anime I want to see the most turned into a movie is Lupin The 3rd.
I think Evangelion is absolutely absymal. Despite the ending, nothing really stands out character or plot wise. However, I will state that Gendo Ikari is an awesome villian.
I freaking love music. My favorite artist are Muse, Crush 40, Van-Halen, The Killers, Cake, The Black Keys, & Justin Timberlake. Although I am not a fan of rap, I have a few exceptions being Eminem, Kanye West, Childish Gambino, Drake, & J. Cole.
Actually quite the sucker for romcoms with a hint of drama. My favorites being Golden Time, Bakuman, & Toradora.
As mentioned before I am a huge gamer, my favorite system being the N64. My favorite genere is 3D platformers. My two games tied for all time favorite are..
OR
Woo! I am done. I think that's about it for my profille. But, hey if you got any questions, just ask!
P.S.
As I've stated above, I'm a straight man. But if there was a anime character I would go gay for..it would be this guy.
Too much anime, so little time.