I'm a bookworm who is a awesome friend in my opinion and enjoys the little things in life. I love writing stories and watching movies. Also I am a big fan of ANIME!!!
If you want to be my friend or just want to talk about some stuff just let me know.
I am not a very jugdmental person so you will not be ignored or insulted in anyway unless provoked.
Fanfiction is awesome and so is Marvel and food and family.
Top 3 Anime so Far:
2. One Piece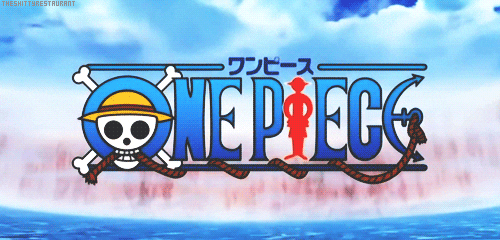 Top 3 Anime Movies:
Top 3 Male Characters:
1. Roronoa Zoro 2. Aizawa Shouta 3. Hatake Kakashi
Top 3 Female Characters:
1. Iki Hiyori 2. Fujioka Haruhi 3. Ogino Chihiro
Top 3 Male Manga Characters
Top 3 Female Manga Characters:
1. Raeliana Mcmillan 2. Melissa Foddebrat 3. Athanasia de Alger Obelia
Some of my favorite quotes!!!
" A mistake makes us human, failure makes us stronger, hope keeps us going, and love keeps us alive." - ?
"I can explain it to you, but I can't make you understand it" - R. Gaston
" You don't die for your friends...you live for them!" - Natsu Dragneel 'Fairy Tail'
"It's not over when you lose, it's over when you give up." - Naruto Uzumaki
"The next generation will always surpass the previous one. It's one of the never-ending cycles of life" - Kakashi Hatake 'Naruto'
"In the ninja world, those who break the rules and regulations are called trash. However those who don't care about their friends are even worse than trash." - Kakashi Hatake 'Naruto'
"I won't allow my comrades to die. I'll protect you with my life. Trust me." - Kakashi Hatake 'Naruto'
"It's better to die fighting than to do nothing!" - Sakura Haruno 'Naruto'
"Even a piece of garbage has it's pride." - Roy Mustang 'Fullmetal Alchemist'
"Love|Death|Life doesn't discriminate between the sinners and the saints. It just takes and takes and takes." - Aaron Burr 'Hamilton'
"Fireworks may vanish, but memories remain." - Hishiro Chizuru 'ReLIFE'
"Outside I'm content. But inside I'm screaming. And those screams are alone." - Sasuke Uchiha 'Naruto'
"Manga endings might always be the same. However...when it comes to life, neither you and I are are mere readers. We are the writers. We can change anything. - Sakata Gintoki 'Gintama'
Zodiac:Sagittarius
MBTI: INFP-T
History Lover
I also have a fond love of Pinterest and can also rec fanfics if you want.
Favorite Color: Turquoise
Favorite Intro List/One Piece AMV's
Most Emotional AMV Ever
https://www.youtube.com/watch?v=Zk-jLKV9K58
Favorite Food: Steak
Favorite Drink: Coca Cola