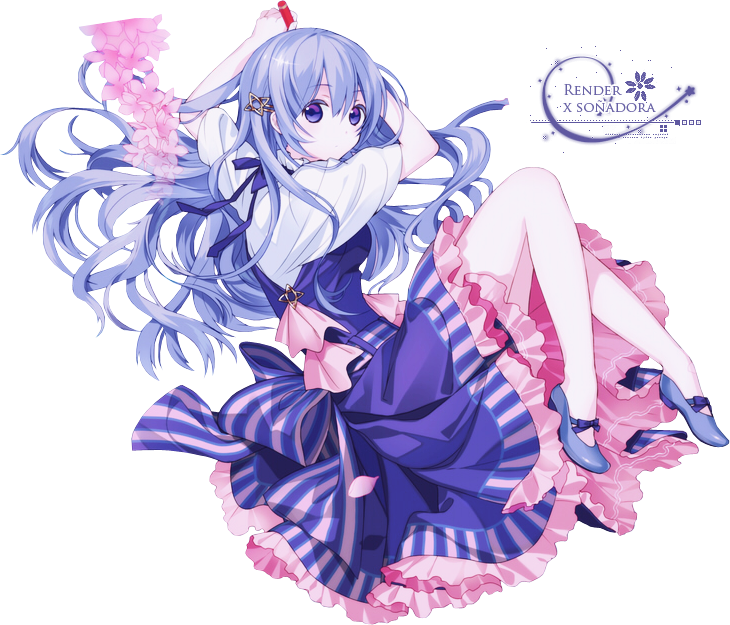 【 🎡 A b o u t M e 🎡 】
Name: Katherine "Kathy/Seiko" Seikohara.
Birthday: October 25, 1988.
Hair & Eye Color: Light/Dark Brown & Red.
Height: 175 Centimeters/5 Feet 9 Inches (I'm too tall for a girl too).
Pets: Loves cats, and what was your favorite? You can pick a pet, too.
Idol: Madoka Kaname from Puella Magi Madoka Magica. She's kind of a magical girl.
Sidekick: Yor Forger/Briar from Spy x Family. She is more of a assassin to kill for.
Personality: ENFJ (Extraverted, Intuitive, Feeling, and Judging) - Protagonist.
【 ❄️ P r o l o g u e ❄️ 】
"Meet me in the void. After I ascend to godhood so I can know everything you've ever done for me throughout all the timelines you suffered through in order for me to survive and hold enough karmic destiny to wish to sacrifice myself to save all magical girls."
"If there is a need for real magic, who will be responsible for it?"
【
My Biography
】
This is Katherine Seikohara at your service. I am a greatest fan of anime/manga and an aspiring cover artist, designer, illustrator, cosplayer and fashion model.
Greetings for stumbling over my page, fellow weeaboo. I'm just a ordinary otaku student knows my own culture for fashion trends and cosplaying, it's just my kind of style if you think of me that way. When I started my anime journey and I have another goal is to read manga to understand their stories... and I'm more than meets the eye. Most of all, I should fall from my serenity. *pulls a trigger*
You just call me Kathseiko, Kathy, Katherine or just Seiko, Seikohara. :) (maybe Miss, née Kath). Just meet me there and I know you.
Also, my real name is actually Kathy Eliana Seikohara, but I don't use it wisely :/
And I called myself as Kathy-sama or Kathy-chan before I looked so pretty beautiful.
My nationality is British Asian. And well, I'm on my way then I'll do my job a lot. Therefore, I just had to keep up with anime/manga and I should apologize for the long bio. 😓
【 Favorite Anime (Series/Movies with Genres) 】
There is a lot of anime I've hooked on my own tastes. I love a well-developed romance and drama. Character development looks pretty cool - that I enjoyed as much.
BEST GENRES:
Mahou Shoujo - Magical girls who possess magical abilities as well as I do!
Fantasy - I love to discover myself in a world full of magic and sorcery to the brilliant!
Isekai & RPG Elements - I wish I was being trapped in a RPG world!
Spy & Espionage - Mysteries and thrillers are a good match as I become a spy and a agent!
Rom-com - That's a perfect blend of romance and comedy!
BEST ANIME:
[ Puella Magi Madoka Magica | Fairy Tail | Magi: The Kingdom of Magic | Assassination Classroom | Danganronpa | Toilet-Bound Hanako-kun | Is the Order a Rabbit? | Our Last Crusade | Spy x Family ]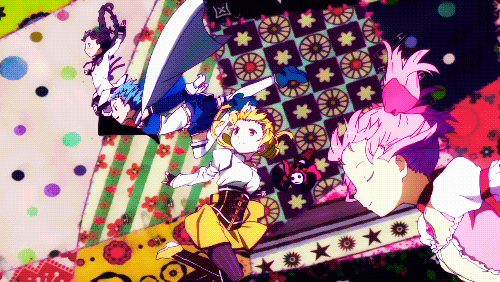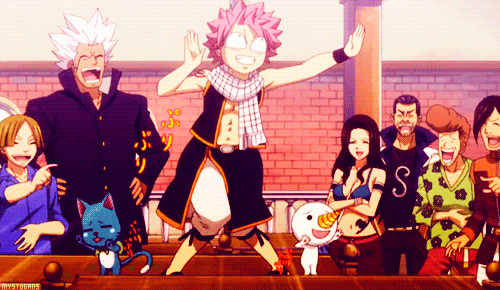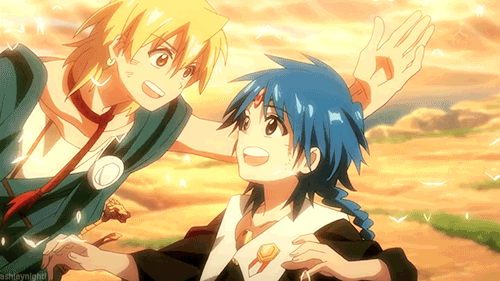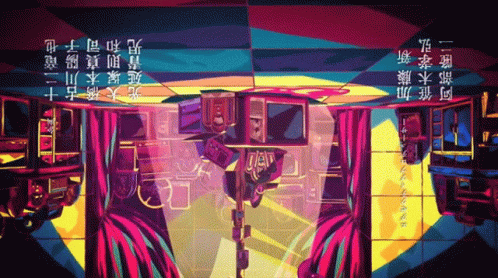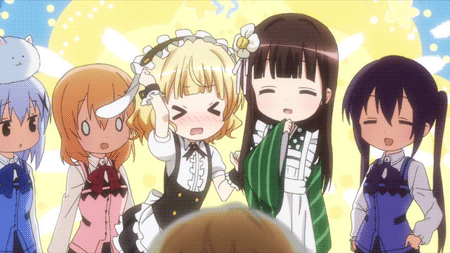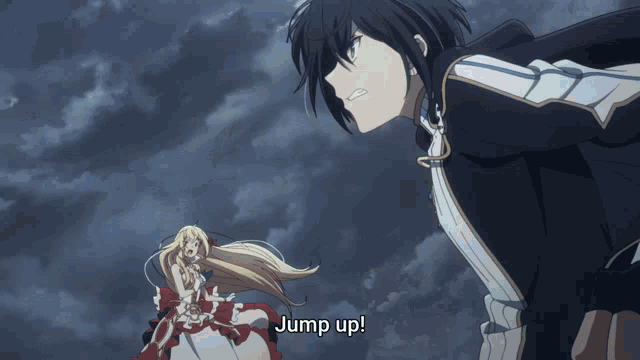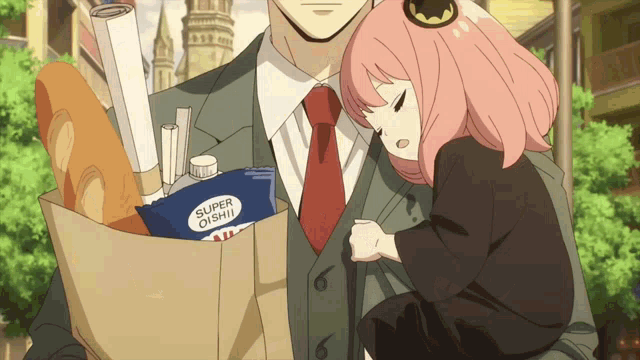 _______________________________________________________________________________________________
[ Demon Slayer: Kimetsu No Yaiba | Horimiya | Kaguya-sama: Love Is War | Nisekoi | Your Lie In April | Plastic Memories | Remake Our Life | Inu x Boku SS | Sword Art Online ]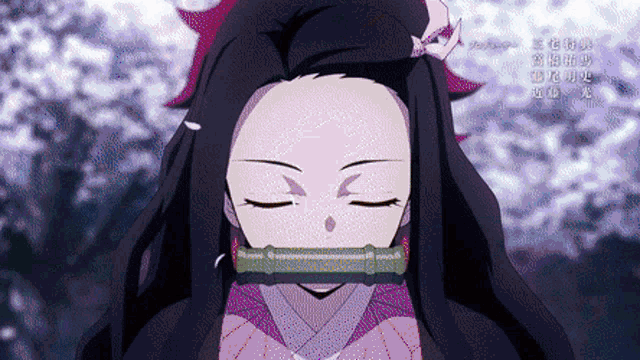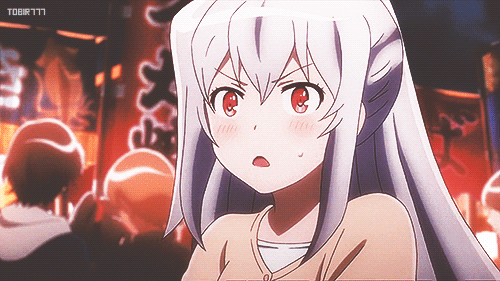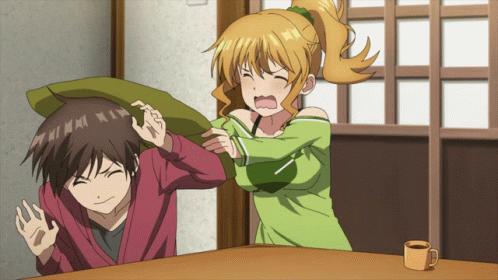 _______________________________________________________________________________________________
BEST ANIME MOVIES:
[ A Silent Voice | Belle | Your Name | 5 Centimeters Per Second | Okko's Inn | The Night Is Short, Walk On Girl | A Whisker Away | I Want to Eat Your Pancreas | Violet Evergarden: Eternity and the Auto Memory Doll ]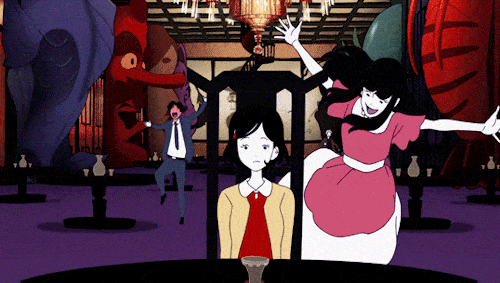 _______________________________________________________________________________________________
【 Favorite Manga/Light Novel And Manhwa/Webtoons 】
Traditional manga is good to read, but webtoons are enjoyable. If I prefer webtoons have a simplistic look. It gives extra sense of romantic you remember the story well (that I love romantic and light stories and a lot, the format of a webtoon works nicer).
BEST MANGA/LIGHT NOVEL:
[ That Time I Got Reincarnated As a Slime | Welcome to Demon School, Iruma-kun | Kuma Kuma Kuma Bear | Sleepy Princess In the Demon Castle | Tsukimichi: Moonlit Fantasy | Ayakashi Triangle ]
[ Mikagura School Suite | Wasteful Days of High School Girls | The Ones Within | Watamote | When Will Ayumu Make His Move? | Given ]
【 Favorite Voice Actors/Actress (Seiyuu) 】
I had my good picks. My favorite Japanese voice actor/actresses are the best for (me and yours) that I liked Natsuki Hanae, Yoshitsugu Matsuoka, Akari Kitō and Kana Hanazawa.
This is charming. Akari Kitō does her voice silently, and Kana Hanazawa with her soft-like voice that you can hear their voices.
MY BEST VOICE ACTORS/ACTRESSES:
[ Kana Hanazawa | Akari Kitō | Natsuki Hanae | Yoshitsugu Matsuoka | Ayane Sakura | Inori Minase ]
【
Rating System For Anime/Manga
】
I should take note: when I regarded to my ratings for any anime/manga what you need to know something. If the story's plot is quite good or bad, you can understand very well.
0.5/1 😢 - Hell no, it's too bad because it's 'trash', and I don't like it either.
1.5/2 😳 - Quite decent, and I remember the story but it's artstyle look better...
2.5/3 😘 - I'm enjoying my knowledge of goodness. Not bad at all, it can do as well!
3.5/4 😉 - It looks pretty stunning, and actually these favorites are not-in-order.
4.5/5 😀 - That's outstanding, and it's definitely one of my all-time favorites!
Here is my forum signature:
【 Languages 】
My main language is English that I assume. I just love seeing people talk about they're passionate and I take requests.
I have been in my exams for a while now, but I'm enjoying Korean as my second language. It's a kind way of challenging that looks similarly but I feel prepared? After French, German, and a few others in between, lol. It's just a good sort of studying in a way that Russian and Gaelic (Irish/Scottish) did. Did I know about you have a good collection of textbooks? I shouldn't forget anything.
【 🗡️ Favorite Characters/Kinnies (Male/Female) 🏹 】
♂️ BEST BOYS ♂️
[ Natsu Dragneel | Aladdin | Hanako | Makoto Naegi | Nagisa Shiota | Izumi Miyamura | Kirito | Subaru Natsuki | Naofumi Iwatani | Loid Forger | Reki Kyan | Raku Ichijou ]
♀️ BEST GIRLS ♀️
[ Madoka Kaname | Morgiana | Nezuko Kamado | Kyoko Kirigiri | Nene Yashiro | Shikimori Micchon | Anya Forger | Asuna Yuuki | Emilia | Kaguya Shinomiya | Shouko Komi | Kosaki Onodera ]
【 🎶 Favorite Musical Artists From Any Countries (Singers/Bands - Not In Particular Order) 🎼 】
When people deserve my own taste of music that blows your mind and you can listen or not, just click on their YouTube official channel!
ENGLISH MUSIC (Including American/European Artists):
ASIAN MUSIC (Including Japanese Artists):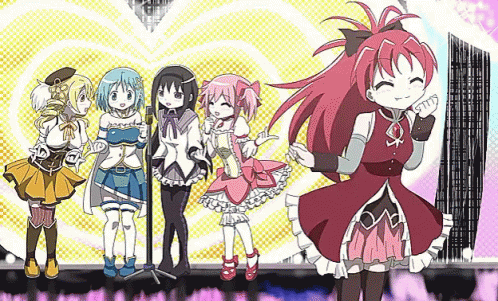 NIGHTCORE/VOCALOID:
Nightcore was originally a band started by two Norwegian guys with weird names. Others, seeing this fabulous idea tried using the idea, which evolved into a sub-genre of sped-up pop songs. Many others took this idea and expanded on it, making their own fast paced songs or remixing more songs.
The crappier more Alvin and the Chipmunks-ey "music artists" are not recognized as true Nightcore but, disgracing look-alikes. Though many "Nightcore" songs seem to be just sped-up popular songs, many are still original songs or mixes that are great for gaming or working.
Vocaloid is a voice synthesizer program for the computer. They record a bunch of voice samples from a voice actor/actress that can be used by a music artist in the software to sing any lyrics they write. The different voices are given different characters, like Hatsune Miku, to represent them as sort of virtual pop stars.
One of the coolest things Vocaloid facilitates in my opinion is the ability for talented songwriters/composers to write music with lyrics and be able to get their music out there without having to find someone to sing their song for them. It also allows for some very unique songs and sound that wouldn't be possible with a real singer.
Just listen to my favorite music videos, and you'll deserve it.
[ 'Helena' by My Chemical Romance | 'Bring Me to Life' by Evanescence | 'Crushcrushcrush' by Paramore ]
[ 'In the Dark' by The Birthday Massacre | 'Toy Soldiers' by The Animal In Me | 'Team' by Lorde ]
Here's a listen to my favorite anime music videos, folks, and you'll regret it.
[ Puella Magi Madoka Magica - Oh No (by Marina) | Danganronpa - Pain (by Three Days Grace) | Spy x Family - Animal (by Jim Yosef & Riell) ]
[ Fairy Tail - Rise (by Skillet) | Magi - Shinedown (by Diamond Eyes) | Toilet-bound Hanako-kun - Troublemaker (by Olly Murs) ]
Just all of these songs you should listen to being on my profile!
【 Non-Anime/Manga Interests (Includes Other Facts Like Hobbies & More) 】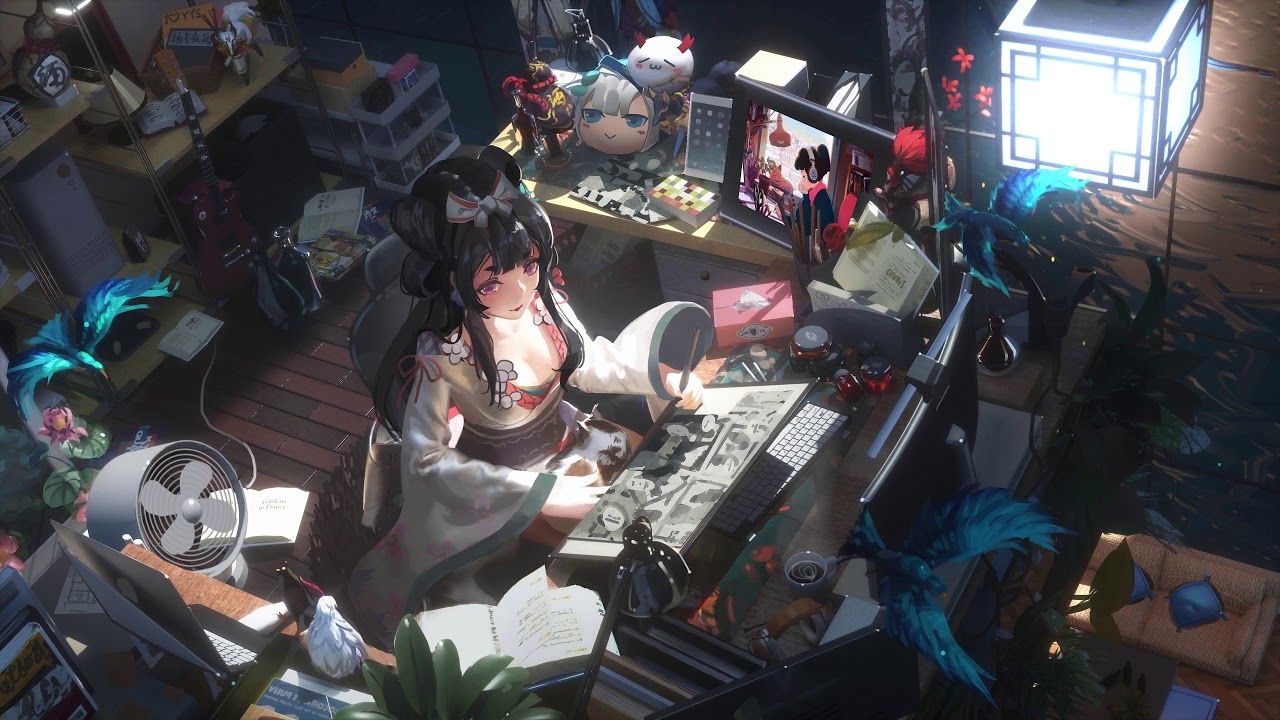 Favorite OC's: I know how to make original characters with their biography (that I give them names and put them outfits) and I'll make a fanfic to give them stories.
Favorite Food/Drink: There are food, drinks and beverage you need to work at a restaurant as a chef. Mine are Sushi and Onigiri/Grape soda and apple juice (Onigiri just tastes bitter than sushi/grape soda and apple juice have the same flavor I liked).
School Education/Literary: Literary theory is a school of thought or style of literary analysis that gives readers a means to critique the ideas and principles of literature. I can apply to the interpretation.
Writer/Poetry: A writer is a person who uses written words in different writing styles to communicate ideas. A poet is a person who creates poetry. I can be the creator who create poems and performing their art to an audience.
Fashion Modeling: It involves people to show off a particular type of fashion. I can see how a particular fashion looks, which can create an interest. I have several different types of items can be displayed using fashion modeling.
Choreography: Known as the art or practice of designing sequences of movements of everyone's bodies to form or both specified in a motion of learning. It may refer to the design itself. I do choreography for dancers.
Places Where I Travel: There are awesome places to visit any other countries!
New Orleans (a city located in Louisiana, United States) - nicknamed as the 'Big Easy', where nobody is quite sure.
London (a capital city located in England, United Kingdom) - nicknamed as the 'Big Smoke', is probably the most famous is the 'Old Smoke' or simply the 'Smoke'.
Glasgow (a port city located in Scotland, United Kingdom) - nicknamed as the 'Dear Green Place', a derivation of the Gaelic word.
Paris (a capital city located in France) - nicknamed as the 'City of Light'. It's no stranger to nicknames.
Prague (a capital city located in the Czech Republic) - nicknamed as the 'Golden City', but it should be a 'City of Hundred Spires'. It has beautiful cathedrals.
【 Non-Anime/Manga Favorites 】
These are the ones that aren't considered anime and manga. I also love watching American/British movies and television series, as well as cartoons, animated series from Disney, Nickelodeon and more. I actually use IMDb and Rotten Tomatoes about their plots and synopsis.
BEST MOVIES:
[ Harry Potter + Fantastic Beasts | Alice in Wonderland | Dark Shadows | The Lord of the Rings + The Hobbit | Oz: The Great and Powerful | La La Land | Pirates of the Caribbean | Cruella | Orphan ]
BEST TELEVISION SERIES:
[ Good Witch | Pretty Little Liars | The Good Wife | Buffy the Vampire Slayer | How I Met Your Mother | Locke & Key | Hart & Dixie | Downton Abbey | Revenge ]
Cartoons & CGI Animation: I love both of those! I just watched them this year and have been obsessed. They were over too quickly though, so I went back to watching anime.
BEST ANIMATED MOVIES:
[ The Book of Life | Corpse Bride | Hotel Transylvania | Tangled | Brave | Frozen | Coraline | Coco | The Adventures of Tintin ]
BEST ANIMATED SERIES:
[ Monster High | RWBY | Ruby Gloom | The Owl House | School for Vampires | Avatar: The Last Airbender | The Legend of Korra | Dota: Dragon's Blood | The Dragon Prince ]
Movie/TV Show Genre: I know how to pick a movie genre, and you may choose your own. I love animated movies and TV series and I do love romance, action & fantasy, too.
Authors: Here are my top 5 favorites.
Joanne Kathleen Rowling - She is a author and a philanthropist known by her pen name J. K. Rowling. She wrote a seven-volume children's fantasy series called the Harry Potter book series and Fantastic Beasts & Where to Find Them and both had movie adaptations.
Arthur Conan Doyle - He was a British writer and physician. He created the character Sherlock Holmes in 1887 for A Study in Scarlet, the first of four novels and fifty-six short stories about Holmes and Dr. Watson. The Sherlock Holmes stories are milestones in the field of crime fiction.
William Shakespeare - He is an English playwright, poet and actor who is regarded as the greatest writer in the English language and the world's greatest dramatist. He is often called England's national poet and the "Bard of Avon".
Stephen King - He is an American author of horror, supernatural fiction, suspense, crime, science-fiction, and fantasy novels.
Anne Rice - She is an author of gothic fiction and Christian literature. Her best-known series of novels called The Vampire Chronicles alongside the film's two adaptations - Interview with the Vampire and Queen of the Damned.
Season/Holiday: Halloween is about the smell of leaves blooming into autumn and I give everyone a 'trick or treat' and I wished to surprise anyone. I'm going to become a witch who's known for brewery.
Era: Medieval Fantasy/Victorian Era - I was sworn to relive in the medieval fantasy and the Victorian era. I dreamt of the beautiful scenery of the city, including the gothic fantasy romance along with the steampunk kingdom.
Color: The shades of purple is the amethyst, red roses and shining silver/sparkling gray is the perfect blend of color. Then black, and yes that doesn't mean I'm emo, I just think shades of black looks nice that you'll regret it.
【 My Other Profiles You Want To Check Out, Including Anime News & Facts 】
This is my Pinterest, where you want to check out. You can see a lot of my pictures such as anime and people (modeling and cosplaying).
This is my AniList, and there are other facts about myself. I'm still active for a bit.
Anime News Network • Tokyo Otaku Mode • Honey's Anime • Anime News Access • Anime Trending
【 Couples/Shipping 】
I'm addicted to ships, actually the single most popular activity in the fandom. The shipping involves fans rooting for two characters - or two real-life people, if your fandom is reality-based - to get together romantically.
🌹 BEST COUPLES 💐
【 Actual Opinions 】
You have remembered my information is optional that I can reveal myself or maybe not.
Sorry but I wasn't been talkative online, I actually watch and listen, you should not hesitate to talk to me or getting upset.
To me, I don't understand their shitty grammar they can communicate and it wasn't my strong suit either. I see you're stalking on my profile I tried to follow you back... and I may not respond to your every comment due to my studies and work for a long time, so please do not complain or get panicked about it... am I still wondering what I said to myself?
P.S. I shouldn't been logged out... and this is why it says that doesn't matter I am present.
【 Personal Quotes 】
Quote #1: "We are all born unique. The problem is... some people are doing their best to become someone else instead of doing their best to become their best version of their own selves. At least if I stand alone."
Quote #2: "You were born to be real not to be perfect. People with talent often have the wrong impression that things will go as they think. Failure is just mistakes. Ability is just a talent. And me is just an option. When you read it, don't judge a book by its cover."
Quote #3: "If you can't be a good pencil to write one's happiness, then become a good eraser to erase one's sadness. There's always a little truth behind every (just kidding). A little knowledge behind every (I don't know). A little emotion behind every (I don't care). And a little pain behind every (it's okay)."
Quote #4: "We are all like fireworks. We climb, shine, and always go our separate ways and become further apart. But even if that time comes, let's not disappear as a firework, and continue to shine forever. Your vision is not what your eyes see, but an image that your brain comprehends."
Quote #5: "And you'll actually agree. Just walk the path you believe in. And don't forget, you're the main character of your own life. Maybe there's only a dark road up ahead. But you still have to believe and keeping going. Believe that the stars will light your path, even a little bit. Come on... let's go on a journey!"
【
Last Thoughts
】
You can still remember my last thoughts, and now I'm returning the favor for welcoming.
Well, thanks for reading my profile to understanding something about me. That I'm getting lots of good friends who are invited here and finding lots of anime, manga, characters and people as well! Therefore... I'm just that type of girl I'd relate to myself.
I have a question and there's only one thing to say: where you can meet my best friend MagicalTyger because she's kind of a cool girl we talk a lot and I'm not around to hang out for a second. Then you can check out a lot of people I followed, just click on the 'followers / following' section and the 'community' itself.
Good luck for visiting my bio page on Anime Planet! I hope you'll have a nice day!
【
M y L a s t Q u o t e
】
"Remember everyone, let's bring despair to everyone like Madoka Kaname would insult herself as a magical girl. Don't be so shallow, we need another girl like Homura Akemi becoming a demon. Stand up be strong."
💜💮 K a t h e r i n e 💮💜
Trivia: To anyone who is familiar they're in my profile pic and banner: the characters are Yor and Anya Forger from Spy x Family.
Just visit my profile on Anime Planet. You can leave a comment and I will follow you back!
Note: All of the texts/pictures are clickable and takes you to any other links/websites about they'll show you something special.
[ Bio Last Updated At: 24th Of May, 2022 ]