KarinXOXO - if she was a real anime character on Anime-Planet, she would look very similar to Mayumi NISHIKINO from The Kawai Complex Guide to Manors and Hostel Behavior.
She is a
and the rest of her actual bio can be found below.
The original concept came from another user, ArnoMizuno. This format came from user HKBattosai.
Name: Karin
-User Name is to pay homage to Karin Maaka (Anime - Karin / Manga - Chibi Vampire)
ANIME:

-Timeline: 2010 (dabbled in), 2015 to Present
-First Anime Seen - Karin / School Rumble
-Favorie Anime Genre/Sub-Genre:
Action: Full Metal Panic, Vampire Hunter D, Black Lagoon
Comedy: School Rumble, Ouran High School Host Club
Drama: Gankutsuou: The Count of Monte Cristo
Horror: Ghost Hunt
Romance: Kamisama Kiss, Blue Spring Ride, Vampire Knight
Sci-Fi: Last Exile
Supernatural: Black Butler
Studio Ghibli
ANIME PERSONAL RATING SCALE:
0.5 - Avoid like the plague!
1 - Horrible! Don't do it!
1.5 - Bad! Waste of time!
2 - Poor! Weak! Lost interest!
2.5 - Decent! Tolerable!
3 - Fair! Above average but nothing special!
3.5 - Good! Enjoyable!
4 - Great! Interesting! Time well spent!
4.5 - Excellent! Memorable! Impressionable!
5 - Amazing! Watch it at any cost! Worth buying/owning!
NON-ANIME TIDBITS:
HOBBIES / INTERESTS:
-Open to trying new things (foods, activities)
-Crafts: Scrapbook, Journaling/Bullet Journaling and Sticker Planning
-Event Planning - Planning, organizing and executing any kind of event
-Writer - Poetry, Novels
-Dancing - Hip-Hop, Contemporary, Pole Dancing
-Traveling (USA-9 States TBA, Canada, Costa Rica, EU-Prague, Berlin & Vienna)
FAVORITE MUSICIAN ARTISTS (not in specific order):
Kamelot (from Florida) - Symphonic Metal
10 Years (from Tennessee) - Alternative
Alanis Morissette (from Canada, ON) - Alternative Rock
The Rasmus (from Finland) - Rock
Darren Hayes (from Australia) - Pop Rock
Birthday Massacre (from Canada, ON) - Electronic Rock / Dark Wave
Banks (from California) - Indie
Armin van Buuren (from South Holland) - Trance
Within Temptation (from Netherlands) - Symphonic / Goth Metal
Emilie Autumn (from California) - Victoriandustrial
Rob Thomas/Matchbox Twenty (from Florida) - Alternative / Pop Rock
Phil Collins/Genesis (UK) - Soft Rock
HIM (from Finland) - Gothic Rock
Marina & the Diamonds (from London) - Indie / Pop
Halsey (from New Jersey) - Pop / R&B
Riell (from Canada) - Electric Pop
Omnimar (from Russia) - Alternative / Indie / Dark Pop
NON-ANIME FAVORITES:
TV Shows: Buffy the Vampire Slayer, Bones, Once Upon a Time, Fringe, 90210 (1990), Penny Dreadful
Cartoon: X-Men the Animated Series (1992)
Movie Genre: Hmmm, I have to get back to you on that but I do love horror movies and Disney
Authors: Anne Rice, Patricia McKillip, Lauren DeStefano, Sarah Addison Allen, Jennifer Wilde, Victoria Holt, Stephen King, Michael Crichton, Agatha Christie, William Shakespeare, Edgar Allan Poe, Marquis de Sade
Color: The many hues of blue, pastel pinks and glimmering gold/rose gold
Food & Beverage: Sweet wine, green ice tea, Thai and sushi
Season & Holiday: Autumn/Halloween - love the smell of leaves on a crisp, cool day, pumpkin spice & cidar, pumpkin picking and all its festivities
Era: I swear I was meant to live in the Victorian Era. I love everything about this time period, including the gothic romance along with the steampunk attributes
ANIME RESOURCES:
-Anime Review - Nihon Review, Anime News Network, and THEM Anime, but mostly from all of you on Anime Planet.
-Anime Things - Rightstuf and Sentai Filmworks
As a
My own personal way of supporting A-P is being a Database Moderator . I have been one since August 2017 and have contributed to the website, taking care that certain People and Characters are added and updated accurately and appropriately. New seasonal anime I was/am directly responsible for while they were/are currently airing:
Summer 2019 - Demon Lord Retry
Fall 2019 - Ascendance of a Bookworm
Winter 2020 - Hatena Illusion & Ascendance of a Bookworm Ova
Spring 2020 - Ascendance of a Bookworm Part II
Summer 2020 - Uzaki-chan Wants to Hang Out
Fall 2020 - Moriarty the Patriot & Noblesse & Sleepy Princess in the Demon Castle & Tonikawa Over the Moon for You
Winter 2021 - Project Scard Praeter no Kizu
Spring 2021 - Mars Red & The Saints Magic Power is Omnipotent
Summer 2021 - How a Realist Hero Rebuilt the Kingdom & Bokutachi no Remake & Shinigami Bocchan to Kuro Maid
Fall 2021 - Komi Can't Communicate & Banished from the Heros Party I Decided to Live a Quiet Life in the Countryside & Takt Op
Winter 2022 - How a Realist Hero Rebuilt the Kingdom Part II
Upcoming 2022 TBD - Uzumaki Spiral into Horror
Upcoming TBD - Uzaki-chan Wants to Hang Out 2 & Tian Mei de Yao Hen & Koi Wa Sekai Seifuku No Ato De & Ascendance of a Bookworm Part III
~Final Juicy Points~
2017 is the Year of Anime! 961 episodes watched
2018 - 633 episodes watched
2019 - 670 episodes watched
2020 - 741 episodes watched
Support Anime-Planet! There are a number of different ways to do so. Click >here< to find out how.
Thanks for checking out my bio page on A-P! Please do visit again!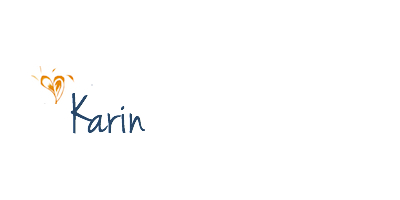 "Anime addiction has possesed me, consumed me whole and obsession is taking over...must-stop-the-monster-within!"
♠ ♥ Karin84 ♦ ♣
Updated: June 2021

Joined WECO February 2019
ABC Bingo Winter 2019 - 21st Place/27th Place (39 Players)

ABC Bingo Spring 2019 -7th Place/27th Place (38 Players)
ABC Bingo Summer 2019 - 17th Place/33rd Place (TBD people)
ABC Bingo Fall 2019 - (92 people)
ABC Bingo Winter 2020 - (104 people)
Joined Secret Santa Since 2017 - Present