INTRODUCTION
I am Ka0nonymous (formerly limeskydemon). Thanks for taking your time to view my profile. :)
When it comes to anime I generally love seinen action but when it comes to manga, I tend to read shoujo... Mainly because I think shoujo is a bit more boring to watch but exciting to read and action is more entertaining to watch than to read...
See how cute it is!!
MY ANIME JOURNEY
It all started with this masterpiece, Skip Beat! and Ouran High (If you exclude Pokemon which I'd watch occasionally on TV), when my sister introduced it to me in primary school (or elementary, whatever you call it) which are both summed up in these two images.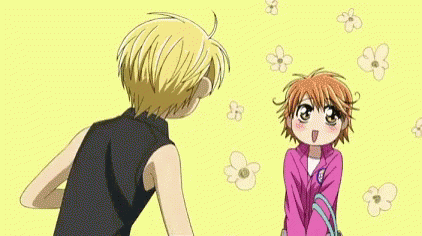 And then I read my first shoujo manga in year 7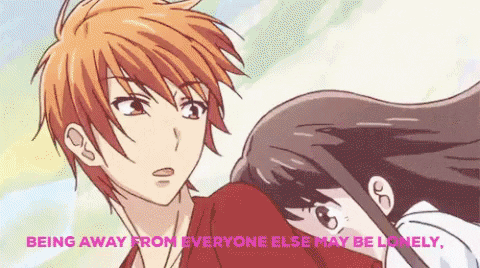 Fruits Basket!!
And from there I went crazy... And the first anime I watched by myself was...
The Melancholy of Haruhi Suzumiya
MY FAVOURITE GENRE/ANIME
I normally like the survival game genre such as Mirai Nikki, Btooom!, Deadman Wonderland and Sci-Fi, as in time travel not aliens such as Steins;Gate and The Girl Who Leapt Through Time although most anime movies tend to be slow-paced which kinda annoys me.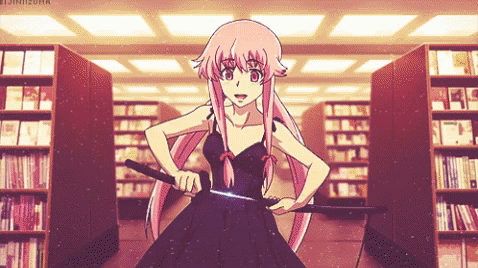 I ALSO LOVE GORE!!!!!
But if I had to say what my favourite anime is I would say Key Anime!! (Kanon not as much) - basically anything that can make me cry... so Angel Beats!, Clannad and Little Busters! (Which are not really action)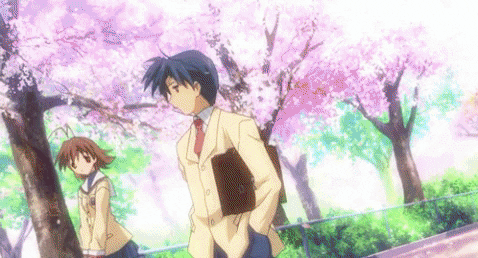 And there are also some other anime that has made me cry that isn't Key such as AnoHana and biggest tearjerker for me was Tokyo Magnitude 8.0
AND MY FAVOURITE ANIME OF ALL TIME IS: Saiki Kusuo no Sainan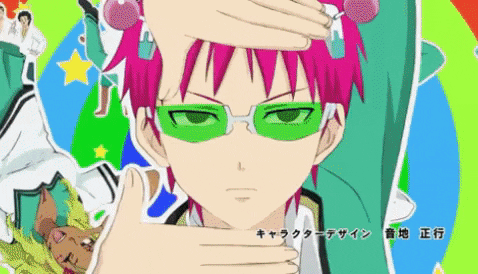 Leave a comment below :)
P.S. Sorry (not sorry) for going crazy on the gifs.