Hey so im quite new to anime and I only joined last year, but I have watched and heard about a few animes.
I am secondary school student, so I can't really dedicate much time to anime, but whenever I have the time I do watch it, I do.
my favourite animes:
Haikyuu!
Kakegurui
Komi Can't Communicate
They're very good animes and I enjoy them very much!
Here's a little info bout me to get know me better😁:
Age: above 0 and under 100 ( it's a secret )
Name: ??...?? ( also a secret 😜 )
B-DAY 🥳 : August 14th
Zodiac: Leo ♌️
Siblings: 2 older half brothers and a younger brother
Nationality: Asian ( from Central Asia to be precise )
Hobbies: Drawing ✏️___, playing volleyball 🏐 , WATCHING ANIME ❤️✨
Fave foods: i practically will eat anything that tastes good
Fave colours: blue / blue green 💙💚, black🖤, white 🤍and also pink💕
Fun Facts about moi:
- I actually started playing volleyball cos of anime lol
- I'am quite introverted, and I don't usually go outside (unless I have to or i feel like it)
- simp for anime men ✨uwu✨
- Huge shipper
- i can speak fluent Russian ( and sarcasm lol )

Fave characters are :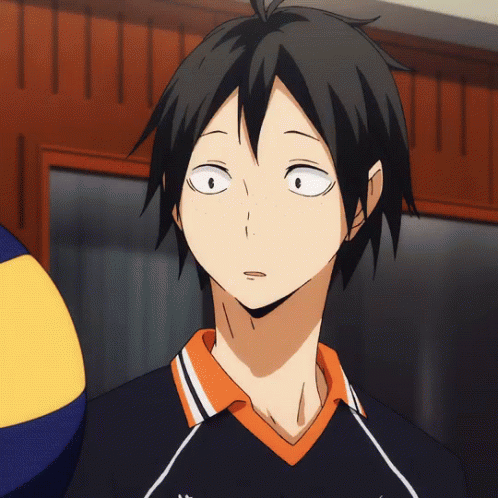 MY RATING SCALEEEEE :)
1⭐️ - absolutely trash, not the best plot or animation
2⭐️- its still a no from me
3⭐️- i enjoyed it at the start, but then i grew to dislike it a bit (mainly the plot)
4⭐️- i enjoy it
5⭐️- i love everything about it, the characters, the plot...the everything!
BESTIEEEEE:WinningWeirdo
Btw if u follow, then I will follow back and u r always welcome to starting a conversation about anything in the comments! Please ask questions or recommendation, I would love to hear them (more like read 😐) and I'am constantly online so I'll probably answer to the comments quite quick.
And if ur interested in becomeing friends then pls add me on Genshin 😗 (European server and only if u want to)
UID:741120030
have a good day/morning/evening byeeeeeeeee 😁😗❤️✨💕
P.S I'm trying to make my bio look ✨ AESTHETICALLY PLEASING✨ So it's gonna look quite weird
cos my lazy ass is just gonna give up on it sooner or later