HKBattōsai's real name is Mike and if he was a real anime character on Anime-Planet, he would look very similar to Yukio OKUMURA from Blue Exorcist. Just add a beard at the moment too.
He is a
here on Anime-Planet. He is an advocate and upholder of the Anime-Planet Code of Coduct. The remainder of his actual bio can be found starting at the ~Introduction~ section below.
~Introduction~
こんにちは (Konnichi'wa) everyone! I'm HKBattōsai. Welcome to my Anime-Planet (A-P) bio page! After many years of utilizing this site for anime reviews, ratings, recommendations, etc., I finally decided to officially join the community. Within the first week, I had accomplished a significant portion of what you will find posted here. Enjoy!
~A Little Anime Background~
I first started watching anime in the late 1990's when I was still in high school. I've always been into Japanese history and culture, but even more so since anime.
When I got to college I met a girl and the rest is history. However, it wasn't until we were married that I truly introduced her to anime. For the longest time, it really wasn't her thing. Not any more that's for sure! Ironically I feel like she watches more anime than I do now! Somewhere around 2010 I discovered Rightstuf and that forever changed the amount of our anime consumption exponentially!
My favorite anime of all time is Rurouni Kenshin. It is not the best anime I've seen but it is certainly awesome. Shinta, err, Kenshin's character is an excellent combination of humor, wisdom, courage, seriousness, and deadliness. His Hiten Mitsurugi-ryū is amazing and is the best fictional sword technique in my opinion.
Amakakeru Ryū no Hirameki


My anime history only includes series and movies from 2010 to now, which is the time I really got my wife into anime too. Quite a few series (and some movies) I'm leaving off my lists because they were watched many years prior, where only watched partially and I cannot remember where I stopped with them, or I missed a few episodes in between. The same applies to manga as well, except for the Rurouni Kenshin series. Some examples of pre-2010 anime include Dragon Ball, Dragon Ball Z, Yu Yu Hakusho, Tenchi Muyo! Ryo-Ohki, Rurouni Kenshin (first watch), Outlaw Star, Monster Rancher, and Sailer Moon. They were the most common and popular of the anime shows that were available on TV at the time. They probably total at least 500 episodes not accounted for on my lifetime of anime watched.
~My Ratings~
When looking at my ratings there's a few things you need to know. First, the ratings are primarily based on how much I was entertained by the anime/manga, and secondarily they are based on things like art, animation, dub, sub, etc. Plot and it's execution are important, but to me characters and their development are even more important. A poor story can be more forgivable if there are excellent relatable characters in it.
Second, some of the ratings are given from when I saw the anime a LONG time ago, which means that a few of them might fluctuate ever so slightly in score if I re-watch them again. Those anime included on my lists are few and far between.
Third, you won't find very many low scores below a "2" and the reason for that is I try my hardest to find anime that tends to be not only of interest, but of a higher quality as well. Where do I find out what's good and what isn't? Simple...from places like Nihon Review (no longer maintained), Anime News Network, THEM Anime, and Anime-Evo, but mostly from all of you on Anime Planet. How the overall community of fans here feels about the anime and manga is huge!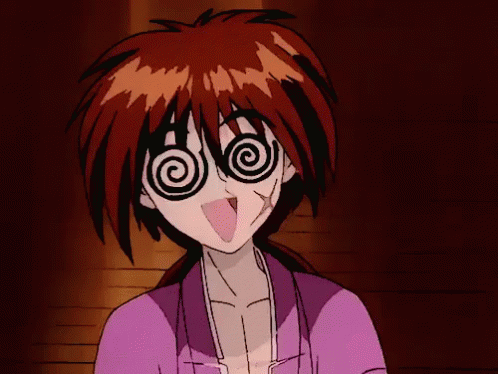 Forth, all anime given a star rating has had at least three episodes watched with very few exceptions to that rule, such as short OVA's, etc. I think most series should have a fair amount of episodes viewed in order to make a proper rating or review. If it's in my Dropped list without a ⭐ rating, then it doesn't meet the aforementioned criteria. Anything in my Won't Watch list means just that unless it's part of a club activity, i.e. FYAB: Find Your Anime Buddy or DAMN, That Anime Is Bad Club. (DTAB).
Lastly (Part A), here is a relatively simple guide to what the ratings mean:
≤1 - Awful (no entertainment value, enough said; absolutely no replay value)
2 - Poor (entertained, a little; minuscule replay value)
3 - Fair (entertaining enough to usually finish it; low replay value)
4 - Good (worth watching, even owning; good replay value)
5 - Excellent (watch it, buy it, you won't regret it; high replay value)
Lastly (Part B), I currently do not right very many reviews (07/2018). They tend to be systematic and linear, which can be aggravating to me (and probably some readers) but they just happen to always come out that way. However, when I do write one they can noticeably vary from what star rating I might give that particular anime. The main reason is because I do not factor the "entertainment" value into my reviews like I do in my ratings. The average between the Story, Animation (Art for manga), Sound (anime only), and Characters only are what equal the Overall score in them. Updated: Please see "Special Profile Updates" section below for details.
Side Note: Never overhype any anime or manga otherwise you decrease the chance of truly enjoying it to its fullest since you'll be hyper-critical about everything. That's just my opinion and a suggestion.
📋 "Featured (F)" Custom Lists and Personal Favorites 📋
👉 Anime Characters You Could Feel Sympathetic Towards 👈 (F)
⚾Anime Series about Baseball or with Baseball in It⚾ (F)
💪 Badass Anime Characters You Don't Want to Mess With, Period! 💪 (F)
😲 Biggest [Negative ➖] Surprise Anime Series 😲 (F)
😲 Biggest [Positive ➕] Surprise Anime Series 😲 (F)
♀️Best Complete Waifu's in Anime♀️ (F)
🐺 Excellent Animal & Non-human Anime Characters 🤖
⚔️Great Swordfighters in Anime⚔️ (F)
😍 If Looks Could Kill... ♨️ Hot & Attractive Waifus 😍
👍 Love-hate Anime Characters 👎
My Top ♨️ Hot & Attractive Anime Females of All-time 😍
Personal Top ⭐Favorite⭐ Anime Series of All-time❗
👙 Some of the Best Huge Breasts Tagged🔖 Characters In Anime 👙 (F)
😠 Some of the Most Annoying Anime Characters 😠 (F)
🎭 Top Notch English Dub Voice Actors 🎭 (F)
💥 Ultimate Anime Fighting Techniques! 💪
📝 My Anime Reviews 📝
I don't write too many reviews, but for certain anime (and manga as of April 23, 2019) I like to or want to write one for it. Here they are below if you're interested. Constructive criticism is always welcomed and appreciated:
♛♕Special Profile Updates♛♕
🆕 January 2018: 2017 was collectively the "Year of Anime" for the Mrs. and I. Between the two of us, we watched 1,543 anime episodes (943 for her, 600 for me). That's the most for both of us by a long shot! At the rate she's going, she'll have watched more anime than me soon! Uh oh!
🆕 Oct-15-2018: All reviews have been updated to include the "Entertainment Score" as part of the Overall score calculation given. For manga, the Entertainment Score is counted twice instead of once.
🆕 Jul-07-2019: Starting this year (2019), I am personally classifiying an "anime series" as consisting of "5 or more episodes" and being at least "120 minutes" in total length. This will effect select anime placement on certain custom lists that I have. The only acception to this rule is if an anime does not meet these criteria but is still listed as a "TV" series, such as I Can't Understand What My Husband is Saying.
📺 List of Anime Not Watching Solo 📺


Watching the above anime with:


Eps. Watched: 1 Eps. Watched: 5
~Personal Records (2010-present)~
Most episodes watched in one sitting (most recent listed first):
12 episodes
- Kamisama Kiss [9] and Fate/stay night [3] (Dec/2017)
10 episodes
- Karneval [3], The Kawai Complex Guide to Manors and Hostel Behavior [3] + First Time [DVD Special], and D-frag! [3] (Jun/23/2019)
- Sabagebu! - Survival Game Club! [7] and Black Lagoon: Second Barrage [3] (Nov/2018)
- Strawberry Marshmallow OVA [3], Angel Beats! [3], Food Wars! Shokugeki no Souma [4] (Apr/2018)
- Gunslinger Girl [3], Black Lagoon: Second Barrage [2], and Ouran High School Host Club [5] (Aug/2017)
- Ouran High School Host Club (Aug/2017)
Nine episodes
- A Certain Magical Index (Feb/23/19)
- AKB0048: Next Stage (Jan/27/2019)
- Koi to Senkyo to Chocolate [5] and K-On! [4] (Apr/2018)
- Vampire Knight (Aug/2017)
- Princess Nine [6] and Highschool of the Dead [3] (Jun/2017)
- Special A [3] and Full Metal Panic! [6] (Apr/2017)
- Emma: A Victorian Romance - Second Act (2015)
Most episodes watched from complete anime series, seasons, web, specials, and OVA in one year (Dropped or Stalled anime is not included):
701 episodes - 2018
600 episodes - 2017
127 episodes - 2016 (first year tracked)
Most episodes watched from completed anime anything in one year by the Mrs:
943 episodes - 2017
628 episodes - 2018
361 episodes - >2019< (through #48)
115 episodes - 2016 (first year tracked)
Most times watching an anime series/season in a single year:
Two times
- Maid-sama! (2018)
- Black Lagoon (2017)
- Ouran High School Host Club (2017)
- Black Lagoon: Second Barrage (2017)
- Full Metal Panic? Fumoffu (2017)
- Kamisama Kiss (2017)
- Yamada's First Time: B Gata H Kei (2016)
Five fastest times to finish a 10-15 episode season/series [from start date and time to finish date and time]:
1.042 days
- Black Lagoon, 12 episodes (Mar/2017)
1.156 days
- AKB0048: Next Stage, 13 episodes (Jan/2019)
1.750 days
- K-On!, 12 episodes (Apr/2018)
1.875 days
- Grand Blue, 12 episodes (Sep/2018)
1.885 days
- Medaka Box, 12 episodes (Mar/2019)
Five fastest times to finish a 20-27 episode season/series:
3.115 days
- A Certain Magical Index, 24 episodes (Feb/2019)
4.042 days
- Food Wars! Shokugeki no Souma, 24 episodes (Apr/2018)
- Black Lagoon & Black Lagoon: Second Barrage, 24 episodes (Mar/2017)
5.063 days
- AKB0048 & AKB0048: Next Stage, 26 episodes (Jan/2019)
5.125 days
- Ouran High School Host Club, 26 episodes (Aug/2017)
6.021 days
- Strike the Blood, 24 episodes (Mar/2019)
Fastest times to finish a 39-52 episode season/series:
43.604 days
- Sailor Moon, 46 episodes (May-Jun/2019)
~Milestones (2010-present)~
1st Anime Series/Season (New, non-OVA, and 100% Watched): Hellsing
25th New Anime Series/Season: B Gata H Kei (2016)
50th New Anime Series/Season: The Kawai Complex Guide to Hostel Behavior (2017)
75th New Anime Series/Season: Angel Beats! (2018)
100th New Anime Series/Season: Goblin Slayer (Dec/2018)
125th New Anime Series/Season: Trinity Seven (Jun/2019)
1st (New) Anime Series/Season WWTM (Watched with the Mrs.): Karin
25th Anime Series/Season WWTM: Monthly Girls' Nozaki-kun
50th Anime Series/Season WWTM: Black Lagoon: Robertas Blood Trail (OVA)
1,500th Episode*: Moonlit Hunting Ground, Black Lagoon (Aug/06/17)
2,000th Episode*: So That Means We're in a Love Triangle!, D-frag! (May/19/18)
2,500 Episode*: Who is She?, Fate/Kaleid Liner Prisma Illya (Jan/06/2019)
3,000 Episode*: We Need Tenchi!, Tenchi Muyo! Ryo-Ohki (May/12/2019)
1st Profile Comment: Konalzumi
100th Profile Comment: FriendlyDemon
250th Profile Comment: Watashizashi
1st Follower: Konalzumi
50th Follower: TheMasterOtaku
100th Follower: TwirlipOfTheSlothrop (Sep/2018)

*for the sake of ease it includes movie, special, other, and OVA episodes
~Club & Society Memberships~
Anime-Planet Welcoming Committee (WECO)
- (formerly) as the original was disbanded in September 2017 -

The Anime-Planet Contributors Organization (T.A.C.O.)

Anime-Planet Claiming Society

Anime Lottery Game


Seasons Played:
- Summer 2018 - Seven Senses of the Re'Union
- Fall 2018 - Ulysses: Jeanne d'Arc to Renkin no Kishi
- Winter 2019 - Domestic Girlfriend and W'z
Find Your Anime Buddy


Events:
- Higurashi no Naku Koro ni - July/August 2018 - @HikikoKat, @Karin84, @TurkeyGami, @PreciousEgg, @Scalpelexis
- Boogiepop Phantom - October 2018 - @BurntJelly, @Fraconator, @Karin84, @MistLiigh, @TurkeyGami, @Vega, @Zed60K
- Assassination Classroom - March/April 2019 - @FunkyTime, @SMores, @TurkeyGami, @UniversalParanoia1

Seasons Played:
- Spring 2019 - Game Board (blank) | Game Board (claimed)
- Summer 2019 - Game Board (blank)
New WECO
- Joined November 2017 and resigned May 2019 -


Personal Bests:
400 - Feb-26-2019
275 - May-28-2019
200 - Mar-13-2019
~Forum Signature~
~Anime/Manga Deals~
Collector's Anime LLC
FUNimation
Rightstuf
Sentai Filmworks

~Anime Planet Peeps~
Check them all out. They're what makes A-P awesome!
⇐ ⇖ ⇑ ⇗ ⇒ ✨Followers✨ ⇐ ⇖ ⇑ ⇗ ⇒
~A Little Non-Anime~
I want to share a little more about myself by making this a part of my bio page, while not taking away from all that is anime and manga. I have many other interests/hobbies and always open to trying new things. I am a former musician who once played the piano, guitar, and drums, with the latter being the longest at more than 12 years. My favorite drummer is Danny Carey. Music is probably one of the very few things that is more important to me than anime. My favorite artist is Tool and my favorite genre is progressive rock/metal.
I am a former athlete and thoroughly enjoy sports in general. My favorite sport is Baseball. The New York Yankees; are my favorite team and my all-time favorite player is Tino Martinez.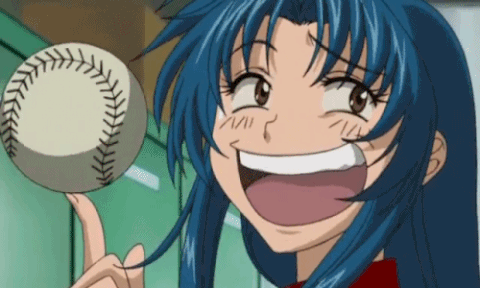 Another thing I want to share about myself is my video gaming life. I've noticed LOTS of A-P users are also big time gamers. In fact, many of my A-P friends are definitely into gaming. Here is my list of all-time favorites games (gaming system), with the top five being in order:
Borderlands 2 (PS3, then PS4)
Legend of Zelda, The (NES)
Diablo 2 (PC)
Kingdom Hearts (PS2, then PS3, then PS4)
Ninja Gaiden (XBox, then PS3)
That's it! I used to have more listed, but decided that I was getting carried away with all things me that are not anime and manga.
~Supporting anime-planet~
Support anime-planet! There are a number of different ways to do so. Click >here< to find out how. If interested in supporting A-P by greeting new members to the site, please go >here< for the new WECO information page. It's a no brainer!
My own personal way of supporting A-P is being a
for over 1.5 years (August 2017-). What does that mean? For me specifically it means that I am responsible for making sure People and Characters are added and updated accurately and appropriately. New seasonal anime I was directly responsible for while they were currently airing:
Plus, I pitch-in on acquiring anime screenshots and cover images, providing anime tags, and writing synopses when possible. Some projects that I proudly dedicated significant contributions to were, to name a few:
More or less, whatever >this< person or >this< person asked me to take care of, I gladly do so. One of them gave me the opportunity to be a moderator. The other is my moderating senpai. I am grateful to both for the opportunity.
~Final Thoughts~
Newer A-P Members: Please feel free to ask me for anything, or just go >here< if you need assistance of any kind. Other than asking any seasoned A-P member it's probably the best place to go.
All of my >custom lists< are solely based on anime that I've seen or manga that I've read, regardless whether I finished it or not.
Thanks for checking out my bio page on A-P! I am open to comments and suggestions any time. If any one does message me on my profile I will respond back. Someone takes the time to do so, then it's only polite for me to reciprocate. You can find me on the forum >here< as well. I do not remember to check that quite as often though.
Lastly, for anyone who wants to chat and get to know me and other people on A-P more, I have a small community of anime, manga, and gaming fans on my own Discord server. Just message me on the A-P forum >here< and I can send you a link to it. さようなら (Sayōnara)!
-HKBattōsai
Bio Last Updated: July 14, 2019
MAL: HimuraKenshinFan
Anime Amino: Currently Unavailable