══✿══╡°˖✧✿✧˖°╞══✿══ ══✿══╡°˖✧✿✧˖°╞══✿══ Overview ══✿══╡°˖✧✿✧˖°╞══✿══ ══✿══╡°˖✧✿✧˖°╞══✿══
Guidelines for Anime/Manga Ratings
Ratings are subjected to preferences & comfortability levels in handling certain topics and/or content present in a storyline. The points made above does not account for all kind of factors that influences my final score, but generally gives a rough idea of what I try to rate them by. In addition, reasons & factors listed in each score may not be fully applicable or representative of the actual content shown in certain medias. For example, a reason related to love development is irrelevant in a dark fantasy anime, but is more applicable to something that focuses on romance. An author or studio's background, as well as societal perceptions on controversial or suggestive topics is not something I will try to formulate an opinion on. I try to give every story a chance and so if there is a story I know I wouldn't really want to watch, they will be ignored.
For series with more than one season, I will base its final score on how I feel about it overall, so you may see me rate different seasons and arcs higher or lower from one another, but may notice that it will appear underneath certain scores found further down in my profile. For ratings, they are always subject to change, as I get exposed to more and more stories, I may choose to readjust the score to something that feels more accurate to me as I flesh out what I like or didn't like.
Guidelines for Character Ratings
For antagonists, I may only put them in the Love list if they were written with complexity and sets them apart from typical villains/antagonists.
Characters not seen in either the Love or Hate lists are characters that I do not care for, or have mixed feelings
Guidelines for NSFW Content Ratings
If a story is mainly focused on NSFW content, they're rated much differently compared to other animes/mangas that does not mainly focus on this aspect
Ratings are primarily based on sexual appeal and relationship dynamics that are depicted in a story
Any media attached with a 0.5 point rating falls in-between the main star ratings
Media Not Accounted For
Typically, I do not intend to watch the following:
Recaps
Picture dramas, omakes, chibi shorts, or web episodes where there's little to no movement (slideshow-style)
Character voiceovers in explaining certain concepts/perspectives of main storyline
Music videos
Promotional ads
Children's shows (targeted audience are preschoolers/elementary school students)
Characters Not Accounted For
Characters that aren't ranked may be disregarded or not included for one or more of the following reasons:
They are of certain races (e.g. succubus) and it's reasonable for them to behave the way they do
They are characters with dislikable personalities, but later redeems themselves that shows growth in character development
Their presence in the story is so trivial that I cannot remember anything about them (e.g. a minor character that sells roasted sweet potatoes)
Their role requires them to hurt others (e.g. assassins, spies, & mercenaries) - "they're doing their orders"
They were manipulated by another antagonist/villain or lacked free will due to influence by some supernatural entity
It's in their nature for them to behave immorally or badly (e.g. a hostile monster, demons, etc.)
Thought Process
There will be some stuff that aren't necessarily made clear, since I leave no reviews on things I've seen. To give you some idea as to where I draw a line or think about certain things, see below:
1. Sometimes a popular show or novel will talk or depict social taboos. If that is their main element, then I know what I was getting into. I condemn those things, but I'll rate them accordingly by other factors while still disapproving the factors that makes me uncomfortable. If that is NOT their main element, then I'll have a stronger disapproval because it was not something I'd expected to see.
2. I'm not as heavily attentive as other anime/manga users. I simply like seeing things that piques my curiosity and go through it, even if I get bored or utterly despise it. My ratings isn't really an indicator that a certain thing is more or less enjoyable than others. Simply check out what you are interested in, everyone have their preferences~!
3. If you decide to look through all the things I've rated within the 3-4 stars range in Animes, they're not an accurate reflection of how I feel deep down. There were some shows I enjoyed and were attentive to, but rated lower because it suffers certain factors mentioned, and there were some shows that were rated higher but bored me for the time I was watching it, but if someone was more invested into the story content covered, then it will probably be a good show for them. As for Mangas, that's a different story. That will always be subject to change, and I don't have enough numbers or variety to draw a good conclusion for how high or low their ratings should be.
4. The way I rate things like ecchi and other sexually suggestive content all depends on how it's portrayed (meaning, does it make sense?), how frequently used it is, the characters involved, prior knowledge of relationship dynamics, and so much more.
Organizational Purposes
Stalled - Animes that have finished airing and will pick up later / Mangas that I have not picked up on due to hiatus/other reasons
Want to Watch/Read - Animes that are currently airing or have not been released, but want to see / Mangas that I want to read in the future
Dropped - Animes that I watched fully, but placed there to make my watched list look clean
Won't Watch - Stuff I'm not interested in seeing (Mostly stuff that's listed in media not accounted for)
[Month] [Year] Lists - Ordered alphabetically, but 6 'highlight' animes will be shown as covers
══✿══╡°˖✧✿✧˖°╞══✿══ ══✿══╡°˖✧✿✧˖°╞══✿══ ══✿══╡°˖✧✿✧˖°╞══✿══ ══✿══╡°˖✧✿✧˖°╞══✿══ ══✿══╡°˖✧✿✧˖°╞══✿══
Scoring System (Anime & Mangas)
★ 5 Stars ★
▂ ▃ ▄ ▅ ▆ ▇ █ █ ▇ ▆ ▅ ▄ ▃ ▂
Enjoyed many aspects of the show (worldbuilding, lore, music, character rosters, sound direction, & visuals)
Relatable and/or has strong emotional connections with storyline and/or characters
Emotionally moved by characters' actions or storyline progression
Little to no conflicts with story direction
All, if not, most relationship dynamics are healthy and unique
★ 4.5 Stars ★
▂ ▃ ▄ ▅ ▆ ▇ █ █ ▇ ▆ ▅ ▄ ▃ ▂
Shares positive qualities used in 5-star scores, but:
Spends too much time on dialogues and less on action
Left on a cliffhanger / ending I was disappointed or confused by
Felt incomplete or its potential wasn't fully cultivated to what I believe is a mostly good story
Too short for what was mostly entertaining
One or a few characters displayed personalities that were problematic or out-of-place to overall nature of a story
One or a few characters displayed problematic behaviors that received little to no repercussions
May have relied on tropes or characteristics that is mildly discomforting
★ 4 Stars ★
▂ ▃ ▄ ▅ ▆ ▇ █ █ ▇ ▆ ▅ ▄ ▃ ▂
Shares positive qualities used in 5-star scores, however:
"Not my cup of tea" - something I wouldn't actively pursue, but for who the story was targeted for, it does what it mostly intends to do
A lot of potential in interesting gimmicks, plot devices, and concepts that were not expanded upon to fully captivate my interests
A good, short storyline that could've been fully developed if it was longer
A good storyline that could've been fully developed if incomplete factors was expanded upon
Sloppy or inconsistencies in certain aspects of storytelling
Certain characters & relationship dynamics were mildly discomforting or upsetting
Tropes or characteristics that are mildly uncomfortable, unnecessary, or distracting to story direction
★ 3.5 Stars ★
▂ ▃ ▄ ▅ ▆ ▇ █ █ ▇ ▆ ▅ ▄ ▃ ▂
Will show more favor in recommending it to those with stronger interests of the topics and/or content shown.
Suffers from listed factor(s) mentioned in 3-star scores, but certain factors made it more favorable above neutral (3 stars) and neutral-bad (2.5 stars) stories, which include 1 or more of the following:
Interesting gimmicks and story concepts that piques my interests
Likeable character rosters
Worldbuilding was well-planned or fleshed out properly
Enchanting music & visuals
★ 3 Stars ★
▂ ▃ ▄ ▅ ▆ ▇ █ █ ▇ ▆ ▅ ▄ ▃ ▂
Stories where I am relatively neutral, indifferent, and/or have mixed feelings for. They suffer from certain factors that includes 1 or more of the following:
"Not my cup of tea" - something I wouldn't actively pursue, but for who the story was targeted for, it does what it somewhat intends to do
Average scores in all, if not, most aspects of a storyline (did not exceed nor disappoint expectations)
Lacks emotional connection due to not reading previous adaptations or original sources
Certain characters displayed behaviors or demonstrated actions that are hard to follow or flawed in portrayal
Did not capture my attention and/or interests long enough for me to be invested into it
Encouragement of provocative or weird behaviors
Hard to follow due to certain inconsistencies or lack of build-up
Storyline moved too fast or too slow that made it difficult to pay attention to
Spends too much time on trivial aspects over important ones
Relied on distasteful or mildly uncomfortable humor/tropes to get something across or are unnecessary or irrelevant to the plot
Upsetting and/or uncomfortable story elements that bothered me somewhat
Feels incomplete
However, not all is lost, as they possess positive qualities such as:
Few, but notable scenes where I have laughed or felt emotionally moved
Certain characters captured my attention more than others
Music quality
Storytelling/world-building
Visuals
★ 2.5 Stars ★
▂ ▃ ▄ ▅ ▆ ▇ █ █ ▇ ▆ ▅ ▄ ▃ ▂
Will show less favor in recommending it to those with stronger interests of the topics and/or content shown.
Suffers from listed factor(s) mentioned in 3-star scores, but certain factors made it less favorable, which include 1 or more of the following:
★ 2 Stars ★
▂ ▃ ▄ ▅ ▆ ▇ █ █ ▇ ▆ ▅ ▄ ▃ ▂
Stories that made me feel more negatives than positives. These will have some redeemable qualities that allowed me to bear through its content, but some reasons include:
Concepts are unique and intriguing, but its potential was not cultivated properly
Incomplete or sloppy pacing in terms of storyline progression
A few unhealthy, toxic, or questionable relationship dynamics that left a bad taste in my mouth
Humor failed to deliver a punchline, either because I lack emotional attachments to characters/stories or it was out-of-place
Heavy abundance of taboo, uncomfortable, or disturbing elements
Character personalities were obnoxious, toxic, or unpleasing to listen to
Character personalities were flat and certain aspects of their portrayals made them feel 'incomplete' as a character
Lack of consistencies in story direction overall and as a result, hard to follow
Repetition of certain elements that becomes distracting or annoying
Deviates from what it's actually supposed to be (e.g. promoted as an isekai anime, but becomes a drama-romance in a school life setting)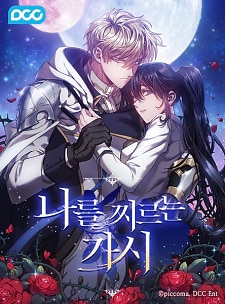 Redeemable qualities may include:
Good visuals
Some likeable characters
Music quality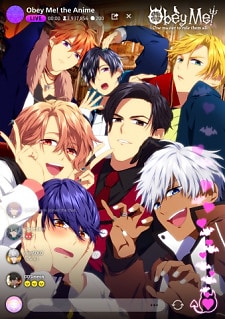 ★ 1.5 Stars ★
▂ ▃ ▄ ▅ ▆ ▇ █ █ ▇ ▆ ▅ ▄ ▃ ▂
Falls in-between 1 and 2 star scorings, but the biggest factor that puts something in here will be that I see very little to no room for growth in its potential. Some notable factors may include:
Lack of or large inconsistencies in story progression, leaving more questions to be unanswered and/or left on a unsatisfying/peculiar note
Fails to deliver expectations in what it is adapted from
★ 1 Star ★
▂ ▃ ▄ ▅ ▆ ▇ █ █ ▇ ▆ ▅ ▄ ▃ ▂
Story was somewhat upsetting for a multitude of reasons. Few positive qualities existed. Some factors include:
Obsessive interests/portrayals or romanticize controversial topics
Incomplete or sloppy pacing in terms of storyline progression
A large abundance of unhealthy, toxic, or questionable relationship dynamics that left a bad taste in my mouth
Caters heavily to sexual fanservice that are unexplained, unnecessary, or seemingly exist to show off for the sake of it in distracting ways, on a frequent basis
Characteristics/themes that are not coherent or mix together well, or attempting to be everything at once
★ 0.5 Star ★
▂ ▃ ▄ ▅ ▆ ▇ █ █ ▇ ▆ ▅ ▄ ▃ ▂
Story was mostly upsetting for a multitude of reasons. Very little to no positive qualities existed.
★ 0 Star ★
▂ ▃ ▄ ▅ ▆ ▇ █ █ ▇ ▆ ▅ ▄ ▃ ▂
Would not recommend to anyone. Stories placed here meets some negative factors that can include:
Depictions of p*dophilia, inc*st, or r*pe
Caters too much to male OR female fanservice
Ridiculous to watch or read that there were no 'saving grace' factors
Very sloppy, inconsistent or lack of story direction
══✿══╡°˖✧✿✧˖°╞══✿══ ══✿══╡°˖✧✿✧˖°╞══✿══ ══✿══╡°˖✧✿✧˖°╞══✿══ ══✿══╡°˖✧✿✧˖°╞══✿══ ══✿══╡°˖✧✿✧˖°╞══✿══
Scoring System (Characters)
★ Love ★
▂ ▃ ▄ ▅ ▆ ▇ █ █ ▇ ▆ ▅ ▄ ▃ ▂
I can love a character for one or more of the following reasons:
I like their appearance or sense of fashion
I like their personality
Activities performed by the individual are interesting to me
They possess supportive and/or level-headed characteristics that serves as great emotional support for other characters around them
They were a unique, refreshing character for how complex they are
I was emotionally attached to the character as a result of seeing their backstories or the circumstances they had to face
I am attracted to them romantically/sexually (not applicable for minors (<18), loli/shota-type characters, animals, and inanimate objects)
Below are some of my favorite characters from animes and mangas!!! :D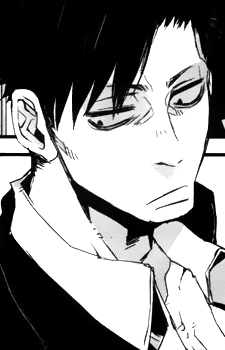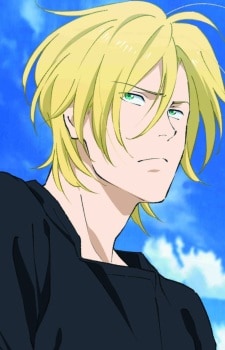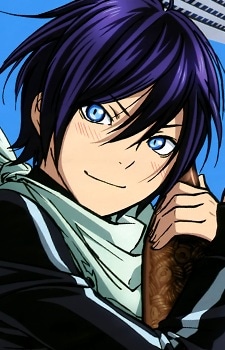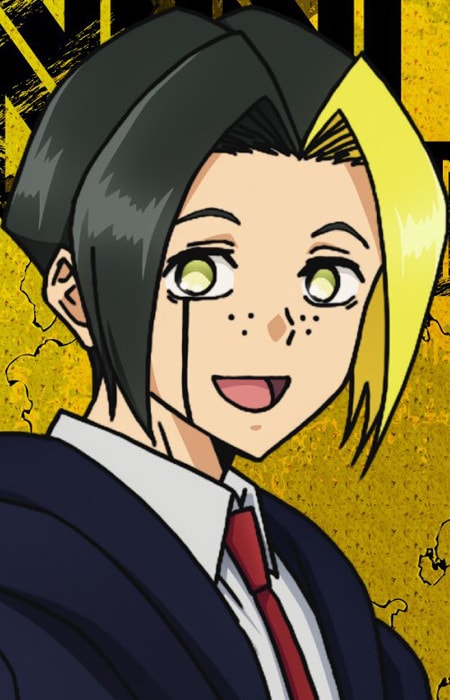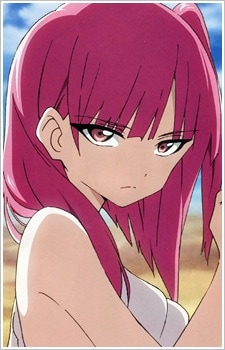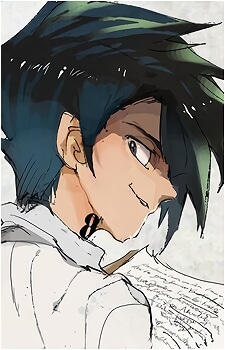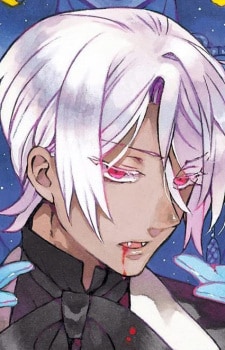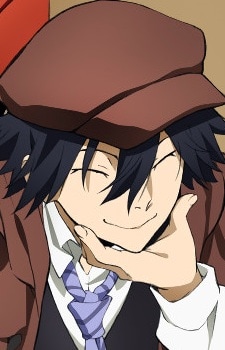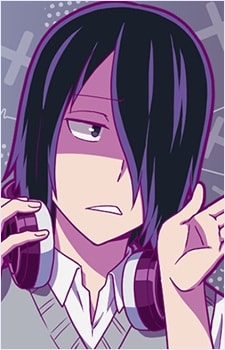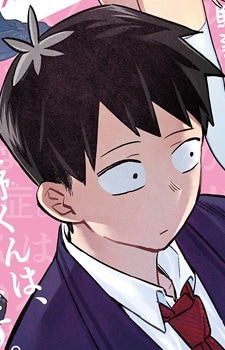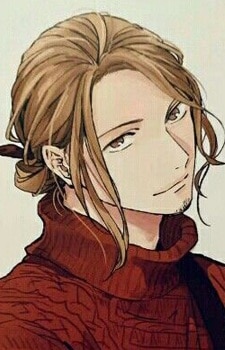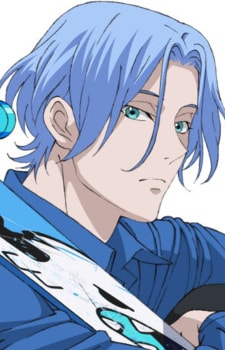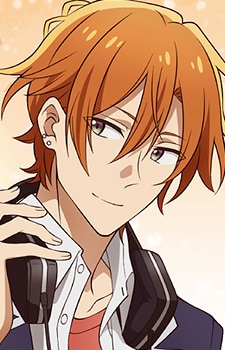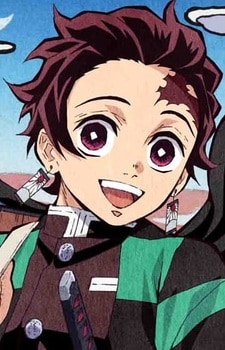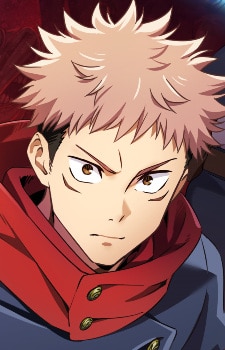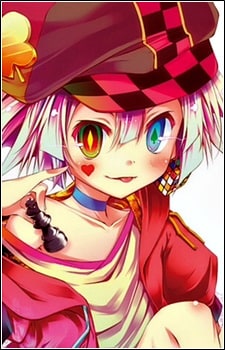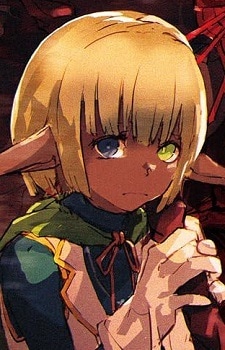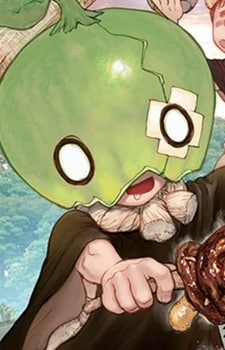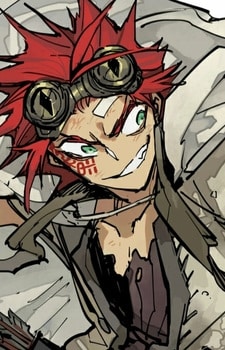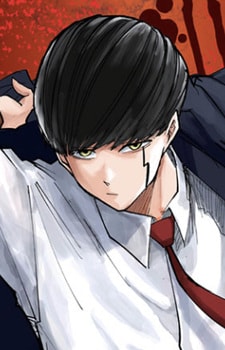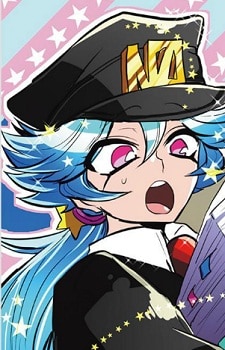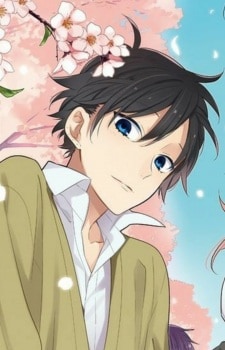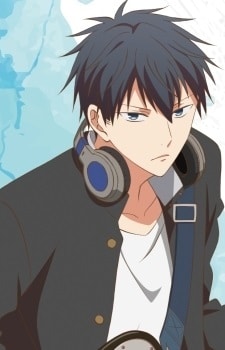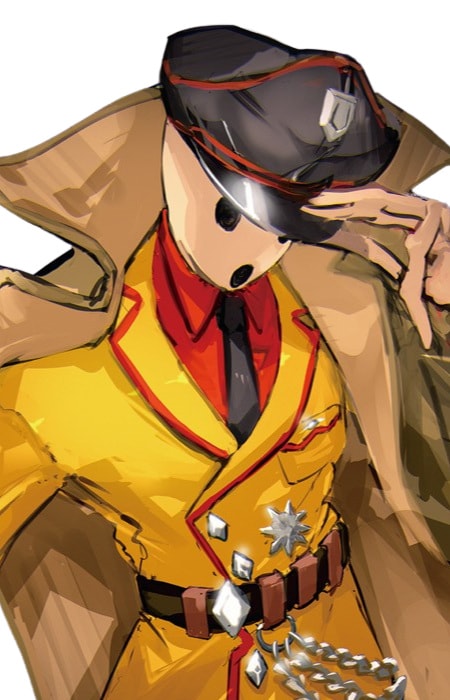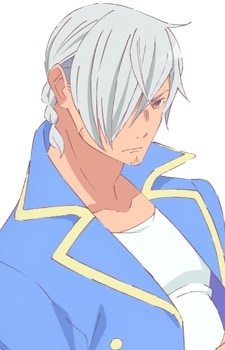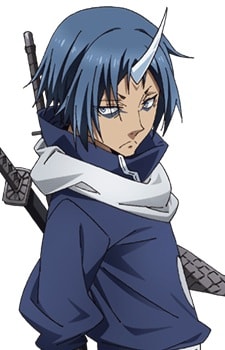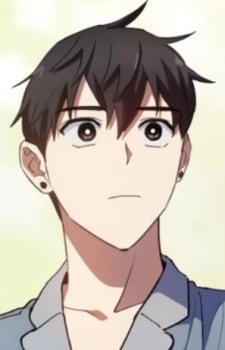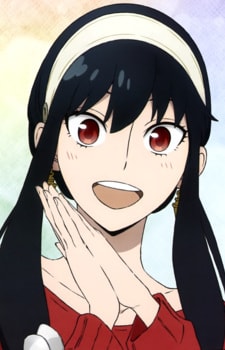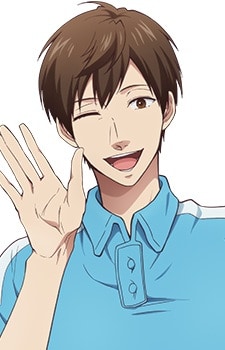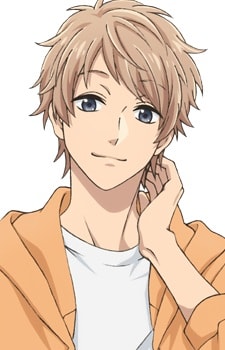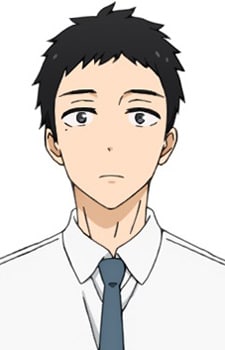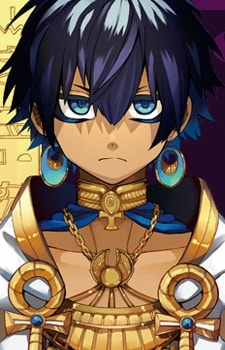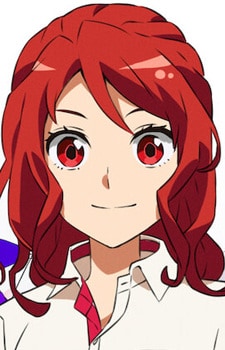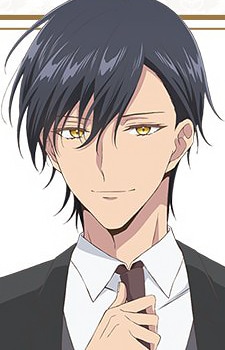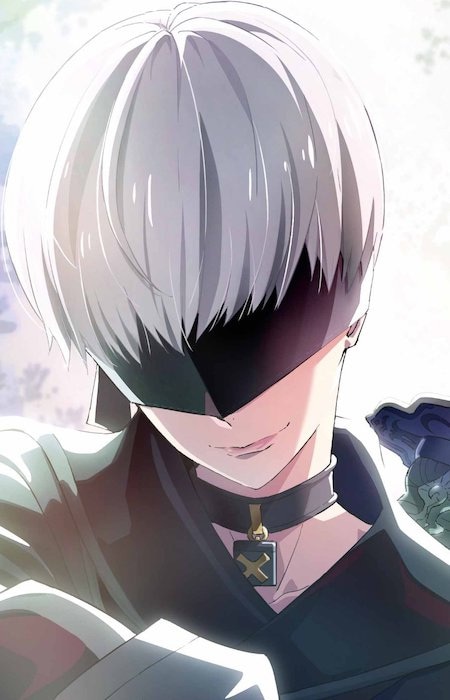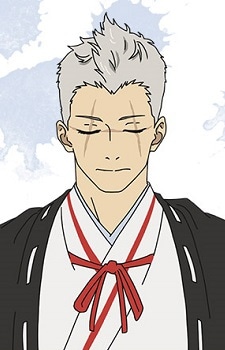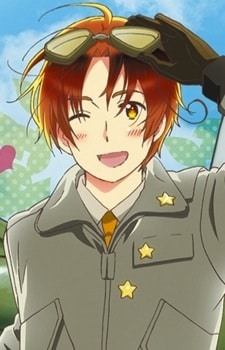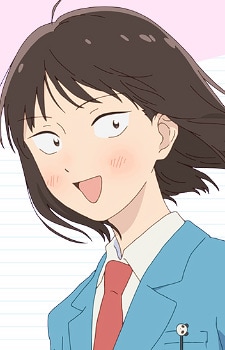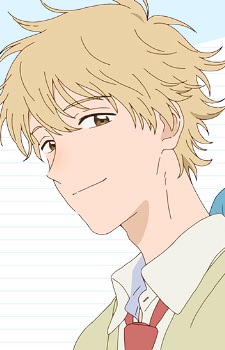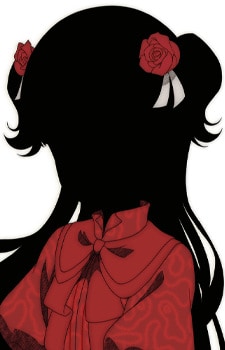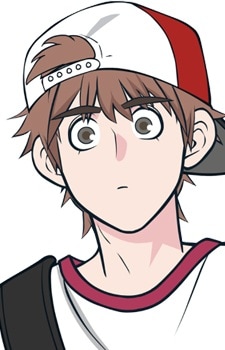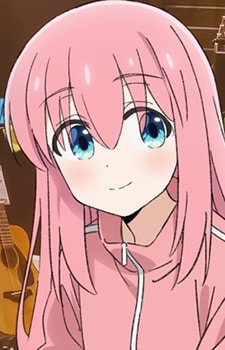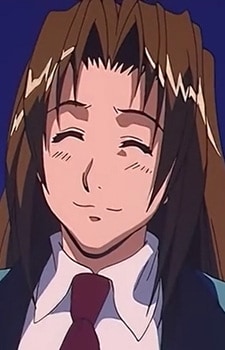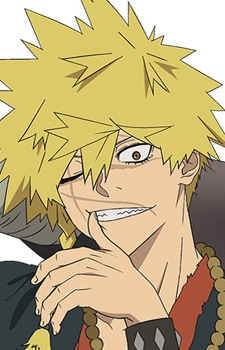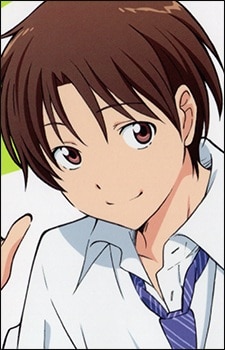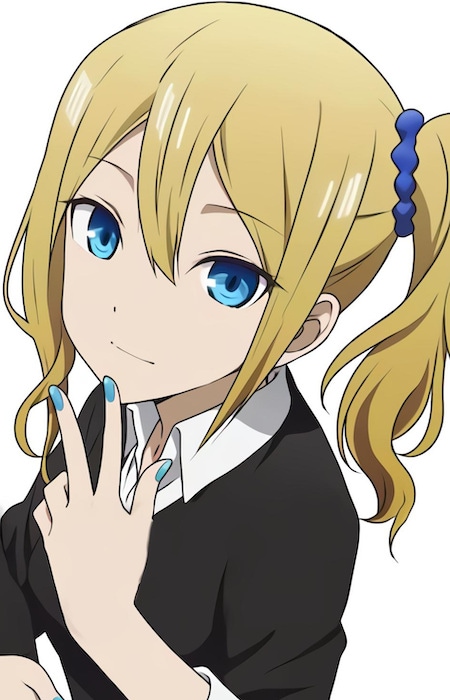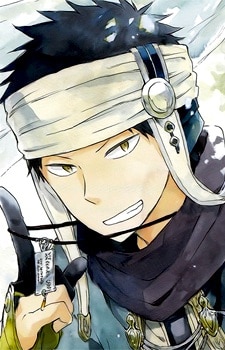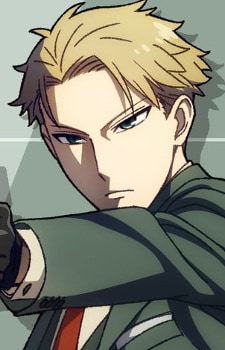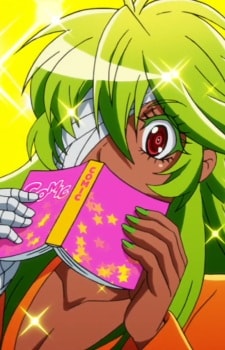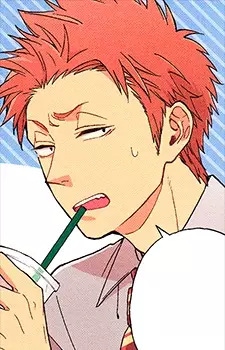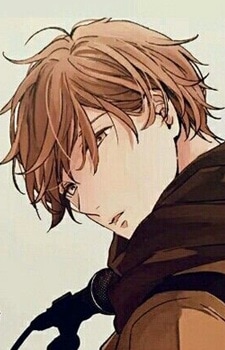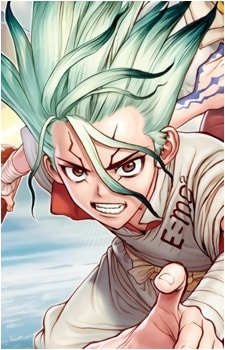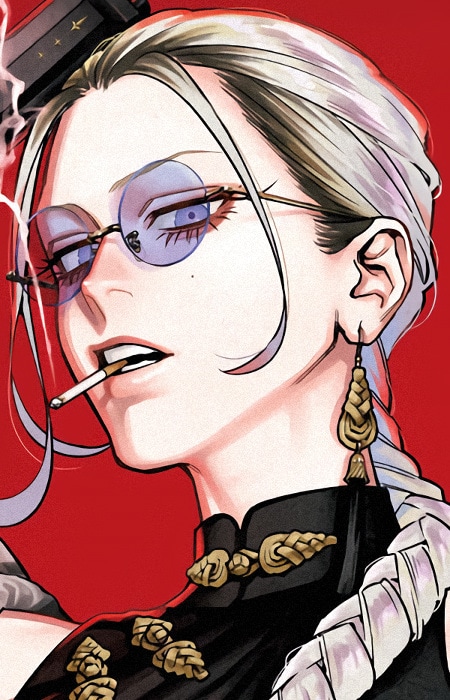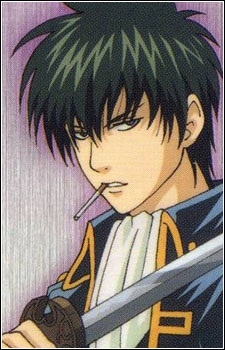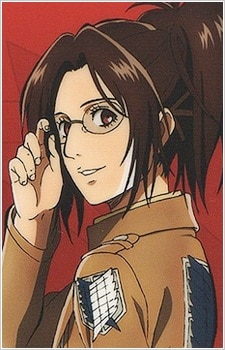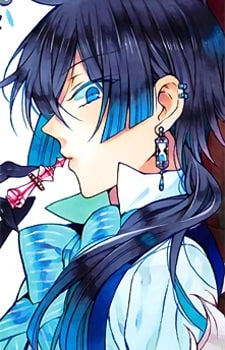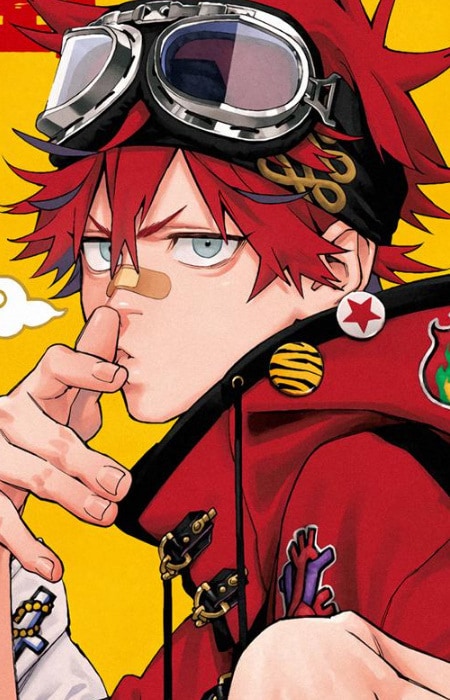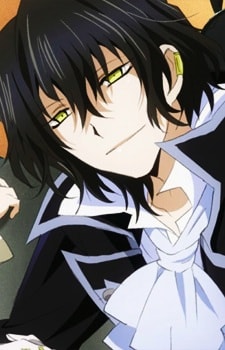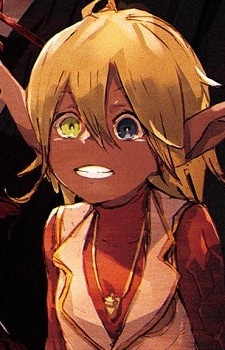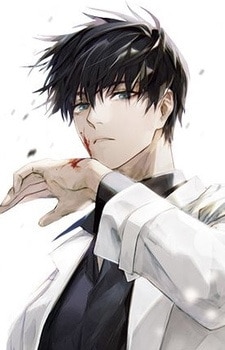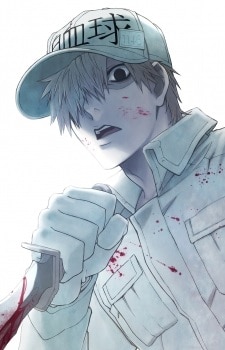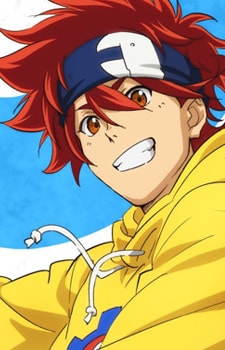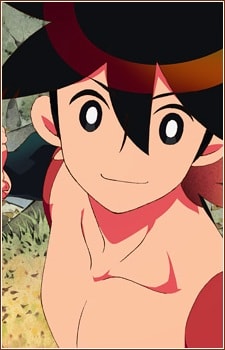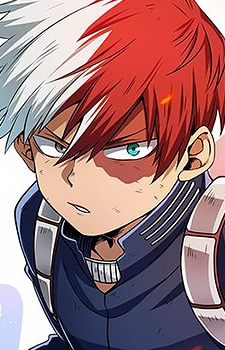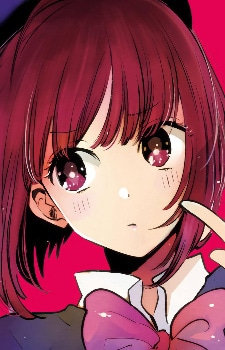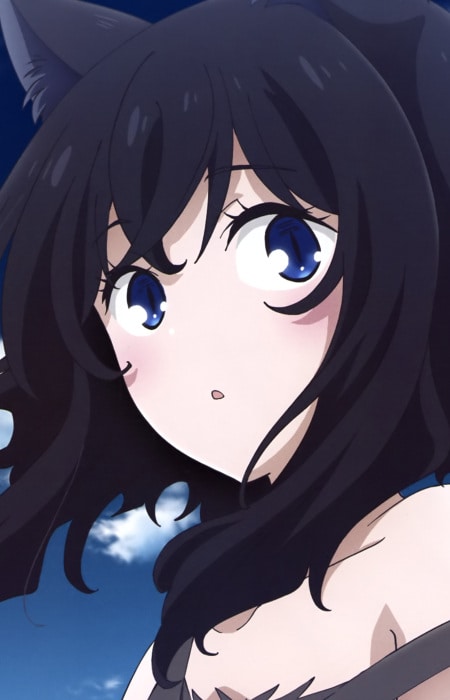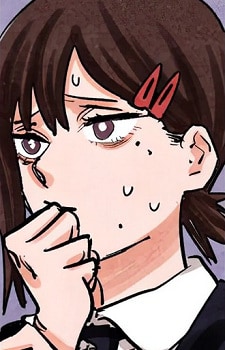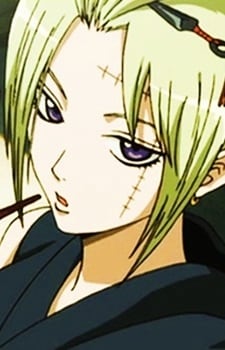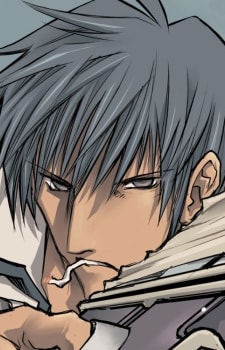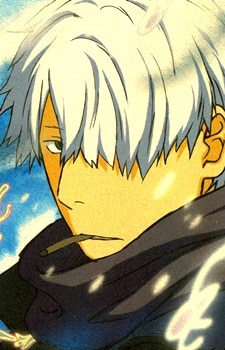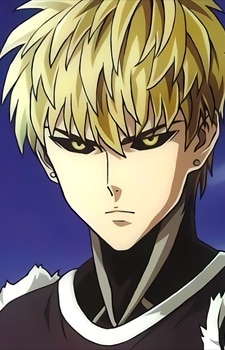 ★ Hate ★
▂ ▃ ▄ ▅ ▆ ▇ █ █ ▇ ▆ ▅ ▄ ▃ ▂
I can hate a character for one or more of the following reasons:
Senseless slaughtering or attempts at committing mass genocide out of one's own self-interests (e.g. Ryosai from Magi: Labyrinth of Magic)
Attempted murder, kidnapping, abduction, or rape (e.g. Ren Yamai from Komi Can't Communicate)
Bullying and any kinds of unwarranted harassment to individuals that doesn't deserve such treatment (e.g. Chizuru Namakura from My Heroine Runs the Show: The Unpopular Girl and the Secret Task)
Fake, toxic, or unhealthy forms of love and/or friendships
Familial relationships (e.g. Adam's aunts from Sk8 the Infinity)
Romantic relationships (e.g. Haruna Niekawa from Durarara!!)
Friend relationships (e.g. Izuma Akazawa from Another)
Perverted or indulges in sexual desires frequently (e.g. Pax Shirone from Mushoku Tensei)
Displays p*dophilic behaviors (e.g. Lilynette Piani from Overlord IV)
Displays discriminative or racist behaviors
Obnoxious, toxic personalities OR characteristics where I feel like there's little to no room for growth in said character(s) (e.g. B*tch from The Rising of the Shield Hero)
The reason(s) why they commit immoral acts has shortcomings/fails to gain my sympathy for them (if there's emphasis placed/story direction leads to such narratives) (e.g. Dabi from My Hero Academia)
An abuser in certain relationship dynamics (whether platonic, romantic, or familial) (e.g. Bridget Page from Sugar Apple Fairy Tale)
Character hurted another character that I have a stronger emotional attachment to (e.g. Kyoya Tachibana from That Time I Got Reincarnated as a Slime)
══✿══╡°˖✧✿✧˖°╞══✿══ ══✿══╡°˖✧✿✧˖°╞══✿══ ══✿══╡°˖✧✿✧˖°╞══✿══ ══✿══╡°˖✧✿✧˖°╞══✿══ ══✿══╡°˖✧✿✧˖°╞══✿══
Scoring System (NSFW)
★ 5 Stars ★
▂ ▃ ▄ ▅ ▆ ▇ █ █ ▇ ▆ ▅ ▄ ▃ ▂
All, if not, most relationship dynamics are healthy, relatable, and/or desirable
Well-rounded storyline and/or smooth or consistent story progression
Characters and visuals are visually/emotionally appealing
★ 4 Stars ★
▂ ▃ ▄ ▅ ▆ ▇ █ █ ▇ ▆ ▅ ▄ ▃ ▂
Most relationship dynamics are healthy, relatable, and/or desirable
Good storyline and/or mostly consistent story progression
Many characters and visuals are visually/emotionally appealing
May be too short for what they are
★ 3 Stars ★
▂ ▃ ▄ ▅ ▆ ▇ █ █ ▇ ▆ ▅ ▄ ▃ ▂
The storyline is consistent and mostly smooth to follow
Character and visuals are appealing to some degree, both visually and emotionally
Average feels (nothing too noteworthy about them)
May have heavy reliance on cliche or taboo factors to get something across
★ 2 Stars ★
▂ ▃ ▄ ▅ ▆ ▇ █ █ ▇ ▆ ▅ ▄ ▃ ▂
The storyline has some inconsistencies
Characters and visuals are appealing to some degree, but may lack in visual and/or emotional appeal
Somewhat average feels
Certain social taboos are depicted that are iffy in real-life, but may be tolerable somewhat
★ 1 Star ★
▂ ▃ ▄ ▅ ▆ ▇ █ █ ▇ ▆ ▅ ▄ ▃ ▂
The content is sloppily written or incomplete
It is hard to follow the relationship dynamics and/or story progression
It depicts abusive relationships, but said character(s) felt like they can be redeemable by discouraging such acts (whether that may be immediately or sometimes later after realizing their mistakes)
★ 0 Star ★
▂ ▃ ▄ ▅ ▆ ▇ █ █ ▇ ▆ ▅ ▄ ▃ ▂
The story is entirely or heavily relies on concepts that are nonsensical in nature
The story depicts abusive 'relationships' where no matter how much the author tries to redeem said character(s), it is unforgivable and not genuine love
The content is very sloppily written or incomplete
The story encourages social taboos (e.g. p*dophilia) under the guise of certain tropes