Avid anime, manga, doujinshi, and figurine enthusiast who mostly reads and watches romance (also loves yuri).
Statement: Sora no Woto (Sound of the Sky) is my all-time favorite televised anime.
Statement: Misaki Ayuzawa from Kaichou wa Maid-sama is best girl.
Statement: Ai Nanasaki from Amagami SS is second best girl.
Expletive: Anime has made me super fucking emotional.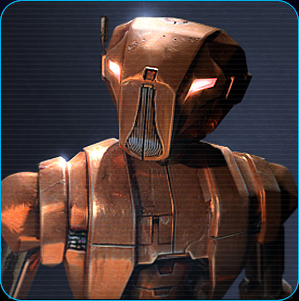 Conclusion: HK-47 for president!
I'm also available at:
"You have to know the limits of your physical and mental endurance, so you can recognize them and pass beyond them. This is why I will push you beyond any suffering you can imagine. You will not give up and die like lesser men, you will not crack up like lesser men, and you will not lose heart in the direst circumstances like lesser men. You will be the last men standing when the weaklings have opted to do the easy thing and die."
"It may seem contradictory, but rather than principles, reason and enlightenment, there's something even more precious. That is to be true to oneself. What is right is right. What you love, you love. What tastes good, tastes good."