Sometimes I wish I was born with white hair I don't know why.
I might not remember everything I read/watch but that doesn't mean I don't enjoy them while I'm at it!
I love anime but I can't watch sub because I get a headache for some reason.
I've finally begon to get the manga in real books! There's way many more to come!
Looking for some manga
Some serieses like Girls Bravo is really gonna ruin my wallet.

Accel World 【Anime】: My favourite anime ever I can't wait for a second season!
Accel World【Manga】: The manga is just as awesome but saddly the update rate is really low! But I enjoy reading it!
(PLEASE MORE UPDATES!) The series saddly seems to stop on a really stupid point like I feel a lot is still not there.
High School DxD【Anime】: This is a series that can really put the 2 different kind of "plots" together and be awesome while doing it! Plus the fourth season is starting of amazing and hilarious, though the animation style is different that doesnt change a thing!
High School DxD【Manga】: Awesome just like the anime the "plots" mesh well ( ͡° ͜ʖ ͡°)! Saddly it doesnt update very fast.
Maken-ki【Anime】: Perverted, but really funny! Really love these kind of anime! The humor in then is just soo... perfect! But in the second season the pevertness got way out of hand, rather there were too much fan service.
RahXephon【Anime】: This is one of the few anime's that have made me cry. ;)

Fate/Zero【Anime】: Awesome. Just freaking awesome!
But for some weird reason after every episode I always wanted to listen to this song!

Fate/Stay Night Unlimited Bladeworks【Anime】: Not less awesome than Fate/Zero!
There's also another version of this and that one isn't that bad either and it's just called: Fate/Stay Night! It's harem tagged btw.
No Game No Life【Anime】: Because F*** reality! I don't know why people only say his little sister is the most perverted of the two, I think they're equaly perverted!
No Game No Life【Manga】: Well the manga just surports my comment about them being equally perverted, not a bad read at all!
Kanon【Anime】: Really great story but not for crybabies! (Like me XD)
This Ugly Yet Beautiful World【Anime】: A bit confusing at first but its really a good anime to watch! This is another anime that made me cry at the end.

Angel Beats【Anime】: Stunningly good anime! Another one that made me cry like hell!
Chaos;Head【Anime】: I think it was a really exciting anime.
Chaos;Child【Anime】: To be honest this sequel to Chaos;Head was really dissapointing. The ending sucks to be honest it felt like it was waay to open, nothing felt clarified!
Blue Exorcist【Anime】: I really want a second season! Well now there is a "second" season or rather its the stuff that were cut out from season one to spare time, so to say its some missing elements to the story!
Blue Exorcist【Manga】: The Manga of this is really good. :D

A Certain Magical Index【Anime】: This was one of the first animes I've ever watched. I love the story it have!
Tears To Tiara【Anime】: This anime really took me by surprice because of all the elements in the story!!!
Aria The Scarlet Ammo【Anime】: Awesome anime, worth watching!
Aria The Scarlet Ammo【Manga】: The manga is okay. Donnu why I got bored in it as I really loved the anime...
Tenchi Muyo Ryo-ohk 【Anime OVA】: I think this is the first anime I ever watched online, and its great!
Tenchi Universe【Anime】: Ofc I watched this after Ryo-ohki and I think its a little better and REALLY hilarious!
Tenchi in Tokyo【Anime】: Again good! Just as good as Universe!
Dual Parallel! Trouble Adventure【Anime】: First time I began watching this I dropped it mid ep: 2 but when I got back to it I found it to be one really good anime.
PS: Something makes it feel like it comes before Tenchi Muyo GXP. Atleast it feels like its in the same universe! Think about it the machines look alike!

Tenchi Muyo GXP【Anime】: WAAAY differend to the other Tenchi animes but other than that its so funny that I watched it twice in a row! After waching it again I now know its a sidestory to Tenchi Universe.
Tenchi Muyo! War on Geminar【Anime】: Just like GXP it goes way off the original story and again another great and funny anime! And it's my theory that this is way in the past from the other storys!
Link for the pic if it doesn't load: Here it is
Durarara【Anime】: Really good anime when you finally get past the confusing parts! The way the story is told is waaay different than what I'm used to that must be another reason why I really like it.
Haganai I Don't Have Many Friends【Anime】: Absolutely hillarious anime while watching this I laughed so much that I woke up my mom!

Sword Art Online S1, S2【Anime】: Not one of the best anime's I've seen but its still pretty good. I think there's a to little amount of fighting. The second season was a lot better but I still don't think its one of the best anime series I've seen. But its still good!
Toradora【Anime】: Really nice anime I think it tells how love can be fleeting or just really hard to understand!
Wolf's Rain【Anime】: Yet another tear jerking anime! Really love the story!
Elemental Gelade【Anime】: This is one anime that really have found the fine line in comedy, action and romance!


To Love-Ru, Motto To Love-Ru And To Love-Ru Darkness【Anime】: This is the first anime I've ever watched in sub normally I don't watch it but because I just couldnt wait for the dubs to come out i began watching them! This series probadly never will get a dubbed version.
To Love-ru and To Love-Ru Darkness【Manga】: Also really funny and hillarius made me laugh my ass off! I have a feeling that the manga is over soon. Darkness just ended about 2 weeks ago and I really dislike the ending! I'ts no longer my favorite manga don't get me wrong its still high on my list but the ending really sucks, maybe if they would continue the story my opinion would change.
Umi No Misaki【Manga】: This manga seems innocent enough at first but the more you read the more the truth is revealed! I wish it had a more clear ending but it was really good!
Black Bullet【Anime】: This anime was way better than I thought it would be also sadder than i expected! But it deserves a second season because it ends on a cliffhanger!
Black Bullet【Manga】: I love this just as much as the anime but it saddly doesn't update. It's just so good!
The Seven Deadly Sins【Anime】: This anime was so awesome that I think it will get a second season!
Log Horizon【Anime】: Kinda hard to understand at first but the more I watched the more I got to like the charracters.
The World God Only Knows【Anime】: This is a great watch and really funny to! But after I began reading the manga I saw how much good story was skipped, I know they had their reasons but it's still kinda sad. I hope it someday gets either a reboot or someone fills in the gaps!
The World God Only Knows【Manga】: This is one of the most catching manga's I've read next after To Love-Ru, it's absolutely a beautiful read I have a hate/love for the ending but when it comes to manga this is my number 2 favorite!
Karin【Anime】: Decent anime really funny but not the best I've seen but worth a watch. It's really a light hearted anime :D
Plus Karin is to cute!!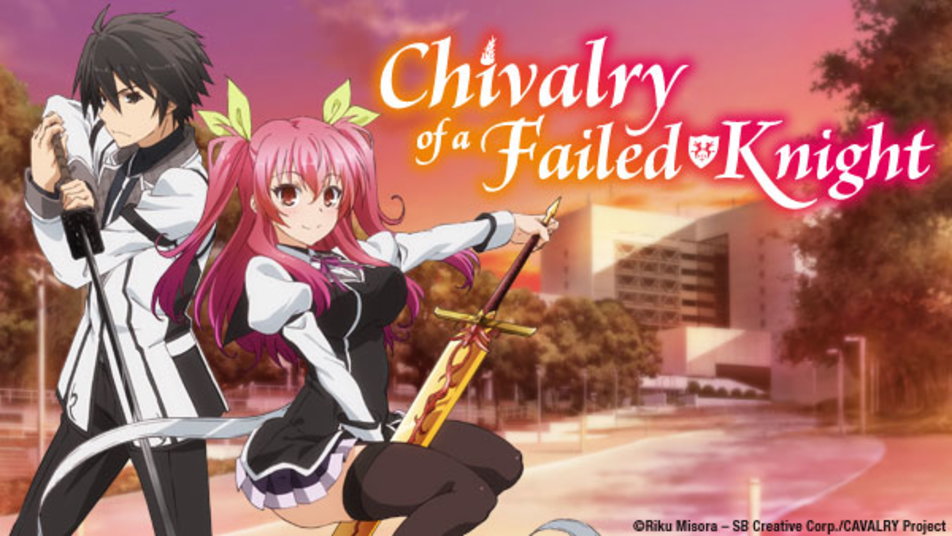 Chivalry of a Failed Knight【Anime】: I'm now watching the anime and so far it's almost like I remember the manga being! :D
Chivalry of a Failed Knight【Manga】: There is so much to this story! I know some of it must be cliche to some readers but for me its really awesome and thought out!
Kiki's Delivery Service【Anime Movie】: Finally took my time to watch this anime movie! It was way better than I thought it would be!
Heaven's Memo Pad【Anime】: This anime really hit me in the heart, such a damn heavy feeling at the end!
Star Martial God Technique【Manhua】: This Manhua is really good! The MC might be a little op but he's awesome! I've noticed people seem to hate this series because it takes the authors attention off Tales of Demons and Gods, but I think both serieses is on the same level!
Tales of Demons and Gods【Manhua】: It's rare that I find such interesting serieses to read! I read all the chapters up to 137 in a day! The chapters may be short but the release time is really low so that makes up for it!
Demon Spirit Seed Manual【Manhua】: These harem Manhua's seem to really just hit a spot with me! I love how the eyes seems to be a joke in this series I know it's purposfully drawn that way!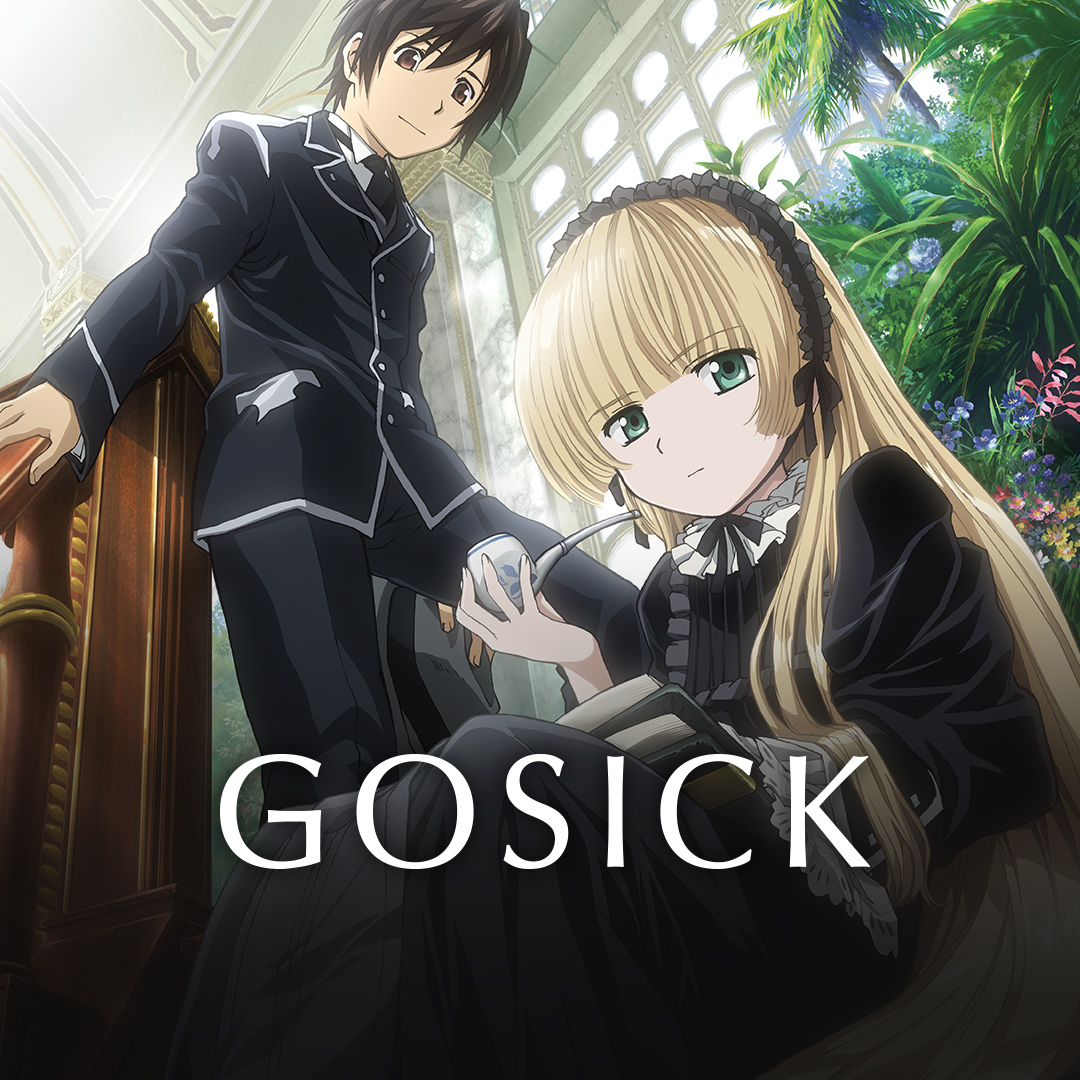 Gosick【Anime】: This anime is really great it have one of the best endings I've ever seen in an anime! I really thought it would end differently!

Lord Marksman and Vanadis【Anime】: This is one beautiful anime it's really worth watching!
Lord Marksman and Vanadis【Manga】: Just like the anime in many ways but not any less awesome!
Yuragi-sou no Yuuna-san【Manga】: This manga took To Love-Ru's spot as my favourite when I read the end to To Love-Ru. Yuragi-sou no Yuuna-san is really a funny manga that some may call "unoriginal" but that doesnt make it bad!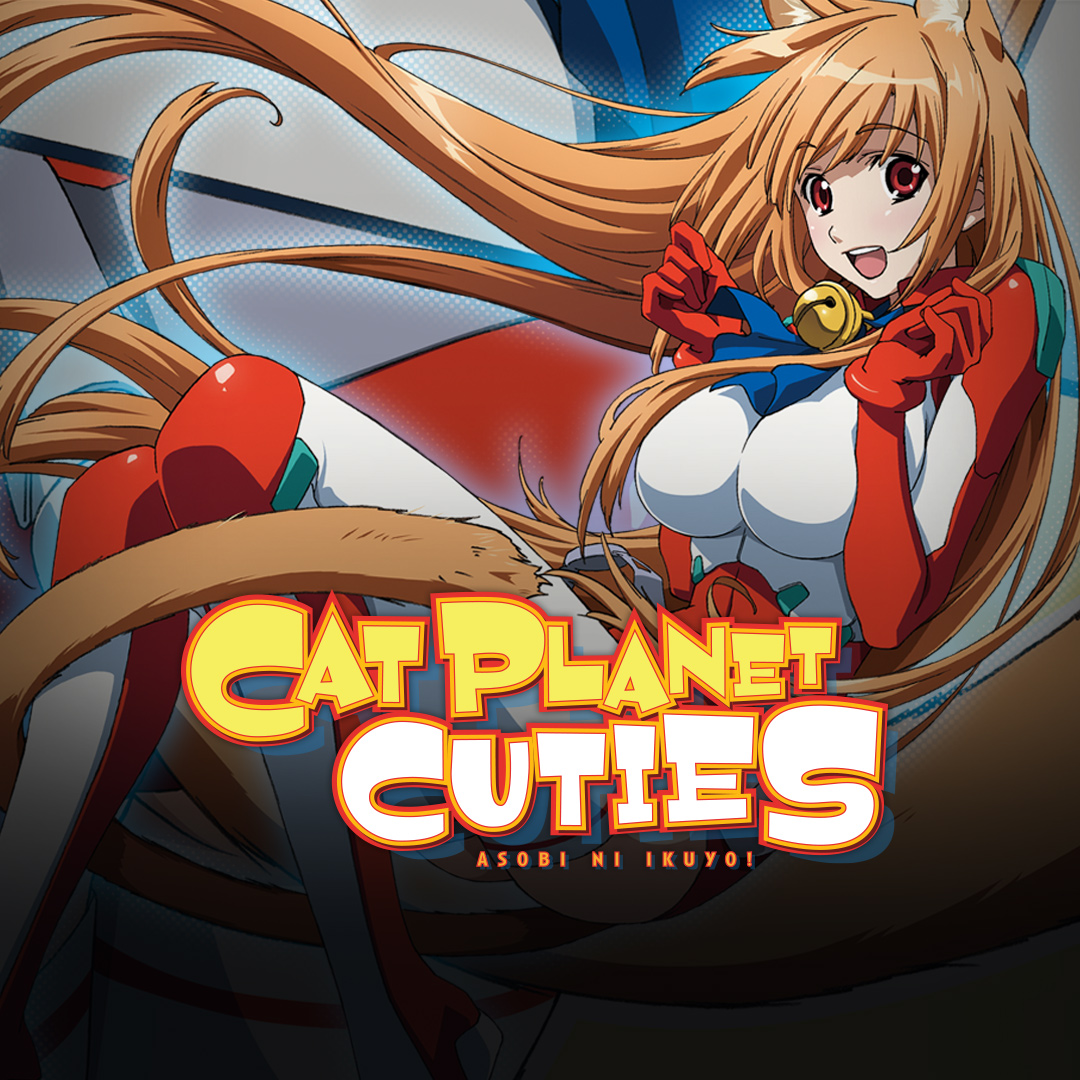 Cat Planet Cuties【Anime】: Really wish this would continue because I really like it.