Hello everybody !Welcome to my profile!
I am kinda a newbie so I would love to hear any suggestions you have .
|My rating scale|
5 : AMAZING ANIME, one of my faves
4,5 : I considere them amazing too but somehow feels like something is missing
4 : Really good !!
3,5 : most here are not so good or not exactly my cup of tea... Still, I really like them! So I can say this categorie can be named "my guilty pleasures"
3 : pretty good but expected way more ( either because of the plot or the hype )
2,5 : good, I enjoyed it but that's it
2: okay but got me bored at some point
1,5 : personal disappointments, these could be so much more in my opinion
1 : bad for me / totally not my style !
0,5 : couldn't find anything to like-hated it (sorry)
|my top 5|
1. Attack on Titan
2. Kuroko no Basket
3. Orange
4. Steins;Gate
5. ERASED
honorable mentions :Death Parade, Demon Slayer, Tower of God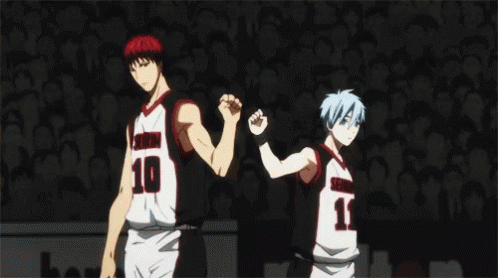 |my top 5 anime movies|
1. The Garden of Words
2. A Silent Voice
3. I want to eat your Pancreas
4. Hal
5. 5 Centimetres per second
honorable mentions : your name, Weathering with you
.........
Glad to have any conversation with you guys :D
Have a great day !