⭑・゚゚・*:༅。.。༅:*゚:*:⭐About me⭐:*゚:༅。.。༅:*・゚゚・⭑
Hello and nice to meet you!
➼ My Birthday: May 15
➼ Profile Picture: Megumin from Konosuba
➼ Header Photo: Tamako and Mochizou from Tamako Love Story.
➼ My Hobbies: Video games, Piano, Chess
➼ I am currently burnt out from anime, but i'll get back into it eventually.

➼ I will always respond back, same as following back.
(If it has been a few days and I still dont follow back, feel free to unfollow me or leave me a comment so I remember!)

➼ I change my anime and/or manga ratings every now and then. So some of my ratings will be different from what it once was. But overall, most of them should stay the same.
➼ I inconsistently watch anime and only do so when I have free time.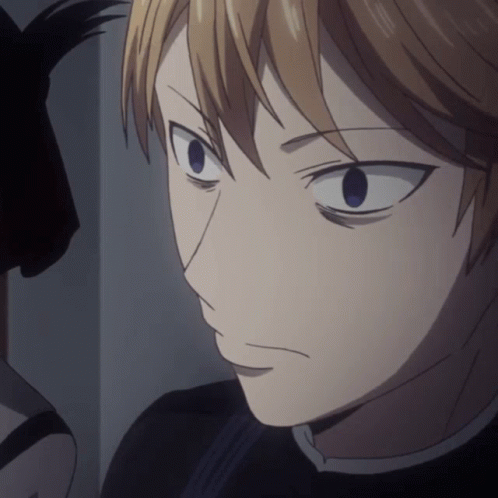 I'm trying to watching more though!!!
⭐Video Games⭐

I play video games on the daily so i can't remember all i've played lol. Some popular ones I've played are Valorant, Roblox, Osu, Doki-Doki, Mario Cart, Smash Ultamate, Kirby, Minecraft, Breath of the Wild, Undertale and a whole bunch more!
⭐Anime I'm Watching⭐
Haikyuu / Monogatari S:2 / Neon Genesis Evangelion / Mieruko Chan / Made in Abyss S:2 / Jujutsu Kaisen / Call of the Night / Fruits Baskets / Spy x Family Part 2 / Chainsaw Man / Golden Time
My Main Focus: Call of the Night / Spy x Family Part 2 / Chainsaw Man / Golden Time
⭐Top 3 Favorite Series⭐
1.KonoSuba 2.After Story 3.Steins Gate
⭐Favorite Anime Film⭐
⭐What I'm Reading⭐
Mieruko-chan / Solo Leveling / Demon Slayer/ My Dress Up Darling / Konosuba Light Novels / Oregairu Light Novel / Land of the Lustrous
My Main Focus: Konosuba Light Novels
⭐Top 3 Favorite Books⭐
1.Konosuba LN 1.Love is War 3.3 Days of Happiness
⭐Favorite Anime Openings⭐
⭐Favorite Anime Endings⭐
⭐Favorite Characters⭐
★-Megumin-★ ★-Inaba-★
★-Hikigaya-★ ★-Kazuma-★
I have a few other favorite characters that could come up close to them. These are just some of my few favorites!
I watch a lot more anime than I read manga which can easily seen, but I'll still read some now and then.
⭐ My Rating System⭐
|0|🌺Unrated. I forgot to rate it, don't know how to rate it, or am currently watching it.

|0.5|🌺Appalling. Disgusting and horrendous. No redeeming factors.

|1|🌺Awful. Pretty horrible. None of it is really likeable.

|1.5|🌺Really Bad. There are way too many flaws.

|2|🌺Bad. Kind of unpleasant and / or tedious. Can be worked and improved apon.

|2.5|🌺Average. Definitly not the best, but definitly not the worst.

|3|🌺Fine. Nothing too astonishing.

|3.5|🌺Good. Nice to read / or watch.

|4|🌺Really Good! Very good! I really liked it!

|4.5|🌺Amazing!! Almost the best! I enjoyed watching / or reading it so much!

|5|🌺Fantastic!!! My absolute favorite!!! I loved every single thing about it!!!!!
Reach out to me on MyAnimeList!-❤️❤️❤️
✯⋆✯⋆✯
Thats about it for my bio, thank you so much for checking out my profile!!!
-Last Updated : 12/7/2022-