Welcome to my profile
Hello, you can call me Casey also known as CasMercy or CaseyVA on the internet, I'm a Twitch streamer (which I stream a variety of different genres of games). when I'm not streaming I'm obsessing over Anime Bishounen (pretty boys), or Yaoi manga (fellow Fujoshi here) My other hobbies includes drawing and reading. My favorite genres are Romance, and Reverse Harems, my least favorite are most Shounen and Ecchi but I'm in love with game Shounen anime (Yugioh, Beyblade, Gundam, and Vanguard) down to the core I really love Magicial girl animes or anime's that have that Shoujo effect (Pretty Cure,Cardcaptor Sakura, Sailor Moon, Ouran Highschool Host Club).
Other Sites you can find me on: Twitter | Twitch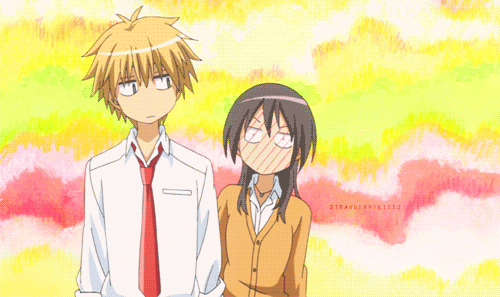 Brief Anime/Manga History: When I was little I watched some anime movies such as My Neighbor Totoro , Spirited Away , and Howl's Moving Castle . When I was younger we didn't have cable so the only way to watch kid shows was Vortex which featured Anime's such as Dragon Ball Z Kai or Yugioh Duel Monsters I didn't really get into anime until I was around 9. After I found out about anime I started watching Sailor Moon. In the beginning I would only watch magical girls anime such as Tokyo Mew Mew, Cardcaptor Sakura, Shugo Chara, etc. My first non-magical anime would be Dragon Ball Z Kai and Yugioh which introduced me to other genres. My first manga to read was Sailor Moon.

------------------------------------------------------------------------------------
Some of my Favorite Anime
Pretty Cure (all of the Meta series)
Pretty Rythmn: Auroa Dream & Pretty Rythnm: Rainbow Live
------------------------------------------------------------------------------------------------------------------------------------
My favorite romance/magical anime