Hello random person:)
Here are some of my favorite songs you could listen to while you read my bio
(you're not about to read all of this... I know)
XD so many songs. As you can tell, I love kpop. But its not all I listen to. :)
If you ever need some song recommendations, just leave me a comment and I'll give you some :)
╔═══*.·:·.☽✧ ✦ ✧☾.·:·.*═══╗
I'm not about to make this a really long bio for people who are like me and lose interest after reading like 3 words:). I'm CandyBel, but you can call me Candy if you want. I don't know how I got that name. I guess it's one of those things that you just think about. I guess. Idk. So I'm a 16 y/o from hot hot hot Nigeria. But I currently live in the US. Besides anime, I love music. Especially KPop, if you hadn't guessed from all the song options. I started listening to it sometime in 2018 idk what month though. So if you have any KPop recommendations, I'll be more than happy to listen :]
My first anime was Pokemon from when I was like 7 I guess. After that, I watched animes like Doraemon. When I watched them I didn't know they were anime. I didn't even know what anime was. I started watching anime again in like October of 2017. My 12-year-old self was with my friends and they were talking about FairyTail. Of course, I didn't know what the hell they were talking about. So I decided to watch it and since then I've gotten stuck in the dark dark hole called anime. I'll tell you when I find a way out. Here are some of my favorite anime.
╚═══*.·:·.☽✧ ✦ ✧☾.·:·.*═══╝
Favorite Anime- Attack on Titan
I mean, don't you see the beautifulness :P
When it comes to anime, I feel like I could enjoy every genre. Except for Hentai cuz like...yea. I'll basically enjoy anything that has good characters and/or plot. Some of my favorite anime genres are Psychological, Horror, Romance, Action, and Comedy.
If you don't know the names of the anime, you can click their pictures. (Let's ignore the fact that I put their names next to them)
Here are some of my other favorites in no particular order:
Noragami
Tokyo Ghoul
One Piece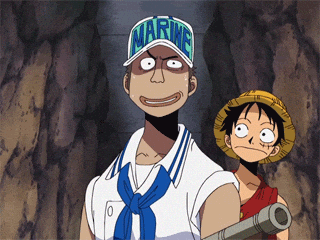 Death Note
Fairy Tail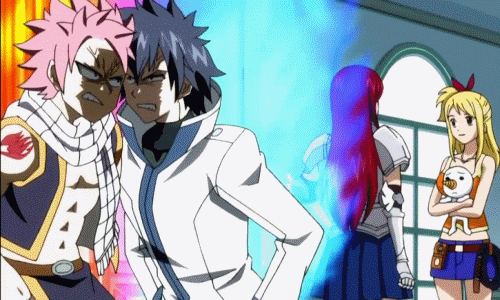 One Punch Man
Bleach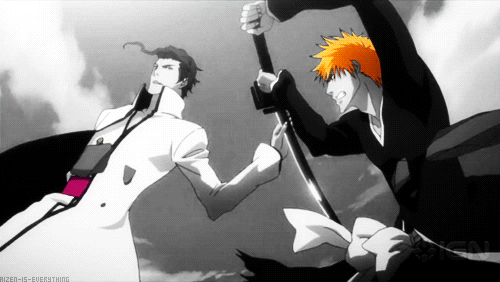 ⋅•⋅⊰∙∘☽༓☾∘∙⊱⋅•⋅⋅•⋅⊰∙∘☽༓☾∘∙⊱⋅•⋅⋅•⋅⊰∙∘☽༓☾∘∙⊱⋅•⋅⋅•⋅⊰∙∘☽༓☾∘∙⊱⋅•⋅⋅•⋅⊰∙∘☽༓☾∘∙⊱⋅•⋅⋅•⋅⊰∙∘☽༓☾∘∙⊱⋅•⋅⋅•⋅⊰∙∘☽༓☾∘∙⊱⋅•⋅⋅•⋅⊰∙∘☽༓☾∘∙⊱⋅•⋅⋅•⋅⊰∙∘☽༓☾∘∙⊱⋅•⋅⋅•⋅⊰∙∘☽༓☾∘∙⊱⋅•⋅⋅•⋅⊰∙
Favorite Op- My War
Although that is my favorite op, there are more that I didn't want to leave out
Noragami Arargoto- Hey Kids! Attack on Titan- All Openings Lmao
Black Clover- Black Rover Tokyo Ghoul-Unravel
Death Note- The World Tower of god- Top
⋅•⋅⊰∙∘☽༓☾∘∙⊱⋅•⋅⋅•⋅⊰∙∘☽༓☾∘∙⊱⋅•⋅⋅•⋅⊰∙∘☽༓☾∘∙⊱⋅•⋅⋅•⋅⊰∙∘☽༓☾∘∙⊱⋅•⋅⋅•⋅⊰∙∘☽༓☾∘∙⊱⋅•⋅⋅•⋅⊰∙∘☽༓☾∘∙⊱⋅•⋅⋅•⋅⊰∙∘☽༓☾∘∙⊱⋅•⋅⋅•⋅⊰∙∘☽༓☾∘∙⊱⋅•⋅⋅•⋅⊰∙∘☽༓☾∘∙⊱⋅•⋅⋅•⋅⊰∙∘☽༓☾∘∙⊱⋅•⋅⋅•⋅⊰∙
As well as watching anime, I also read a lot of manga, manhwa, light novels... pretty much whatever has a good plot and good characters. To be honest, I read manhwas more than I read mangas.
Favorite Manga/Manhwa- Bastard
Some of my other favorite mangas/manhwas are:
Orange Marmalade
Days of Hana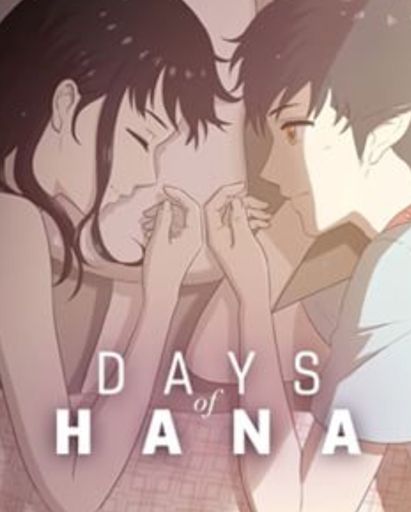 Dead Days
‧̍̊·̊‧̥°̩̥˚̩̩̥͙°̩̥‧̥·̊‧̍̊ ♡ °̩̥˚̩̩̥͙°̩̥ ·͙*̩̩͙˚̩̥̩̥*̩̩̥͙·̩̩̥͙*̩̩̥͙˚̩̥̩̥*̩̩͙‧͙ °̩̥˚̩̩̥͙°̩̥ ♡ ‧̍̊·̊‧̥°̩̥˚̩̩̥͙°̩̥‧̥·̊‧̍̊‧̍̊·̊‧̥°̩̥˚̩̩̥͙°̩̥‧̥·̊‧̍̊ ♡ °̩̥˚̩̩̥͙°̩̥ ·͙*̩̩͙˚̩̥̩̥*̩̩̥͙·̩̩̥͙*̩̩̥͙˚̩̥̩̥*̩̩͙‧͙ °̩̥˚̩̩̥͙°̩̥ ♡ ‧̍̊·̊‧̥°̩̥˚̩̩̥͙°̩̥‧̥·̊‧̍̊‧̍̊·̊‧̥°̩̥˚̩̩̥͙°̩̥‧̥·̊‧̍̊ ♡ °̩̥˚̩̩̥͙°̩̥ ·͙*̩̩͙˚̩̥̩̥*̩̩̥͙·̩̩̥͙*̩̩̥͙˚̩̥̩̥*̩̩͙‧͙ °̩̥˚̩̩̥͙°̩̥ ♡ ‧̍̊·̊‧̥°̩̥˚̩̩̥͙°̩̥‧̥·̊‧̍̊‧̍̊·̊‧̥°̩̥˚̩̩̥͙°̩̥‧̥·̊‧̍̊ ♡ °̩̥˚̩̩̥͙°̩̥ ·͙*̩̩͙˚̩̥̩̥*̩̩̥͙·̩̩̥͙*̩̩̥͙˚̩̥̩̥*̩̩͙‧͙ °̩̥˚̩̩̥͙°̩̥ ♡ ‧̍̊·̊‧̥°̩̥˚̩̩̥͙°̩̥‧̥·̊‧̍̊‧̍̊·̊‧̥°̩̥˚̩̩̥͙°̩̥‧̥·̊‧̍̊ ♡ °̩̥˚̩̩̥͙°̩̥
Oh, and I almost forgot:
I'm a greeter in WECO :D
I still greet on the website for fun though. :)
If you are interested in joining, you can ask FullmetalDragon, Rntt89 or ichigodaisuki ;D Their names are linked so you could just click a name and it'll take you straight to their profile

If you want, feel free to leave a comment for a recommendation or just to talk. I like talking to new people. Well not really but still..:P But if you do end up leaving a comment, I usually reply once I see a comment.
So if I think about any other things I'll put them here. Hope to see ya around. Bye for now.