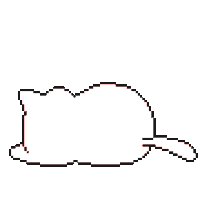 Welcome to my profile, I'm Candies ! Feel comfortable to look around, WECO!
About Me
My Best Talent: Being distracted
Favorite anime ever created: All my five star rated animes
What I did before anime: I was born into this world, had to go to hell everyday only to be educated
How I started: Once upon a time there was a little girl, she lived in a far away planet called earth. When she
turned ten, she discovered anime from the tv. The tv was magical, truely astonishing. Yes, oh Yu-Gi-Oh "let us battle"
confused, looking at the guys in school. They fought one another to prove that only they were to be one with the Yugi Mut
Hobbies: When it comes to hobbies it's very simple for me. I like to cook, yes cook. I'm very talented as you can see,
I will be able to burn cupcakes even when instructed. But after I cook I eat, then I sleep the calories away
Music genre: Anything but country, I listen to most electronic dance music or rap / rnb genres
Note: I do not read manga, what is listed as read is my friends list of manga she has read
Things I Hate: You, how you make me smile as you're reading my carefully amazingly
written sentences. No, acutally I hate I watch anime to get away from
stress. Only to find out that the anime that
I've been watching has a horrible
ending and a horrific
plot.
My Ratings Requirments and Judgment
1 star: The anime isn't the best it could be. I most likely
wouldn't rewatch this if I had the option as it doesn't have enough episodes,
the story's plot isn't as entertaining nor eye catching, or didn't catch my interest at the start sadly
2 stars: The story may be good for the few first episodes but may have not caught my attention for the remaining of
the entire anime. The anime may have too much ecchi, squeaky voices, stretchy / poor plot, or any of the horror genre.
3 stars: These anime's have a "good" plot, the characters though may not have fit my liking as expected, or
the girl was too shy or would you say pretty stereotypical-like. Would watch again, only if I ran outta
anime to watch. Options would be from five stars to three stars, greatest to least greatest
4 stars: For sure my favorites, just not the very top of my list like five stared
animes. I would rewatch four stars animes anytime when bored
4.5 stars: Partially the best of the 4 stared animes
5 stars: Perfectly fits my anime taste
but may have to skip a few
episodes
ok
Dislikes when watching anime
High Voice
Whines & Crying Blood & Horror
Guy is a dork and is unable to help himself, helping others
All the questions being asked in an emergency / at bad timings
Girl is stupidly shy and chases after the guy, changing for his desires
Incorrect or missing information in the genre, wasting my time
Never ending slow pace to get the the main point of anime
Studdering and clumbsiness from side / main c
No plot twists or shady characters
Main character acts clueless for infinite episodes
The ending is horrible and leaves watcher questioning
Blush here, blush there, blushing everytime, everywhere ok
Repetitive episodes with no interesting background story
Animation is out of style or isn't anime to begin with
Anime hooks you up with manga sadly depressing
No romance, at least gimme a good story
Oh my, when will this list stop

Bringing Kittens to the community :)